Like most people, I was excited when the U.S. State Dept opened up relations with Cuba, the "Forbidden Island" to our south. I am not exaggerating when I say that most Americans feel as I do, in that this stalemate between our two countries is silly and should be abolished.
But, unlike most Americans (probably), my immediate concern was for the well-being and preservation of Cuba as a unique entity, knowing what was coming once they opened up the floodgates of American tourism and money. Most people visiting Cuba think of only two things: Classic Cars and Cigars. Both were prominent and on display everywhere, obviously pandering to the tourism I saw there, already smothering the cityscape. My goal was different. I understood the seriousness of the possibility of an eradication of richness and authenticity in the lives of the "bread and butter" of Cuban society- it's people.
My goal was to document the rural people of Cuba, the most isolated ones, as I saw their lives vulnerable to the most change.
Cuba has suffered under it's multi-decade isolationism. Information and technology is almost non-existent in the rural regions of the island. Cell phones and internet are brand new (2 years) and most still don't have them. Coming from a land like the U.S. where everyone has a device glued to their face, it was a much-needed relief to see individuals actually speaking to each other at restaurants, on the street, or just on the front porch. It's amazing how much happens in this world without electronics.
With the lifting of the embargo happening this year, the Cuban government understands that they are not prepared. Cuba relies on it's exports for money: Tobacco, Sugar, Coffee being the main ones. The demand of all three is expected to skyrocket, mainly Tobacco, with Americans ready to gobble cigars up at first opportunity. As a result, many agricultural machinery companies are in the process of importing heavy and light farm equipment to the island, which will be subsidized and sent out to farmers, big and small. The importance of capturing the way of life for these people, who still cultivate the land/sea as they have for hundreds of years, by hand, was obvious. This is a document for posterity and for history, before it is changed permanently, with this year being the catalyst.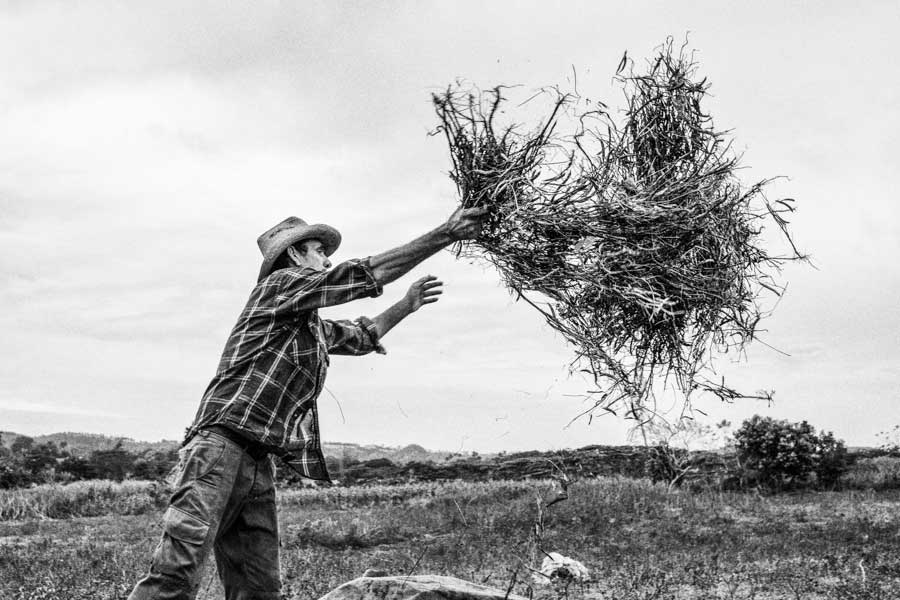 The need for machinery to help do the work of these people and their families is obvious. As stated before, everything is done by hand with either homemade or rudimentary tools- no electricity or gas-powered tractors/vehicles. If it is not plowed by the hand, it is plowed by the oxen or horse which is guided by the hand. The life is hard for them, both human and beast, and it shows. I was shocked to discover the real age of some of my subjects, as compared to how old they looked in reality. A safe estimate is that living that sort of country life in Cuba easily adds 10-15 years in addition to your actual age. My father is 65 and he looks 10 years younger than most of the 50-55 year old farmers I encountered.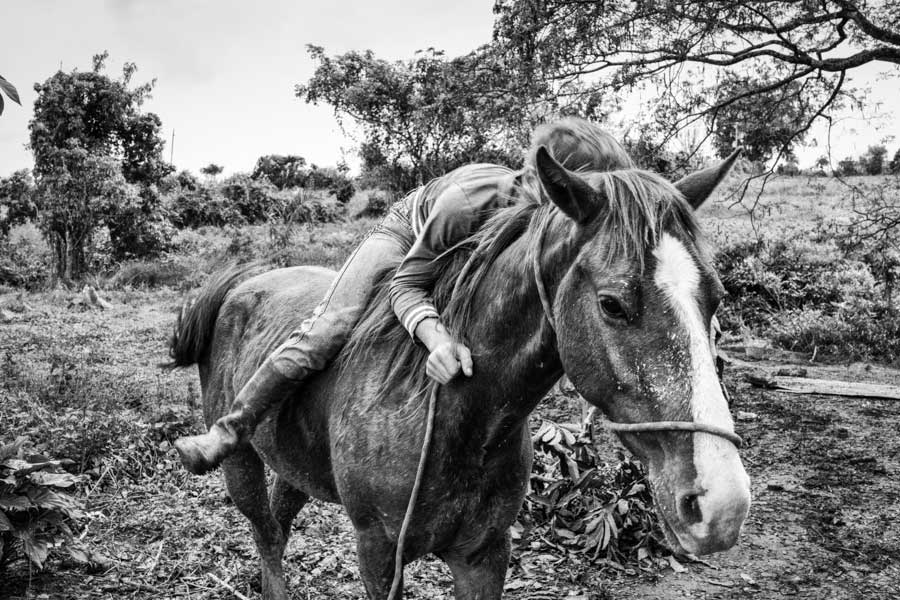 In contrast though, to most countries I have photographed in (5 continents so far), Cuba has by far the warmest, most genuine people ever encountered. I felt like family in a matter of days with the families I stayed with, and was met with authentic sadness when I departed. The prospect of this project, regardless if it brings attention to my work, has immense potential. It serves as a living lasting document of the trials, tribulations, life and death, and subsequent change that is befalling these people. This project is still in progress with 4 more trips planned to cover the cultivation of Rice, Honey, Fish, Coffee and possibly Minerals. These people will be catapulted, some willingly and some not, into the 21st Century. It will make their lives easier, yes, but it will come with a sacrifice: The loss of a hard and meaningful day's work and the methods used for that work, that bound them inexorably to their ancestors, with stains on their shirts, guided by the Sun, and the steady cascade of sweat dripping from their brows. [Official Website]