The Faroe Islands are an island group situated between the Norwegian Sea and the North Atlantic Ocean, approximately halfway between Scotland and Iceland. I feel a certain attraction to the countries around this part of the world, which include Norway, Ireland, Scotland, Iceland and the Faroe Islands.The landscapes in these countries are incredibly beautiful.
The fickle and dramatic weather, plus the light and fog in this region, is perfect for black and white photography. There is a special atmosphere in these countries which appeals to me. I often travel along the costlines and pass many small fishing villages. Some visitors may perceive these residents to be reserved and maybe a bit harsh, at least in the more remote areas, but under the surface there is a hospitality which I have never before encountered. I have on several occasions been offered food, warm drinks, a place to sleep, and protection from violent storms. A hospitality which I have been very grateful for.
Tell us a little about yourself.
I live in Stockholm, Sweden. I used to work with clinical research for a pharmaceutical company before I became a professional fine art photographer. One of my hobbies is playing guitar.
What was your first camera.
My first camera was a Kodak Pocket Instamatic with the unforgettable Magicube flash. I still have unsorted photographs from several vacation trips we took during the late 60's and early 70's. I was quite active as a holiday photographer in my youth.
Why do you love photography? Why did you start taking pictures?
I became more seriously interested in photography as a teenager when I chose the subject as an elective course in school, back in 1973. The teacher we had was brilliant. He was like a magician when he revealed all the mysteries in the darkroom. I still remember when I saw my first photograph being developed in front of my eyes. It was a magic moment. I didn't really understand it then, but that moment would have a huge inpact in my life.
My interest in photography waxed and waned for many years. But in 1991, when I lived in New York, I became truly hooked. I discovered many galleries for fine art photography and saw many wonderful exhibits. Since then I have been working quite hard to fulfill my dream of being a professional fine art photographer.
Who are your influences?
If we exclude the old masters, and contempory photographers such as Michael Kenna, Bill Schwab and Kirsten Klein from Denmark, I'm also influenced by several less well-known photographers (at least less well-known here in Sweden), such as Colin Homes from Scotland and Nilgün Kara and Ebru Sidar from Turkey. They are all amazing photographers whose work I admire very much.
How do you describe your photograpich style?
Minimalistic, black and white, with a mixed splash of Zen and Scandinavian influences.
What kind of impression do you hope to leave upon other's who see your photographs?
I prefer not to talk too much about my own photographs, or to, in any other way, influence the person who's viewing my work. I would rather let the viewer fill in with their own thoughts and ideas. In addition to the more personal thoughts I have regarding my own work, I consider my images, generally speaking, as a sort of break from daily life. Maybe something meditative, something that invites you to stop and rest for a short while, like a poem or a piece of music. If another person can perceive my pictures on the same terms in that perspective, it would make me very happy.
What projects are you currently working on?
Right now I am working on a project with the working title Scandinavia/Northern Countries. Some of these photographs will be included in an upcoming exhibition and printed exclusively as gelatin silver prints on a fine fiber paper in one size only, in a very small edition. The second part of this project includes a book with a collection of the best photographs from this project.
What aspects of photography are challenging for you.
The hunt for the perfect light is the greatest challange. Especially when you work with long exposures. It's quite easy to overexpose some parts of the negative. My goal is, when it comes to light, is to have relatively large differences in the strength and quality of the light, but not so much that any part of the negative becomes overexposed. That is easier said than done. However, practice, hard work and determination gives you a greater possibilty of succeeding. I often go back to the same place and photograph the same scene in different light conditions, until I'm happy with the result.
What tips or hints do you have to share with aspiring photographers?
Work, work, and hard work! Photography is a craft and it takes a lot of practice in order to master the craft. There are simply no shortcuts. I get lots of emails where people ask me for advice. Unfortunately, some of them get upset when I can't give them a quick fix that will give them a nice picture every time they push the shutter release button. They don't want to hear all about the efforts that are behind many of the photographs I have taken. From my point of view, I love the struggle, the hard work, the physical challenge of being a landscape photographer. I often work in harsh weather conditions and enjoy being close to the forces of nature, feeling the wind in my face. It's the ultimate feeling of freedom, if you ask me. The physical challenge also keeps me in good shape. I prefer to be out in the fields working instead of sitting behind a computer blogging about my photographs, or reading reviews about the latest camera gear. The camera I most often use is a Hasselblad from 1973, and it still works fine for me.
Any final thoughts?
Thank you very much for this interview! [Official Website]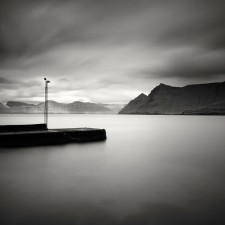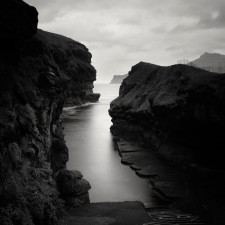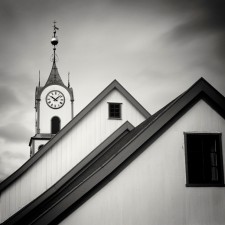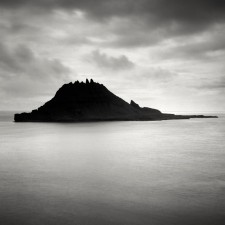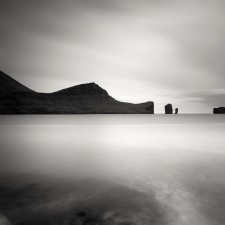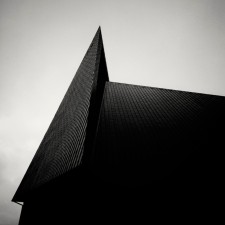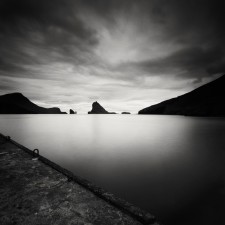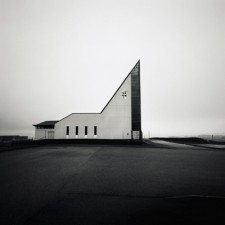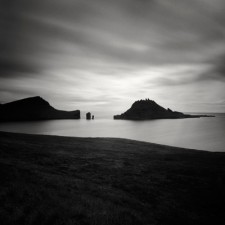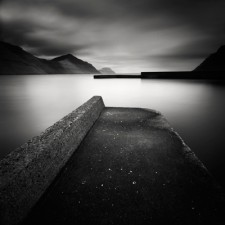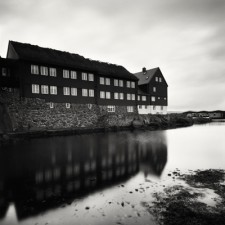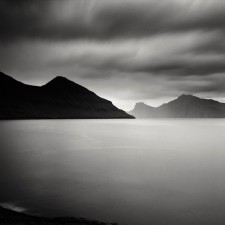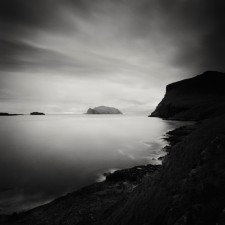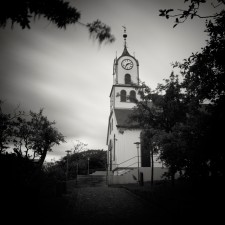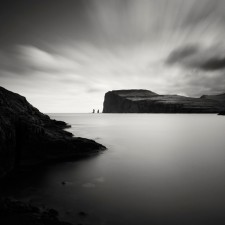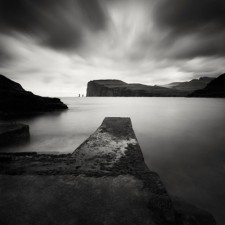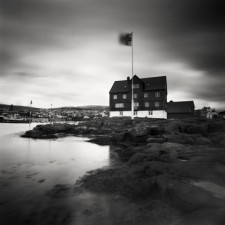 Legal Note: The photographer attest that have full authorization to give consent to the publication of these photos or project and have the authorization and permissions of third parties. Guarantees that you have all the necessary communications of property and you have obtained all the necessary authorizations for any property, buildings, architecture, structures or sculptures appearing in your photographs.