The project's aim: to find, to imagine, the edge of forbidden feminine power, the border of tabooed beauty, that suddenly turns out to be absolutely natural. Not nature itself, but as close to it as possible. A beauty that could ensoul the world around it without breaking the erotic component. Increasingly it seems that humankind is foreign to the Earth.
That he is trash. That his beauty is doubtful. That he is akin to the disorder that he leaves wherever he goes. Possibly so. But not in these photos. The idea was simple in its shape. The naked model here is like a seed swelling in the soil – in a friendly environment it is harmonious and easy; in a hostile environment it is edgy and argumentative. But in both cases it struggles. Like a strained bowstring it looks for the exit. And in its way it germinates through the world. And another thing. She doesn't seek to be the center of attention. She doesn't wish to be the main character of the plot. She doesn't want to be erotic, neither in the aesthetic nor the ethical meaning of the word. Rather, she's waiting. For someone or something. Literally swooning like a young virgin waiting for her first penetration. And in that moment she's replete with a fundamental erotic nature. Primordial omnipotent Eros, giving birth to everything that exists. And then the landscape is not just a piece of nature and the interior is not just a remainder of civilization's activity. This complicated lost world has one more try. It has a future again. Nobody knows what it will be yet. And it doesn't matter if it will be beautiful or apocalyptic. Maybe that is how the vital force of the feminine side of nature makes itself evident. Nature, which is not human, but is nonetheless the mother. That is life itself.
Born on October 11, 1970, in a small Siberian town in the family of an engineer and a Russian language teacher."My father was into photography, so the mystery of the image showing on the clean piece of paper was the first real magic that seriously got me interested. On my 7-th birthday I received my first camera as a gift – Smena-8M. When 9 years old, I by myself recreated the entire cycle of the classic 'wet' development process.
Of Silver Halogenides I knew nothing then, but it did not prevent me from preparing a film developer (according to the recipe from an old manual ), a fixing solution, etc. all the way to glossing of the prints. This way i've got my first photo prints. In middle school I got involved with painting, which temporarily phased out the photography from my life. After turning 29, I bought a new Japanese camera and felt a dire need to take pictures.I voraciously read books, articles on internet, took picutres, experiemented, looked deeply into the works of masters, sent my works to sites, learned to learn from criticism…The efforts did not go for nothing. In a year, in 2001, I received my first award: a first place in a 'landscape' category at the international photo competition 'Olympus' in Kiev. Then there were competitions in Novosibirsk, Surgut, victories at the virtual photo competitions.
In 2003 was accepted into the Union of photo artists of Russia.
In 2005 set up my first personal photo exhibition.
In 2007 first time was selected for the photo competition under the aegis of the International Federation of Photo Arts (FIAP).
In 2008 I received my first international awards- two Blue ribbons FIAP, an ISF Diploma, a gold medal of the III International Salon 'With love to women'.
In 2010 I was included into a "Who's Who in Photography 2009" list of the Photographic Society of America (PSA).
In 2011 I received an international title AFIAP (Artist FIAP).In 2012 I received an international title EFIAP (Excellence FIAP).
Currently, I am a recepient of many national and international competition awards, had 11 personal exhibitions, and my works were displayed in 39 countries. [Official Website]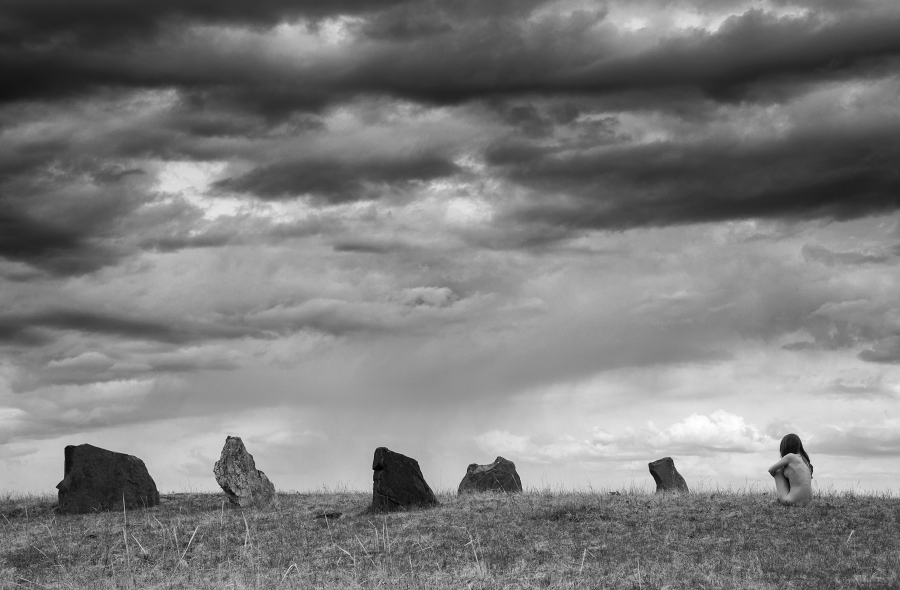 Legal Note: The photographer attest that have full authorization to give consent to the publication of these photos or project and have the authorization and permissions of third parties. Guarantees that you have all the necessary communications of property and you have obtained all the necessary authorizations for any property, buildings, architecture, structures or sculptures appearing in your photographs.