At the moment Peter Zelei creates images, but it wasn't always like this. He is originally a trained pharmacist.
He actually has a master and a Dr. title. But he has tried lots of things in the past years.
He played the guitar in a punk rock band, worked on building sites as a laborer, was clerk in shops, receptionist in hotels, nurse in an ambulance car. His photography career started in l995 when he worked in the Department of Anatomy of the University of Szeged (Hungary), and had to make educational material about the prepared cadavers.
After working 5 years in different pharmacies in Hungary he founded a webdesign company where he worked as a designer and CEO. But in the end he left all of the above stuff for his urge of creating images, which happens to be his love of life. The present project was shot in an abandoned construction site in a suburb of Budapest in 2014. The building itself is an unfinished structural frame in concrete for a luxury quarter. The construction began in 2007, but the project was stopped due to the financial crisis a short while later. When he first caught site of the place as he was passing by on the nearby motorway, Zelei was amazed by the empty and giant spaces, the untouched walls, that there were absolutly no signs of mutilation or of human presence.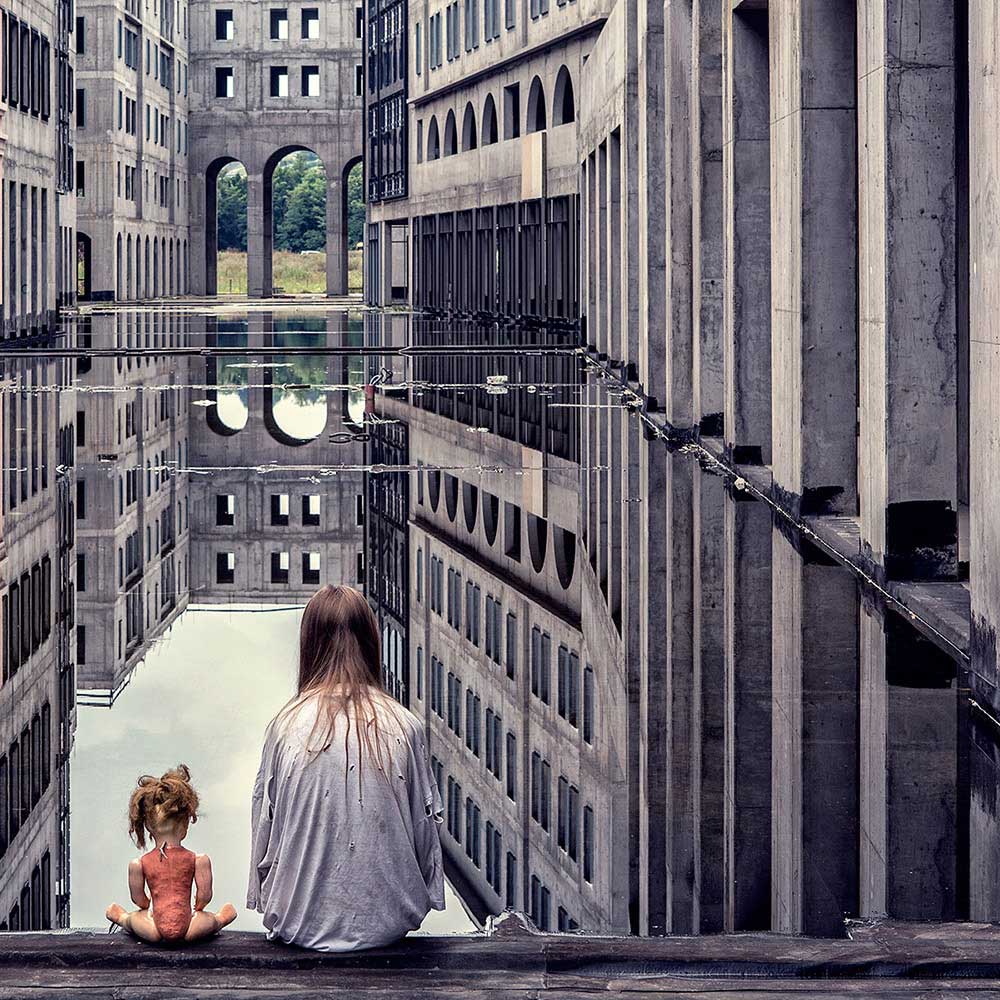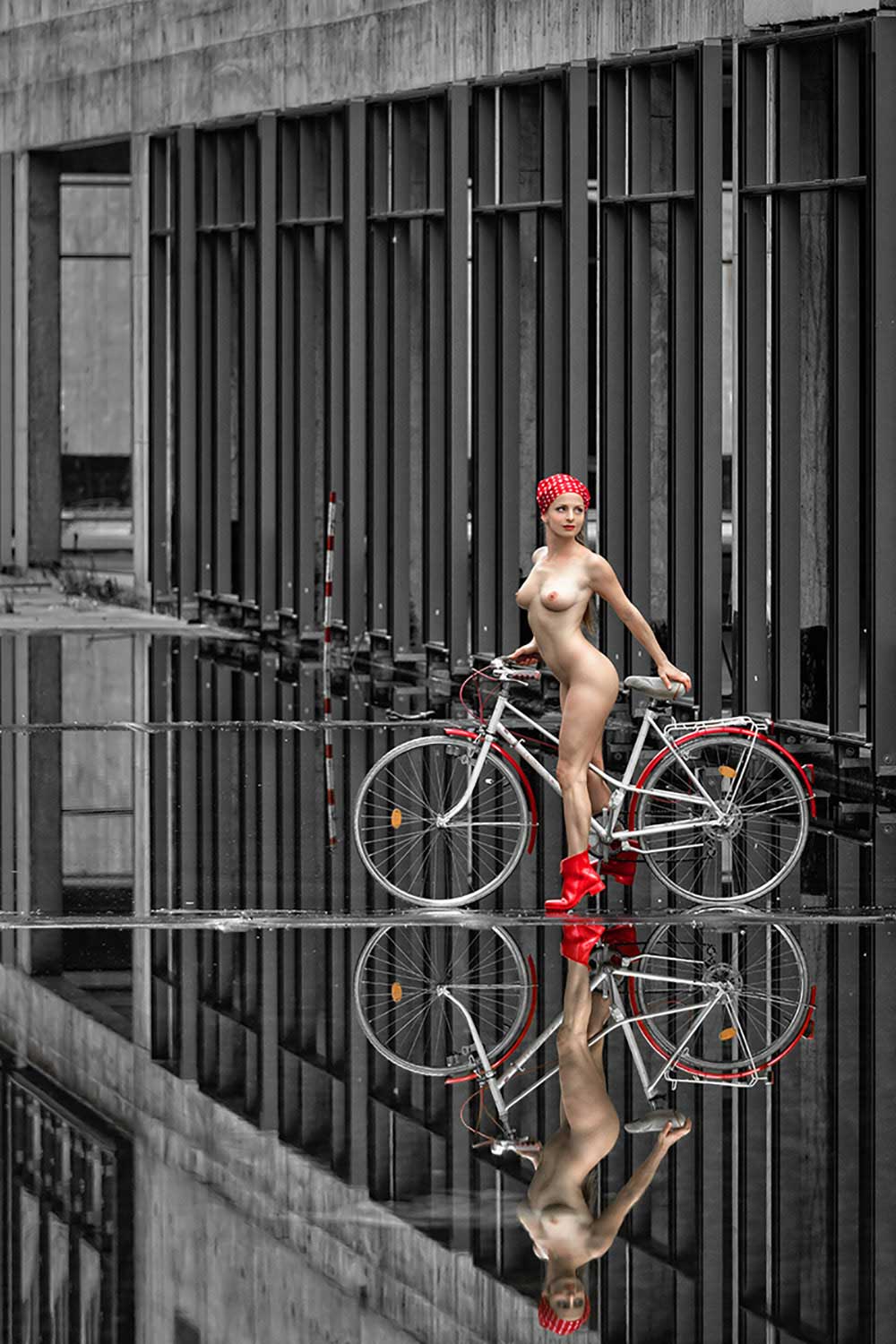 The whole environment has thus a very strong symbolical meaning: it is not something that was abandoned at some point of time, but it is without any influence caused by men. Before emotions and vulnerability or drama. These come in when the lonely – in most cases – figures walk into the scenes. The puddles' surfaces reflect the recipient's inner world; the huge grey walls are clearly a threat to the tiny human beings, a reminder of how defenseless we are in reality. He built his project on this mixture of feelings and lack of feelings from the beginning. No wonder the site amazed Zelei's admirers and some were willing to follow – unfortunately, the constructions have recommenced since then. [Official Website]