My home is a farm in East Iceland. I photograph myself, students whom I teach English, new family members and friends. The inclusion of myself into these places represents a connectedness to a place.
21 years-old Elvin Mirzoev was born with Osteogenesis Imperfecta (OI), commonly know as britle bone syndrome. At present Elvin works as an actor for an inclusive theater ƏSA Teatrı in Azerbaijan.
«You are mine» is a series of stories of Russian women who endured domestic partner violence.These stories are about power and control of one person over another.
Mukaish Badla is a form of embroidery, which at its peak flourished in the Indian city of Lucknow. At its peak, in the 18th century, the art form travelled to different parts of the world, but is now restricted to a few narrow lanes of the old city of Lucknow.
"Refugees and migration" is an hot topic in the news, but I choose to document refugees dailylife with a more intimate eye, focusing on their identity of young men (most of them are in their early twenties)
Bangladesh is urbanising fast. Dhaka, the capital city of Bangladesh and a megacity of 17 million people (with upto 60% living in the slums), is pulling rural migrants faster and larger than any other city in the country.
"Mountainland" surveys the lives and societies of upland Southeast Asia with reference to the geographical and socio-scientific concept of Zomia, which understands the region as culturally different from the respective dominant lowland societies and tries to challenge the widespread perception
Originally known as Surma and a collective name given by the Ethiopian government as Suri. Approximately with a total population 180,000 inhabit within the south-western region of Ethiopia.
Today we are going to go to a different site that will interest you, which will impress you, Rahul told me. Where? I asked. You'll see, he answered. Rahul was my guide: a boy who slept in the street. And he was right, it was impressive, exciting.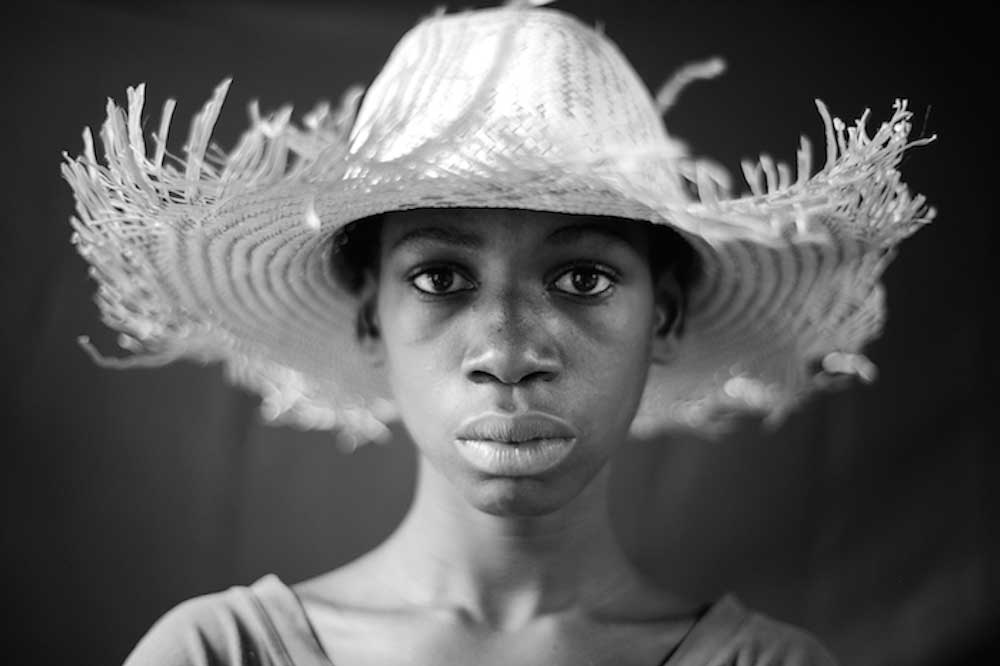 Mário Macilau is a photographer who works with "the ghosts of society" – socially isolated groups and subcultures – activating subjects and their stories though his psychologically sensitive yet loaded photographic lens.
This work was taken during the eruption of Merapi in 2010. Seismic activity around the volcano increased from mid-September onwards, culminating in repeated outbursts of lava and ashes.
Migrations tend to appear as the visible side of often invisible phenomena. The great human displacements, as a rule, precede or follow profound changes, be it from the economic and political point of view, or in social or cultural terms.
The road, covering a total length of about 90 kilometers, starts at the western edge of the Caesarea interchange on Highway 2 and passes the southern part, Willows Iron. It is also known as the Wadi Ara Route.
A Flyover became curse of the Daily life of Kolkata. The fault of Structural design, choice of Material & a stupid engineering has wiped out the huge numbers of innocent life & injured more than hundred.
Acid attack survivors in Bangladesh. In Bangladesh most of the people called them "monsters" or, sometimes, "victims". But they prefer to be considered "survivors". For me are heroes.
On April 25, 2015, a devastating earthquake struck Nepal. It was one of the deadliest natural disasters to hit Nepal in 100 years, killing thousands of people, injuring thousands more and leaving tens of thousands people homeless and displaced.
Documentary work about Mustafa Assaloum, a guy from Der. Al- Zoor, in Syria. I meet him in Idomeni. he is a refugee, and I still making photos of him from may 2016.
We are the creation of nature who communicates with other through different languages which may either follow the ethereal vibration or the music of silence.
January 2017 marked the beginning of the 3rd consecutive term as President of Nicaragua of Daniel Ortega, a former Sandinista rebel fighter who took part in the Sandinista Revolution in 1979

Nomads in Morocco number around 5000 and are rapidly dwindling. The lure of education for their children and work in towns and cities for young males means the nomadic way of life is becoming less practicable.
Stark and rugged in her beauty, an intricate mosaic of empty canyons and dry riverbeds, streaching from desolate Skeleton Coast to arid landscapes of Kokoland and towering dunes of an ancient Susuvlei desert.
Her photography seeks to build a connection between the people who observe at them with the places and shaped objects, in order to generate a pause, a breath.
The pervasive old American car, the blues, the red. Cuba imagery has become a commonplace. But not more than any other destination that has been shown mainly as a touristic destination.
I was honored to witness this rare Hamer tribe ceremony. This clan was celebrating the transitional phase of a boy from boyhood to manhood.
He felt immediately in love with this "paradise which respired greatness and freedom", as Tanja Blixen described in her poetic souvenirs in "Out of Africa".
Imre Krenn is a City and landscape photographer, based in Budapest / Hungary. He is making photos from the well known buildings and scenes in Budapest, but not in ordinary style and perspective.
As the first rays of light break through the thick mist covering the ground, slowly and gracefully, Borobudur temple comes into the view. I close my eyes, deeply breathing in scent of jungle and lyrical call of Adhan, calling faithful to a Morning Prayer.
Tokyo had always been a special place to me from my first visit. Since then, each of my travels there has meant a sort of break dedicated to an emotional research and sometimes even more to an inspirational flat-out.