Photographing with the Holga, a toy camera, creates an image that more closely approximates natural human vision, with vignetting and darkening edges.
A negative from a Holga toy camera, like our own memory, is an image in which the details are not always clearly preserved and recalled, nor are they discrete; in some cases they may overlap.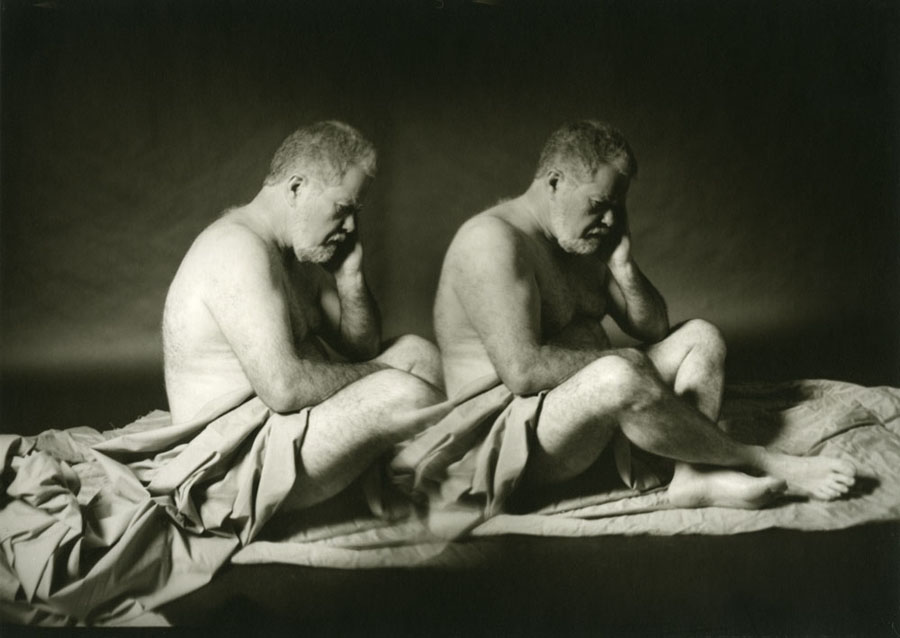 Our social expectations about how to encounter the body delineate particular expectations in everyday life.  An unclothed body is a disruption, and could cause confusion. An image of an unclothed body within a fine art context usually presents the viewer with two ways to engage the image: as an erotic instrument or as a classical symbol.  I like to experiment with some classical poses, but for the most part, the square format is not very conducive to classical poses. I welcome and enjoy the challenge of fitting the body into a square format in a sensible and economic composition.  The erotic aspects of my images are contingent on the age and sex of the model, as well as the dispositions of the viewer.  I have found most of my models on Craigslist classifieds, calling only for "everyday people" to model nude to their comfort level.  Some of my images of people fit a normative ideal and many stray from common ideals, sometimes veering into androgyny.  Paired with this straying from body ideals is the fact that an image from a toy camera is not a sharp ideal.  Typically I want to preserve the identity of the model, although the nature of the Holga camera, and particularly its vignentting and darkening corners can obfuscate particulars of identity. But also, in some images the model's gaze assertively meets with the viewer's.  It is always a process of investigation and experimentation.
All prints are selenium-toned silver gelatin prints enlarged from untouched traditional negatives, and are in an edition of ten. [Official Website]