Sometimes you hear people say: I'm ok with people being gay, as long as I don't have to see it.'
But isn't love beautiful in any form? I wanted to show that, by making photos of my queer friends making love with each other. To see them kiss and hug and totally in love.
LISA AND LEONIE
The first pictures I took are of my good friend Leonie and her partner Lisa. I immediately noticed how comfortable they are with each other, how much time they take to touch and kiss. At one point Lisa and Leonie were making out and stopped for a while because they both had to pee. When they came back from the bathroom, they poured themselves a drink and continued on. They just took the time for it.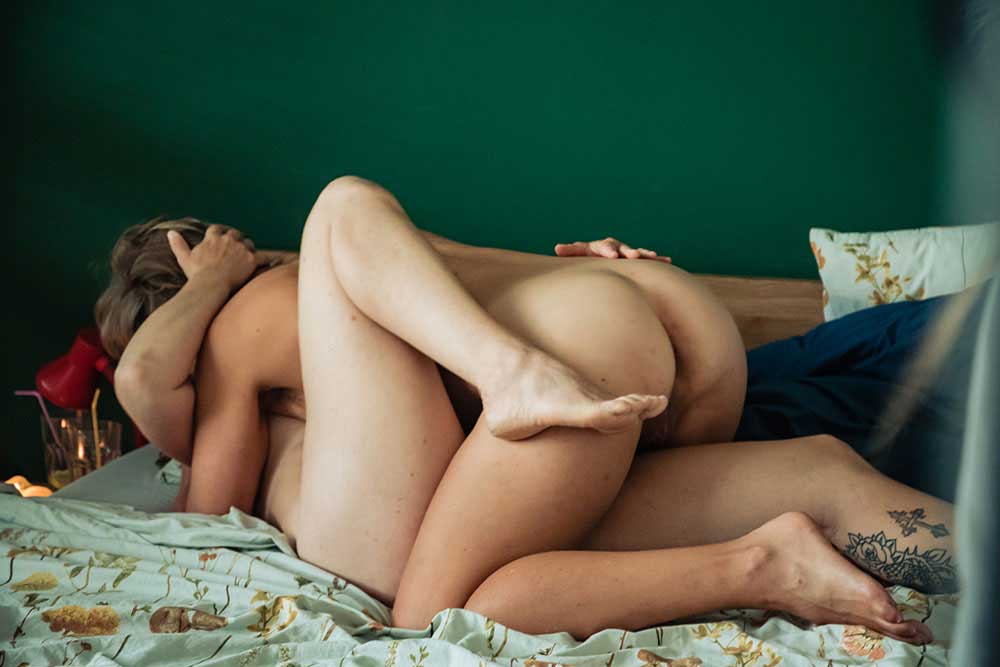 DODO, SZYMON AND WILLEM
Szymon and Willem live together, but have several lovers in their relationship, including Dodo. The atmosphere during the photo shoot was very relaxed. They were so very soft and sweet to each other. Their hugs were almost like a dance: the three of them can perfectly divide the attention among each other.
Willem said that he felt very comfortable when I was making pictures, also because I am a woman, I am no threat to their dynamics.They didn't feel like they had to prove anything to me, and that made it easy for them to open up."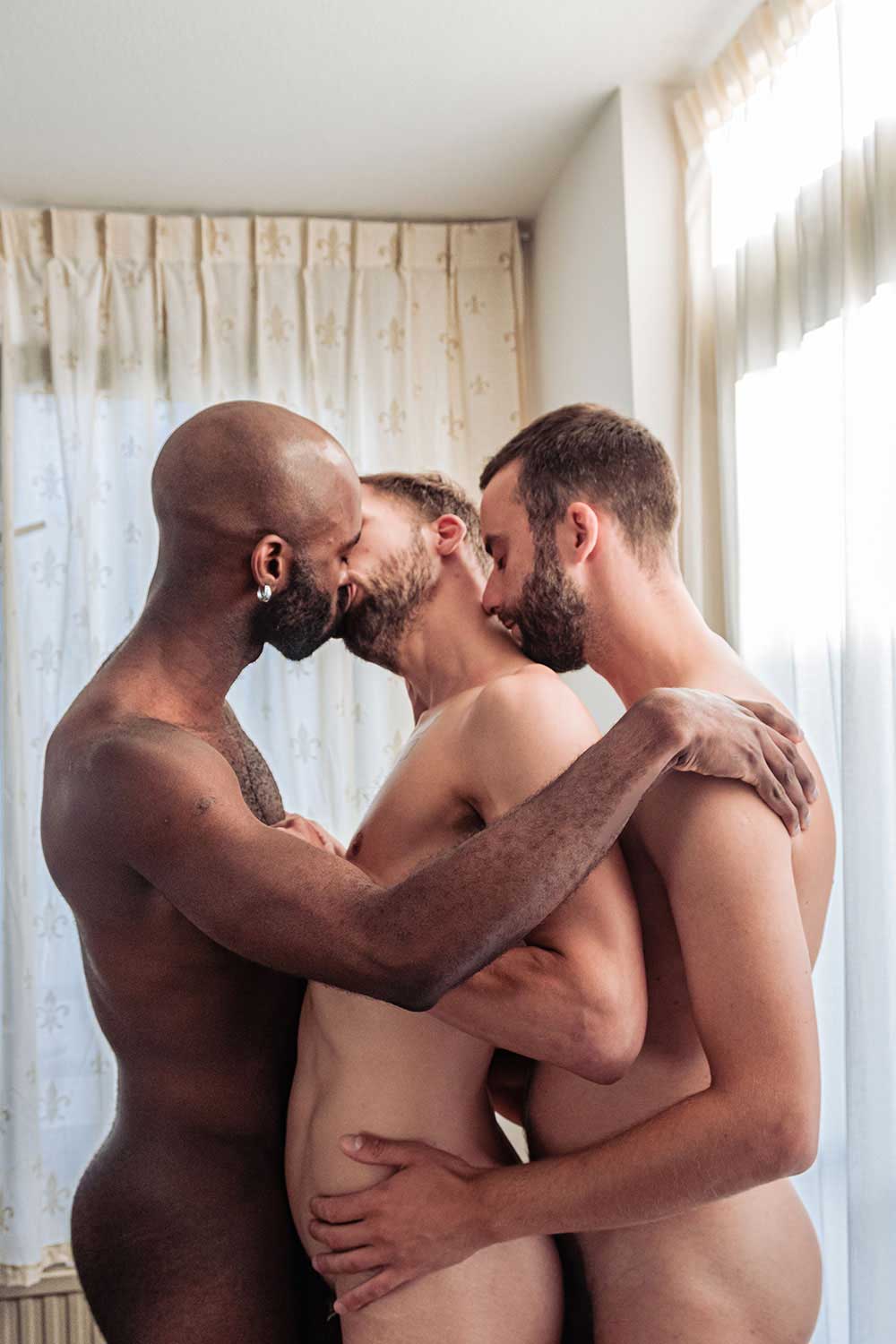 WILLEM AND DIRK
Willem has been out for forty years, Dirk only two years. Before that, he had been in a heterosexual relationship for a very long time. Dirk came from a Christian village, and he wanted children. For years he suppressed his feelings. Willem is his first real relationship with another man. During the shoot I noticed how in love they are with each other.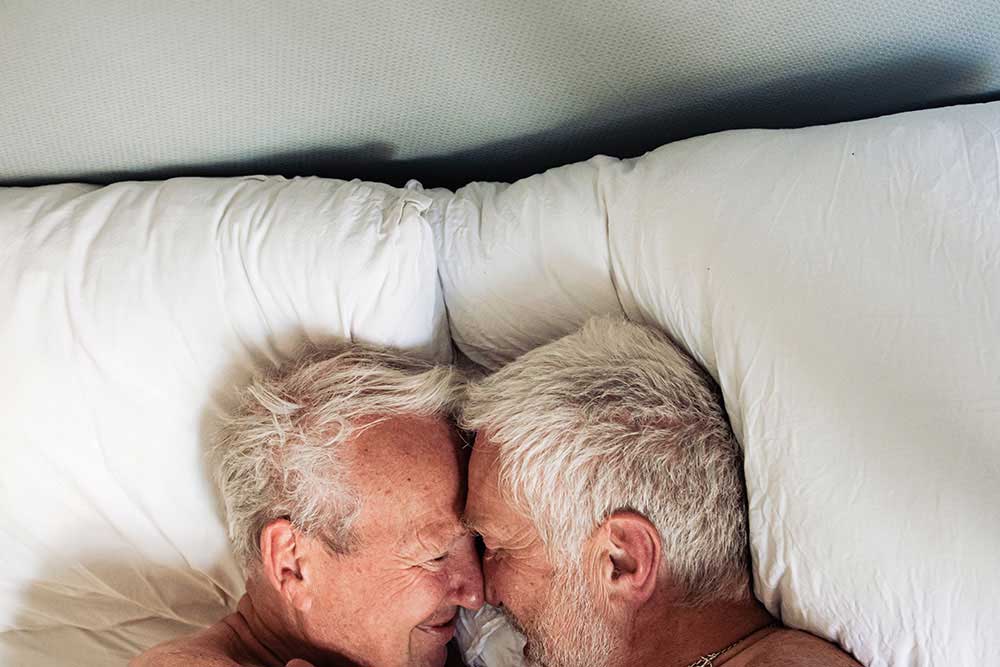 FABIENNE AND BRUNA
Fabienne and Bruna live down the street from me and just got married. Bruna is from Brazil, and told me that she never really felt safe as a lesbian. There were some lesbian clubs she could go to, but as soon as she stepped out the door, that sense of security disappeared. When Bruna told her parents she was gay, she felt a lot of resistance. Bruna's parents have gone to therapy so that they can understand her better. Eventually Fabienne and Bruna moved to Amsterdam together.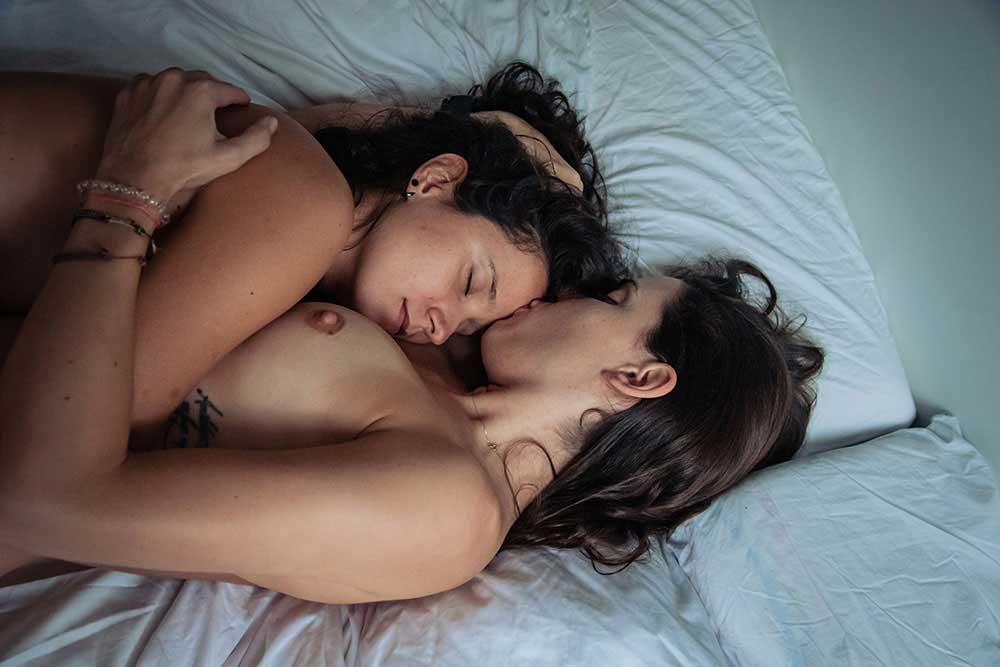 About Saskia van den Boom
Photography is a for Saskia van den Boom a way to tell personal stories. Stories that often touch on broader themes such as loneliness, love and addiction. She photographs to broaden her own view and to learn from other peoples live. The camera is a tool to get to know the other. With the photos she wants to give the viewer insight into the lives of others and show what connects us.
Her photos feel intimate and pure and often have a raw edge. Saskia's portraits and social reports are used for publications in newspapers and magazines. She was selected and on the cover of Gup New Talent 2022. Besides her work as a photographer, she works as a press officer at OLVG, the city hospital of Amsterdam. [Official Website]