Mankind is vulnerability incarnate. One can easily wound this creature, severely if one wishes. This is frightening. What lies around the next corner? Today's online revolution makes this question even more loaded.
A whole new world is at the disposal of people with an evil mind. At the same time kind-heartedness is being given wings like never before. For me as an artist vulnerability represents the ultimate goodness. My art, every single self-portrait, is a reconnoitring expedition to discover maximum delicacy carried by a human being. Every image is a step forward. Through my photography I rediscover faith in humanity.
Dutch Art Photographer Henriëtte van Gasteren (Sevenum, 1964), using the artist name Lilith, is a storyteller with a passion for photography. Since 2006 her self-portraits have been telling her stories. Her work has been exhibited widely throughout Europe and the Netherlands, and has been shown in the US for the first time in 2012.
Through her carefully orchestrated self-portraits Lilith presents an ironic and spellbindingly stylish commentary on the image of women today. With "performances" falling somewhere between the real and apparent, her alter egos hold up a dead sharp mirror in front of women and men – calling out society's ancient convictions. At times literally laying herself, and not just her cards, on the proverbial table, she aims to discover and expose the maximum delicacy within any human being.
Lilith creates self-portraits around her own home. A house shows who we are and over 5 years Lilith shared her home with her audience. Every corner of the room appears in her extraordinary photography.
In 2012 the time for change had come. For her latest series of self-portraits home owners unknown to her have offered their houses as sets. After she contacted the newspapers dozens of house owners offered their homes for her new self-portraits. Lilith visited the houses, often without the presence of the owner, their faith in her shown by giving her their house keys and carte blanche to use the rooms as she wished. People find it intriguing that she is making photo's of herself in their house during their absence, the fact that she is walking around in her naked butt is an added bonus.
Lilith, in both her life and her work communicates with the things discovered around her so in these new and strange sites the artistic possibilities explode with sometimes surprising results. Her photography changes but still remains unmistakably 'Lilith'. [Official Website][e-book]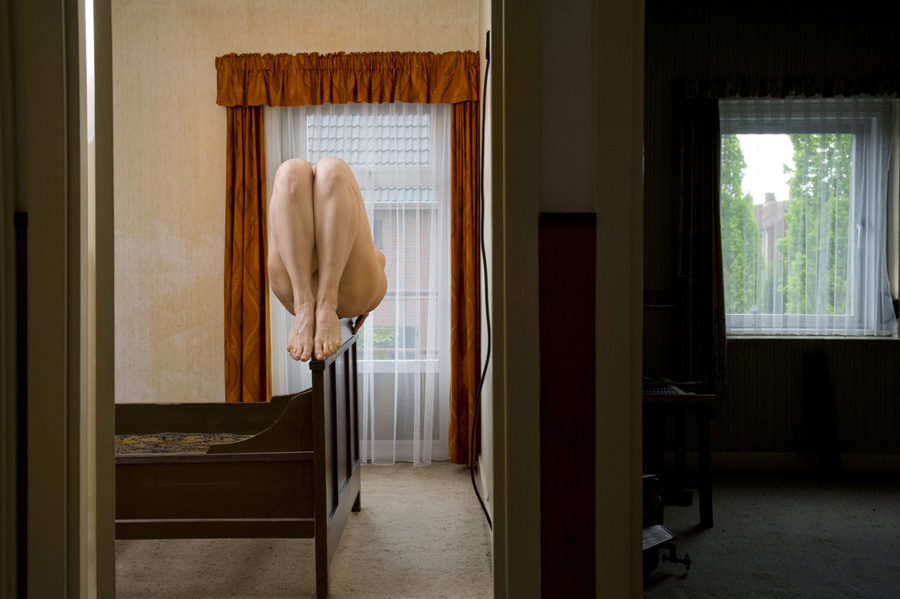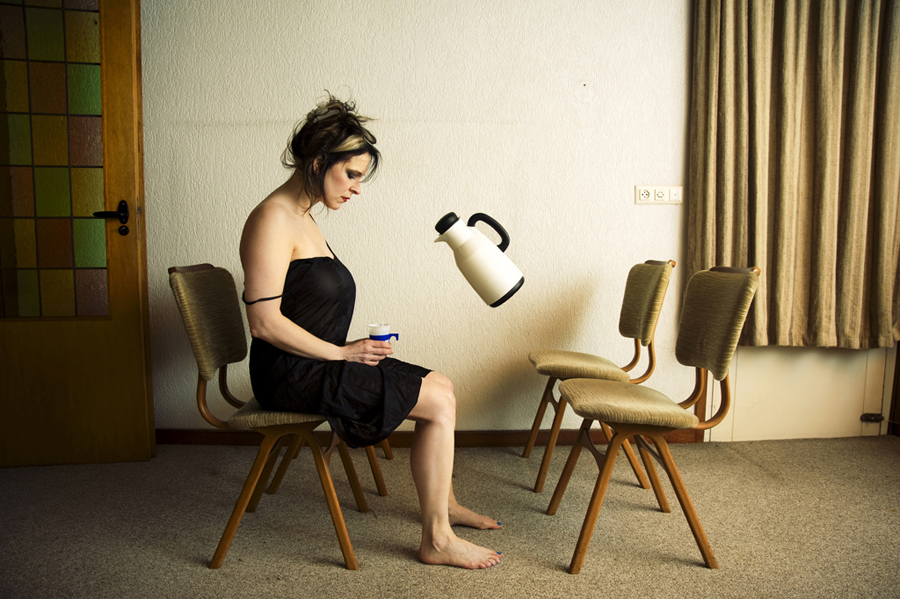 Legal Note: The photographer attest that have full authorization to give consent to the publication of these photos or project and have the authorization and permissions of third parties. Guarantees that you have all the necessary communications of property and you have obtained all the necessary authorizations for any property, buildings, architecture, structures or sculptures appearing in your photographs.