"Intimate New York" explores the complex optical relations, which develop when a female body is transformed into a background of reflections of unbending and harsh architectural structures.
It is a series of photographic experiments where the distortions of the projected images on the naked body create interesting and abstract visual effects.
Guided by his background in architecture, Theologitis proposes a novel approach and re-shapes the female body. The lines of the buildings are bent, refracted, morphed in order to follow faithfully the magic of "his" naked lascivious body – which responds by composing in turn original plastic landscapes which come to focus in front of delicately lit rideaux.
A common element of these images is the repetition of objects and styles, the insistence on familiar patterns. Repetition which takes place in harmony within each frame and which calls upon us to consider the "hidden", the "unfulfilled", the "emptiness" of the space. Desires as they emerge from the numerous expressions of these unlikely combinations.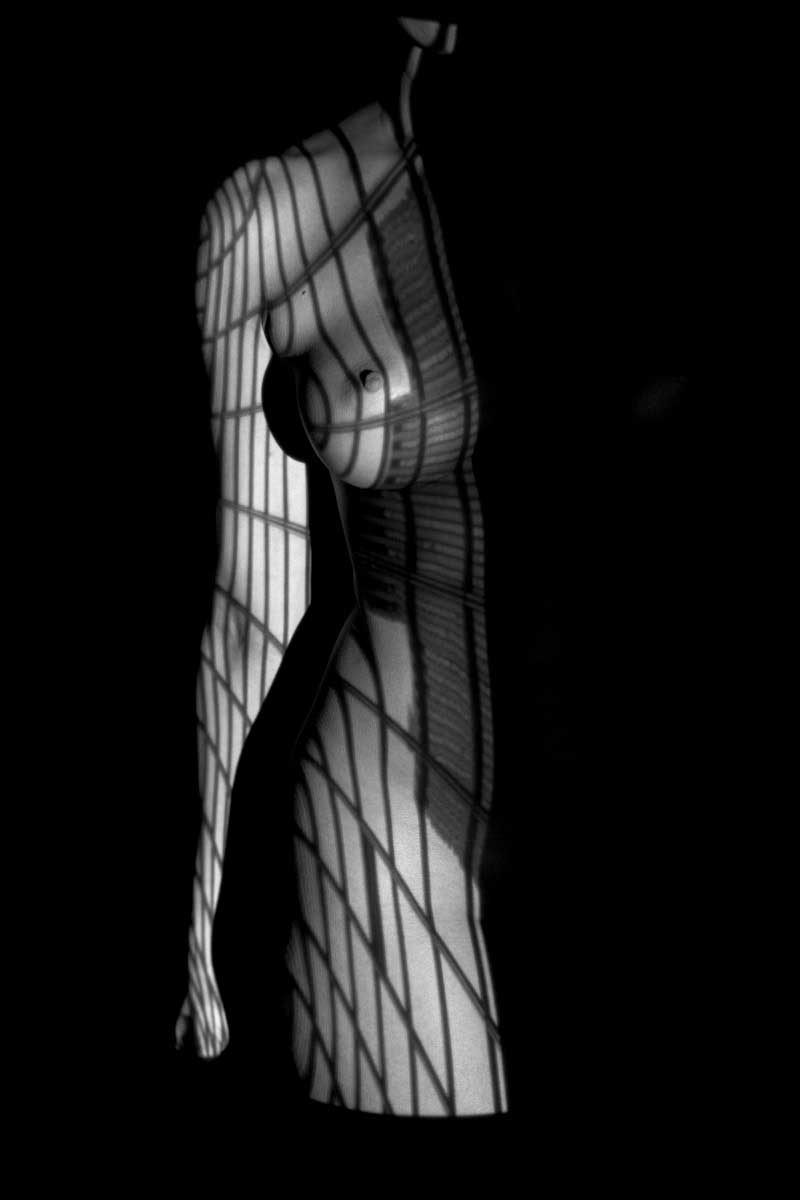 Theologitis is looking at each creation from a distance. His models, which he wants untouchable and remote, try to come to the foreground in an effort to make their presence felt, to win over the viewer with their charms.
It is the posture, the gestures and not the gaze of these models, which prevail in these photographs. Their movement captures the objects, the space. He gives texture to the surfaces through architectural structures; every time it is a different effect that emerges by this combination and dialogue, an intriguing game of forms.
Theologitis obviously goes beyond the trivial and facile language of today's reality. Geometric repetitions and distorted bodies and buildings compose a coherent alternative universe which is related more to his personal dreams. In his world, while everything seems to melt at surface level, the unexpected alternations between shadow and light create unusual, sometimes alien, undulating lines.
An indiscreet look through the protective walls that hide our everyday life. Stimulating our fantasies by cutting our protective envelop into the secret world, the most "Intimate" side of our cities.
Andreas Theologitis is an architect – urban planner. 
He studied in Belgium in the 80's. The first years of his career he spent in Brussels and had the opportunity to take part in projects that marked the urban texture of the city. In the early 90's he returned to Greece where he participated in important architectural and urban projects. He is the coordinator for large commercial and tourist developments, urban regeneration and planning studies in Greece and abroad.
His involvement in photography dates from the "age of the darkroom". His work is marked by intense geometric forms resulting from his background in architecture and which define his style in photography. His extensive travels are reflected in his unique view of the world.
His photographs express in a powerful way the detail of colour, texture, material, leaving the imagination of individual viewers free to create their own particular image. It is a personal need of expression and research beyond rules and which results in another view of reality.
He has made exhibitions of his photography work in various locations and galleries of Athens, Piraeus, Brussels, London, Washington DC and New York City. Recently, his collection "Intimate Cities" received awards in several international photography competitions. [Official Website]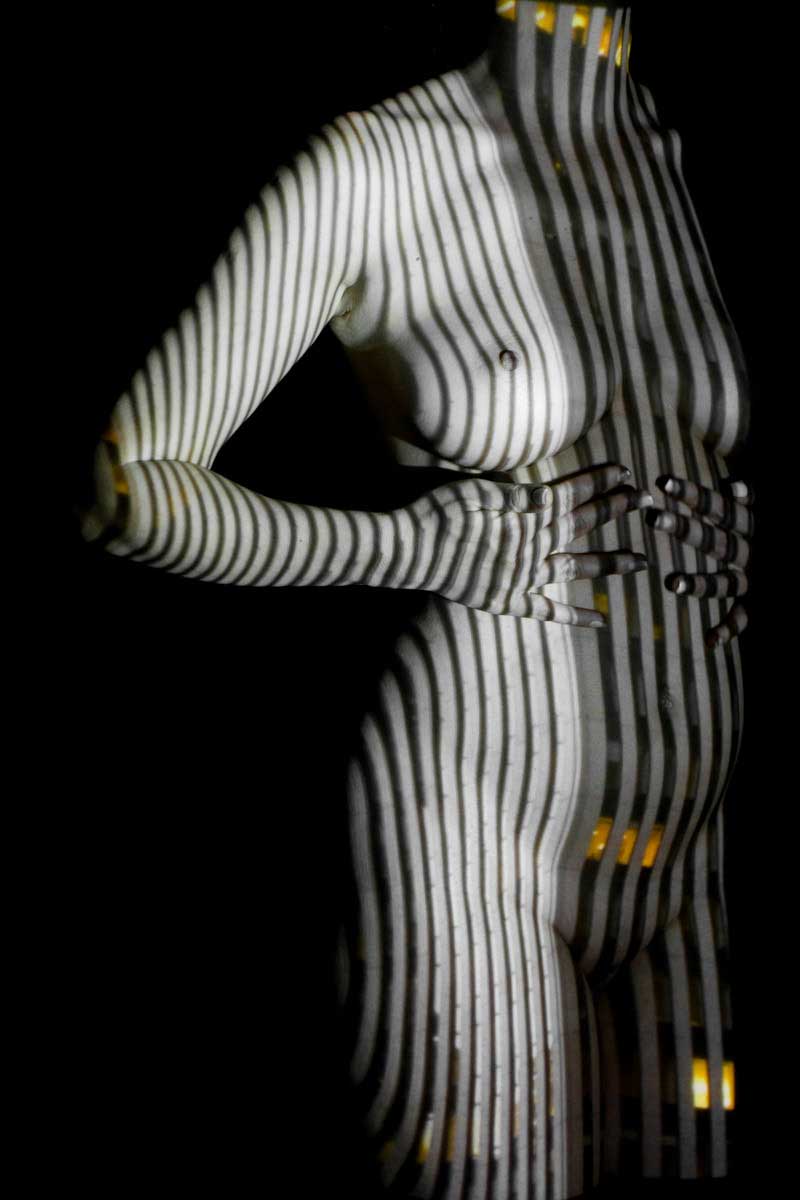 Legal Note: The photographer attest that have full authorization to give consent to the publication of these photos or project and have the authorization and permissions of third parties. Guarantees that you have all the necessary communications of property and you have obtained all the necessary authorizations for any property, buildings, architecture, structures or sculptures appearing in your photographs.