"The title of the service is "FoodPeople" and is inspired by the famous quote of Ludwig Feuerbach "Man is what he eats".
According to the philosopher, there is in fact an inseparable unity between mind and body, so the way we feed ourselves is closely linked to the approach we have towards life.
My photo session intends, therefore, represent  six different identities through the analysis of the relationship of subjects with food. My friends accepted to help me in this project and, first of all, each oh them chose two types of food: one as their favorite, that one they'd like to eat all the time; the other one as the most frequent, the one they usually eat more often.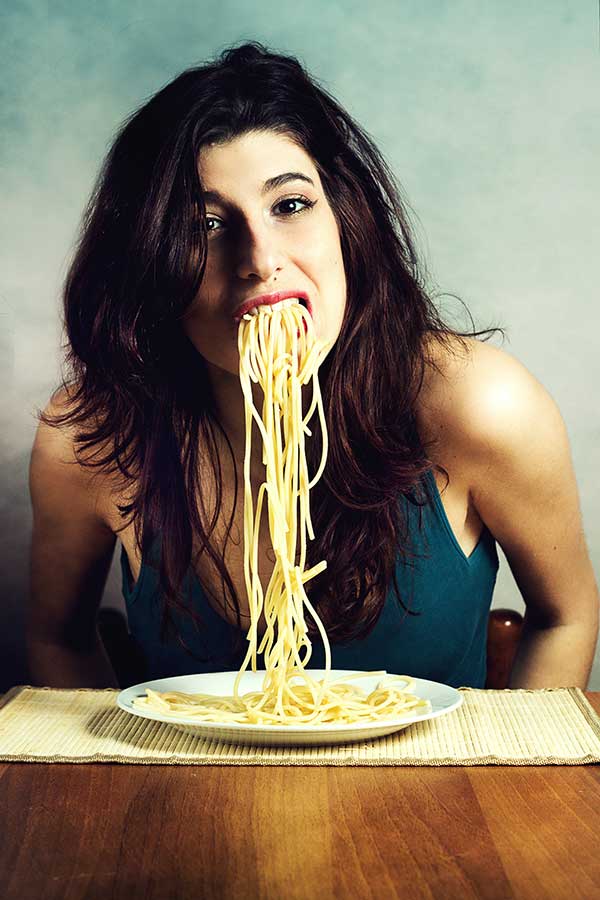 During the session I requested them to represent the preference for food chosen in an extremely personal way, guided by taste and emotion that raised them. I wanted they express their different perceptions, their natural instinct, their propensity to that food, so I asked them to exasperate this behavior in front of the camera, I told them to follow what they felt to do, to use food as they thought it was more personal.So, someone began to take food in hand and to eat, to rub it, others to destroy and tear it.
But, they all had a common goal: to relate in a unique way with the surrounding objects and to provoke the viewer. At the end of the shooting my friends were disgusted by those same foods they loved so much, that's when they promised that they would not eat more – of course they will not keep this promise.
With this photos I try (we try) to give an unique sensory expression, mixing gluttony, greed and misery in the best possible way. In order, thank's to: Lisa, Alessandra, Matilde, Elisa, Caterina and myself." [Official Website]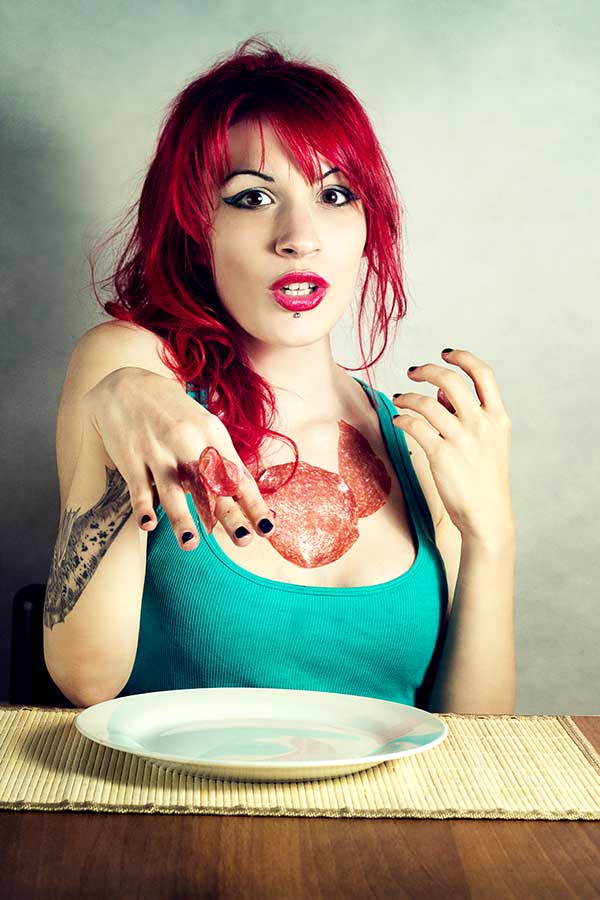 Legal Note: The photographer attest that have full authorization to give consent to the publication of these photos or project and have the authorization and permissions of third parties. Guarantees that you have all the necessary communications of property and you have obtained all the necessary authorizations for any property, buildings, architecture, structures or sculptures appearing in your photographs.