"January 18, 2015, 11:00 date with Gloria in his apartment in the heart of Rome."
As soon as I saw Gloria, I needed to emphasized her expressions in a pictures series and not more. Eros was the "incipit" (incipit is "to begin" in Latin) that sparked in me the idea of Eroshades (Eroshades is a pun that I created to indicate the <<shades of Eros>>). In a unique frame on the roofs in the center of Rome, Gloria and I made, with a unique harmony, this series of images. Eroshades is the pill that allows us to consume the Eros everywhere, was in a hotel room or the roof of a building, is the driving force of the desire of inner freedom that prevails on every instinct. As  Kenneth Clark said in his book "The Nude: a Study in Ideal", the nude as Art will be never  embarrassed and ashamed connotations. Therefore to create images like this, immersed in current of iconographic references, nudity becomes a symbol and not synonymous of freedom. This is the mechanism that makes unique Eroshades in his conceptualism. I tried to reproduce the concept of the art of '800 painting that was used in the "literary salon", thus presenting the model in classic surroundings, with strong classic references in background, where nudity was usual with a pinch of Fashion and extravagant elegance. You can then define that Eroshades is the celebration of the human body and its forms in a not entirely naked "tamed". The female body isn't so weak and dependent but virtuous.  Art director and Photographer: Walter Fantauzzi | Model: Gloria Ephebe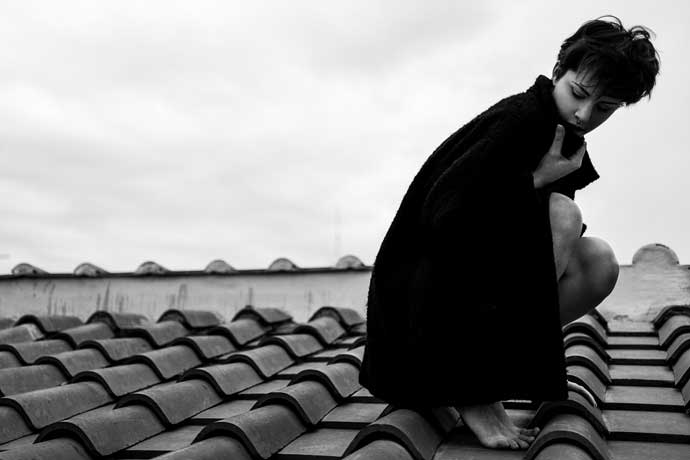 About Walter Fantauzzi
Walter Fantauzzi was born in Colleferro (Rome) on October 22, 1978.
After a technical training school, he abandoned his studies to devote himself to graphic design and advertising, then move on to new media web communication. Currently expert in the mobile application as a UX and UI Designer for applications for tablet devices and smartphones. Son of art in 2009 decided to turn his passion for photography from amateur to professional forming at the school "Officine Fotografiche" in Rome. … When Walter not glued to the computer screen, devoted all his energies to the world of photography. That world of visions from time to time He will try to freeze in a frame … [Official Website]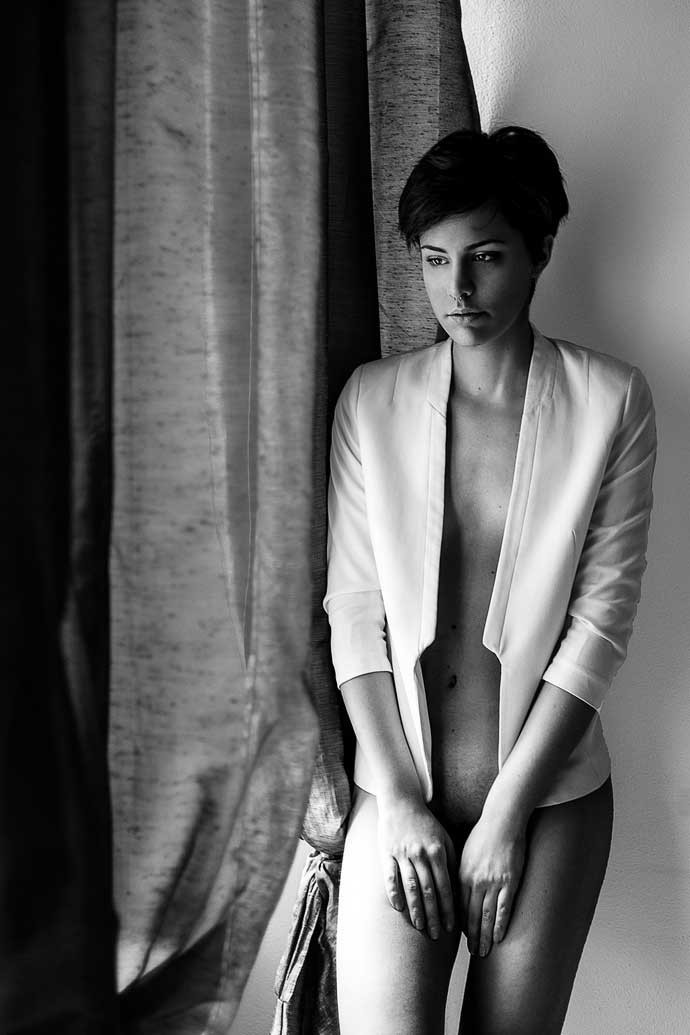 Editorial
GQ Italia, VOLO Magazine, NIF Magazine, Kock Magazine, Browz, ModelZ View, .Get Inspired! Magazine, En-Vie Fashion Magazine, FHM, Snap Matter, RHK Magazine, Better Magazine, Reykjavik Boulevard, Femme Exposure Magazine, Muze Magazine, ArtAbout.it, clickBlog.it, Anormalmag, Fine-Art Exhibition in Paris, London and Rome.
Legal Note: The photographer attest that have full authorization to give consent to the publication of these photos or project and have the authorization and permissions of third parties. Guarantees that you have all the necessary communications of property and you have obtained all the necessary authorizations for any property, buildings, architecture, structures or sculptures appearing in your photographs.