I'm going to skip the intro of

 

Who What and Where about me and get right to the Story. As a kid growing up on the beaches of California, skateboarding was the way to get around.
A few years ago, I decided to go to New York City and try my hand skateboarding around the city. Unfortunately, I quickly learned that I was now a Poseur.  My moves were all wrong and, quite honestly, I sucked!  In dismay, my longboard sat in the corner of my office while I thought back to my teen years and how nothing was sexier than girls skating on the strand in Hermosa Beach in just Bikinis.  Well, I think there is something sexier…
Approximately a year or so later, a mutual friend introduced me to Marissa Papen.  After meeting and talking to her, I knew she was the one to take this task of skateboarding through the streets of New York!  Marissa was practicing barefoot on the board, and she was killing it!  As I was watching her, I realized something was missing. She needed high heels!  I asked if she could skate in heels and she replied: "not sure, do you have a pair…" I did, and that's what made everything more than just images of a chick on a skateboard, now she's a woman in control!
The next day we set out to create some exciting art.  Our first stop was in the meatpacking district, next to a construction site.  She proceeded to take off her clothes and started skating, and even the construction workers were so shocked watching this beautiful woman skating down the street, they didn't even say one word!
With one down and many more locations to visit, our next stop was the Flatiron Building, then 33rd Street, just around the corner from Macy's, Time Square leaning on an NYPD van, Penn Station, and more. It was a typical crazy day as the streets were packed with New Yorkers going to work and tourists.  What was hysterical, were the looks on people's faces seeing a naked skateboarder shredding through traffic! Yes, all photographs were taken on the streets of New York City and no pigeons were harmed during the filming. [Official Website] [Model: Marisa Papen]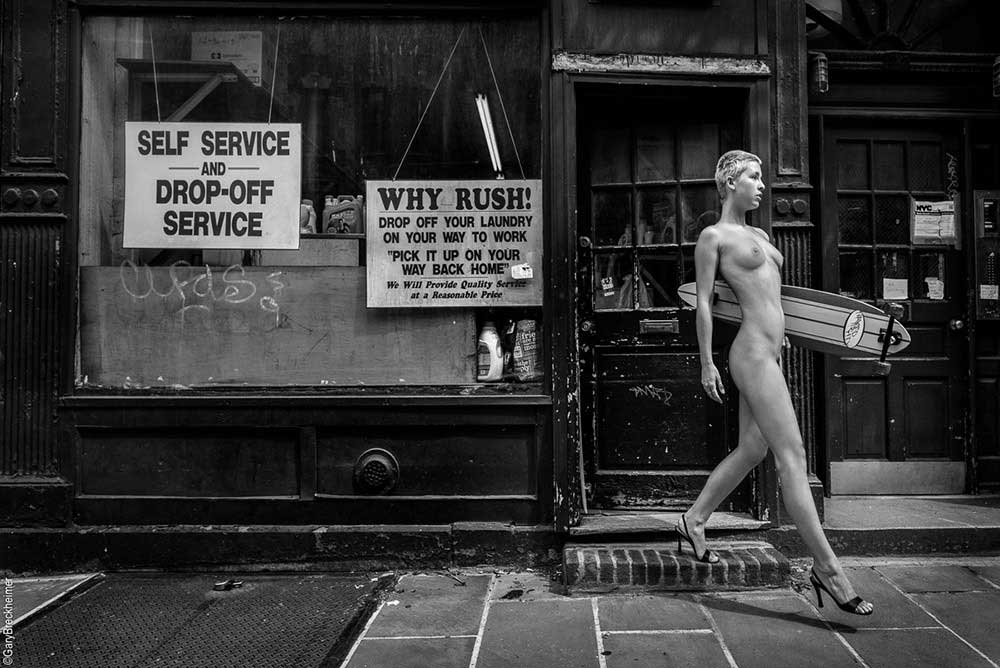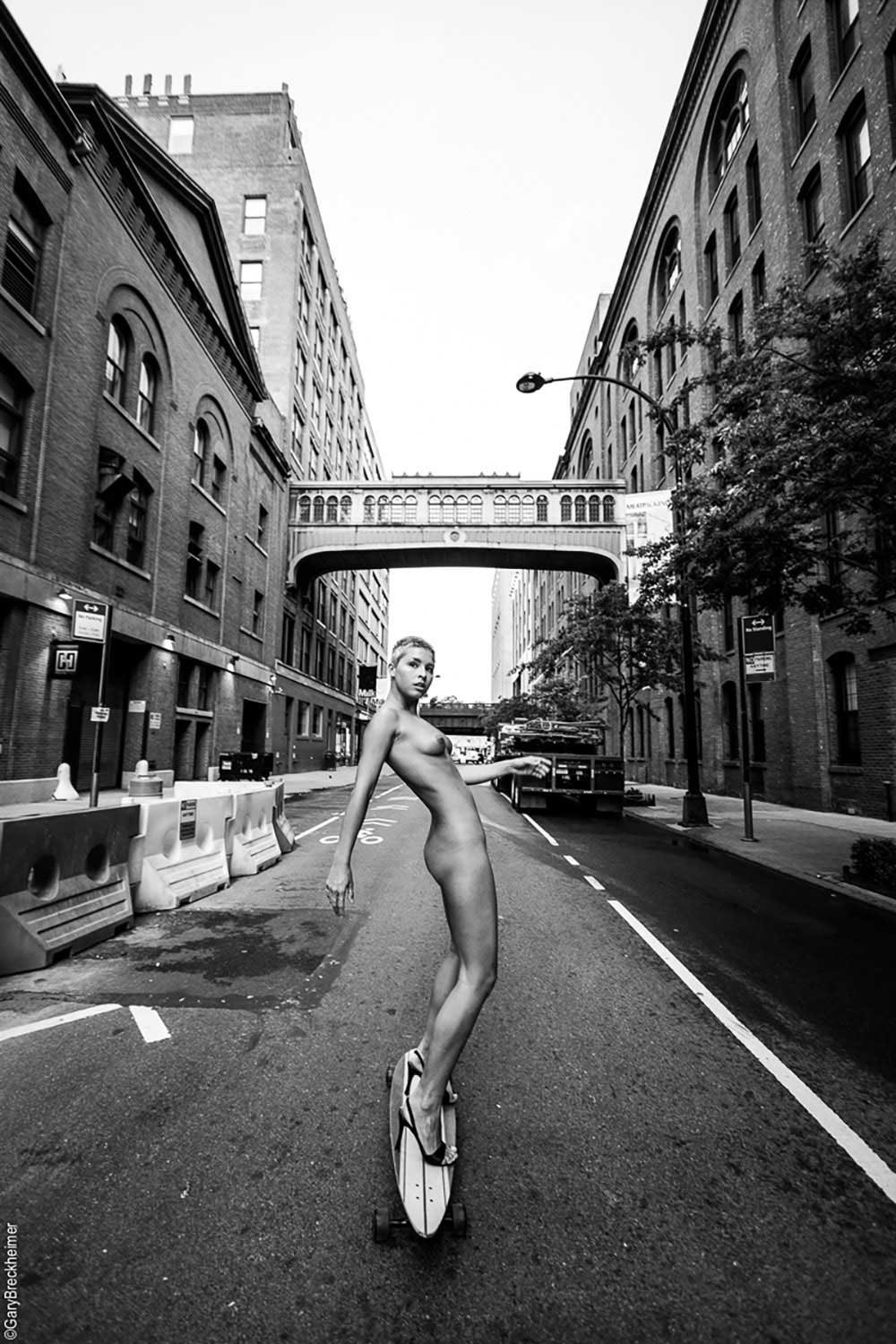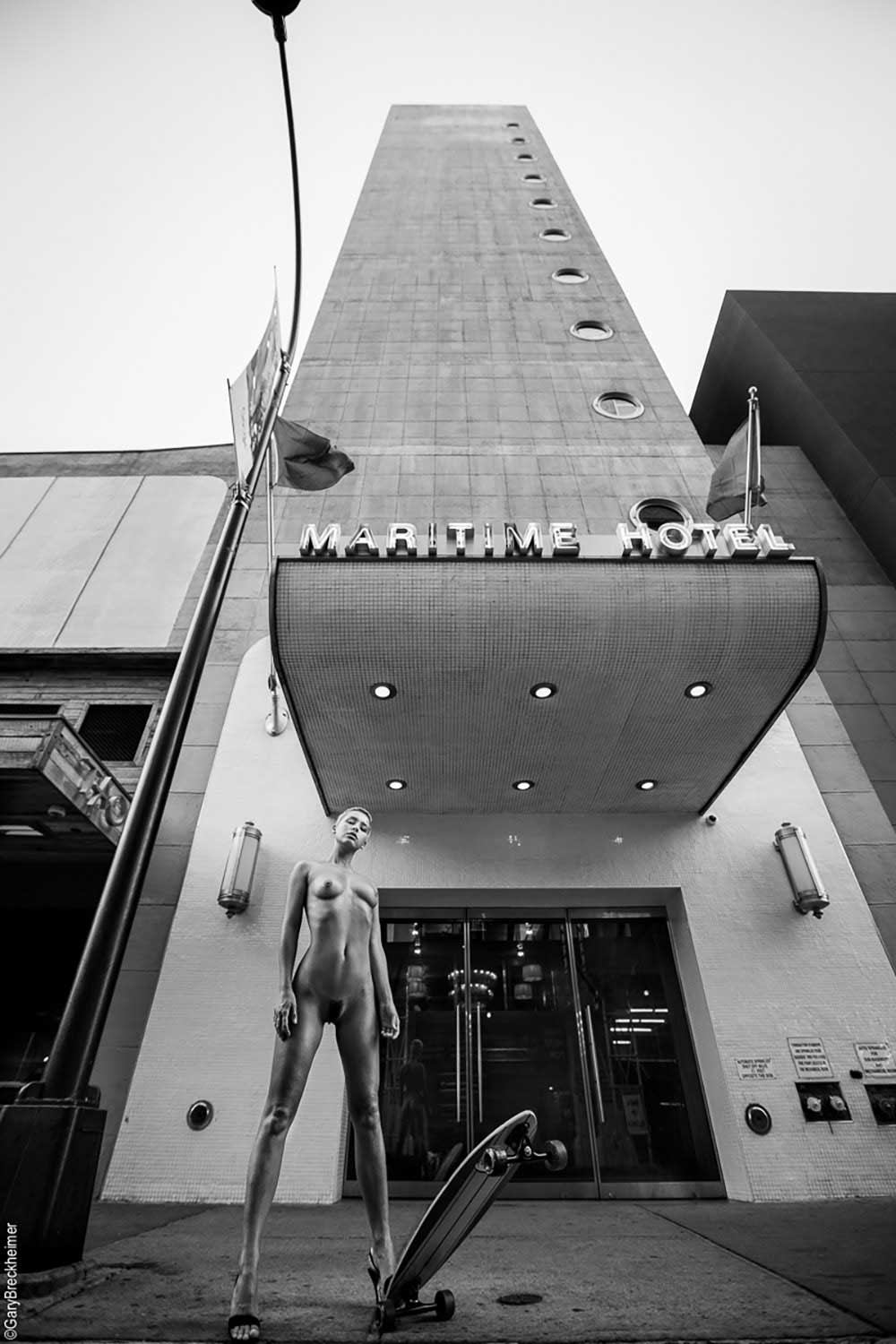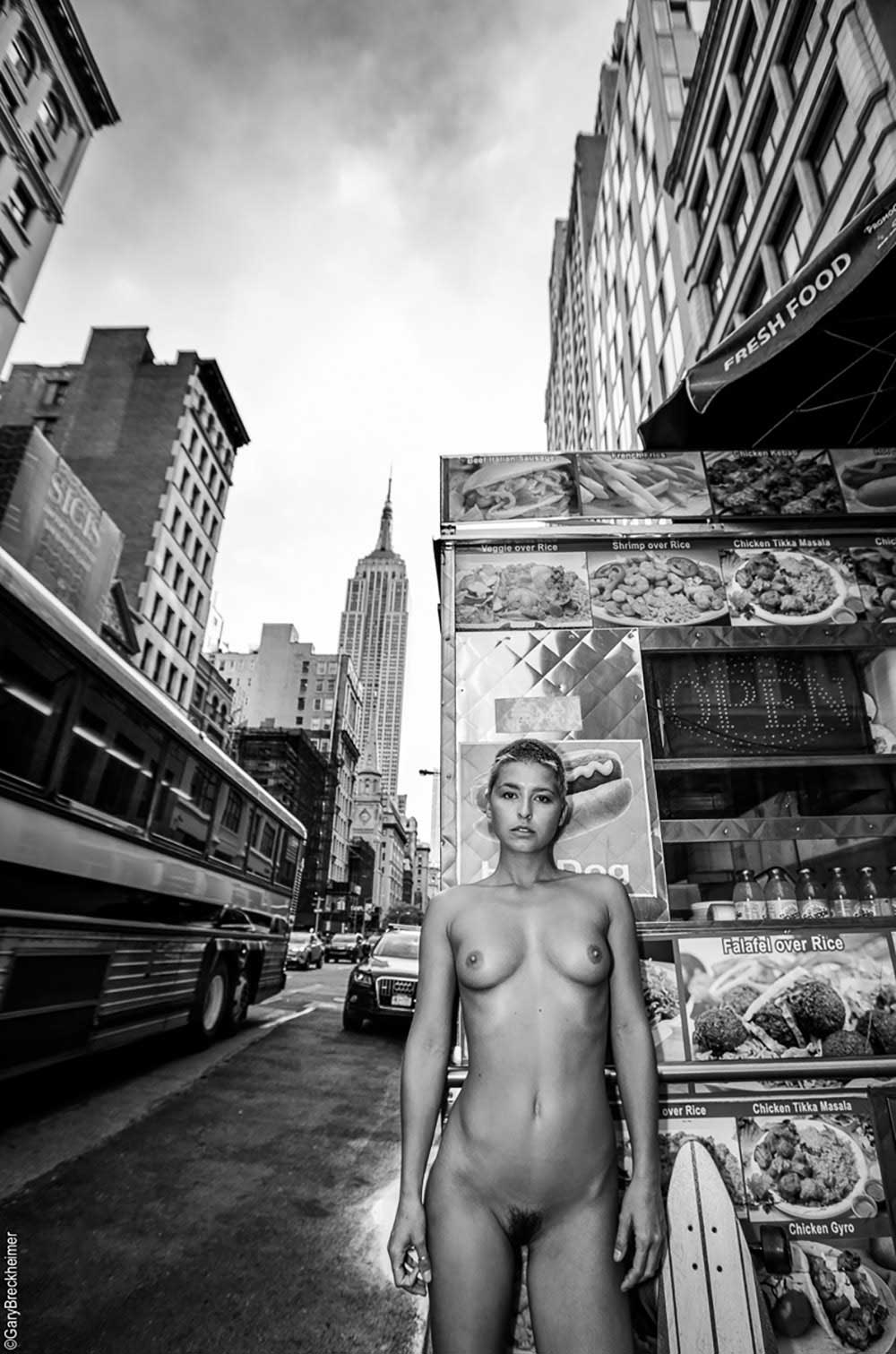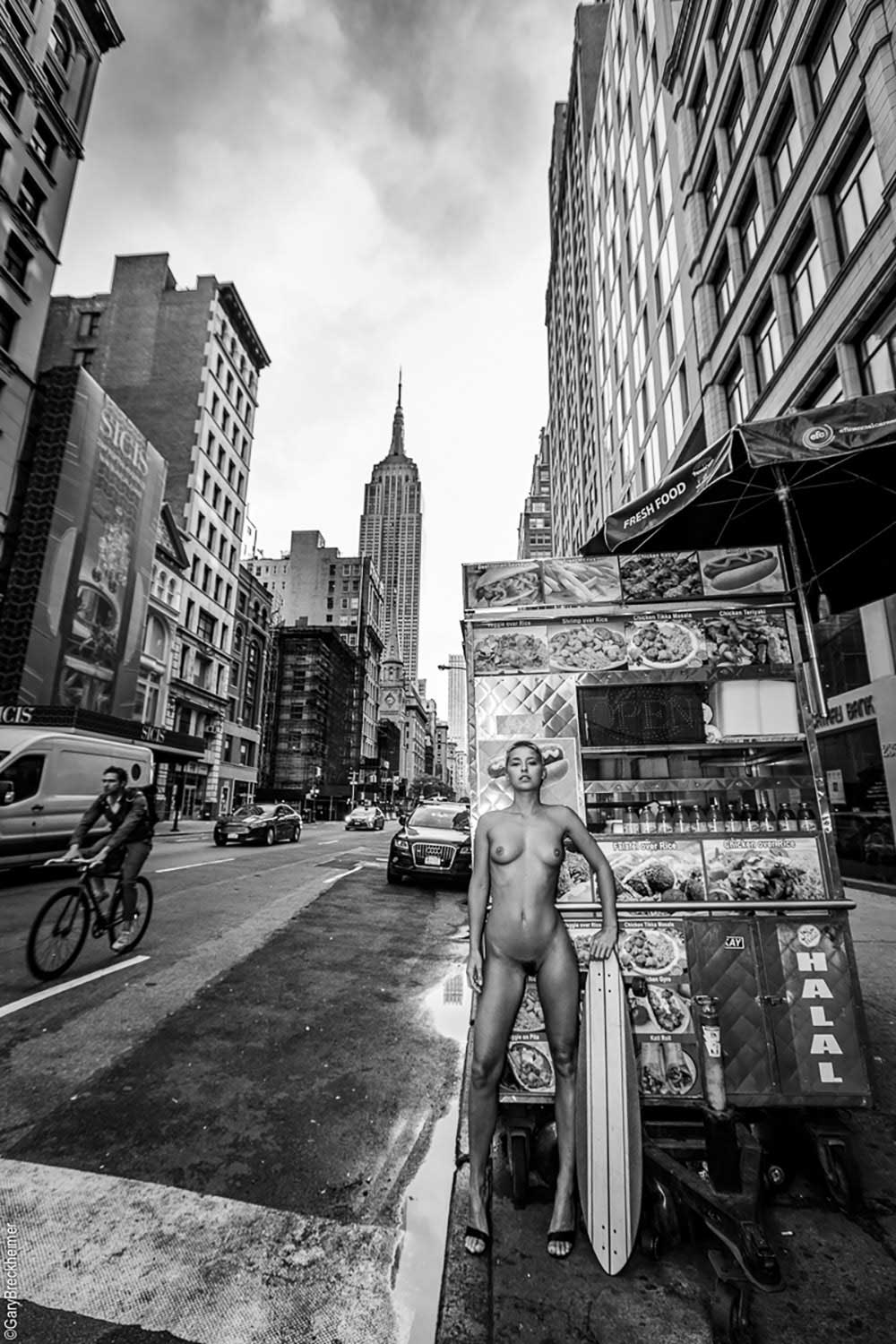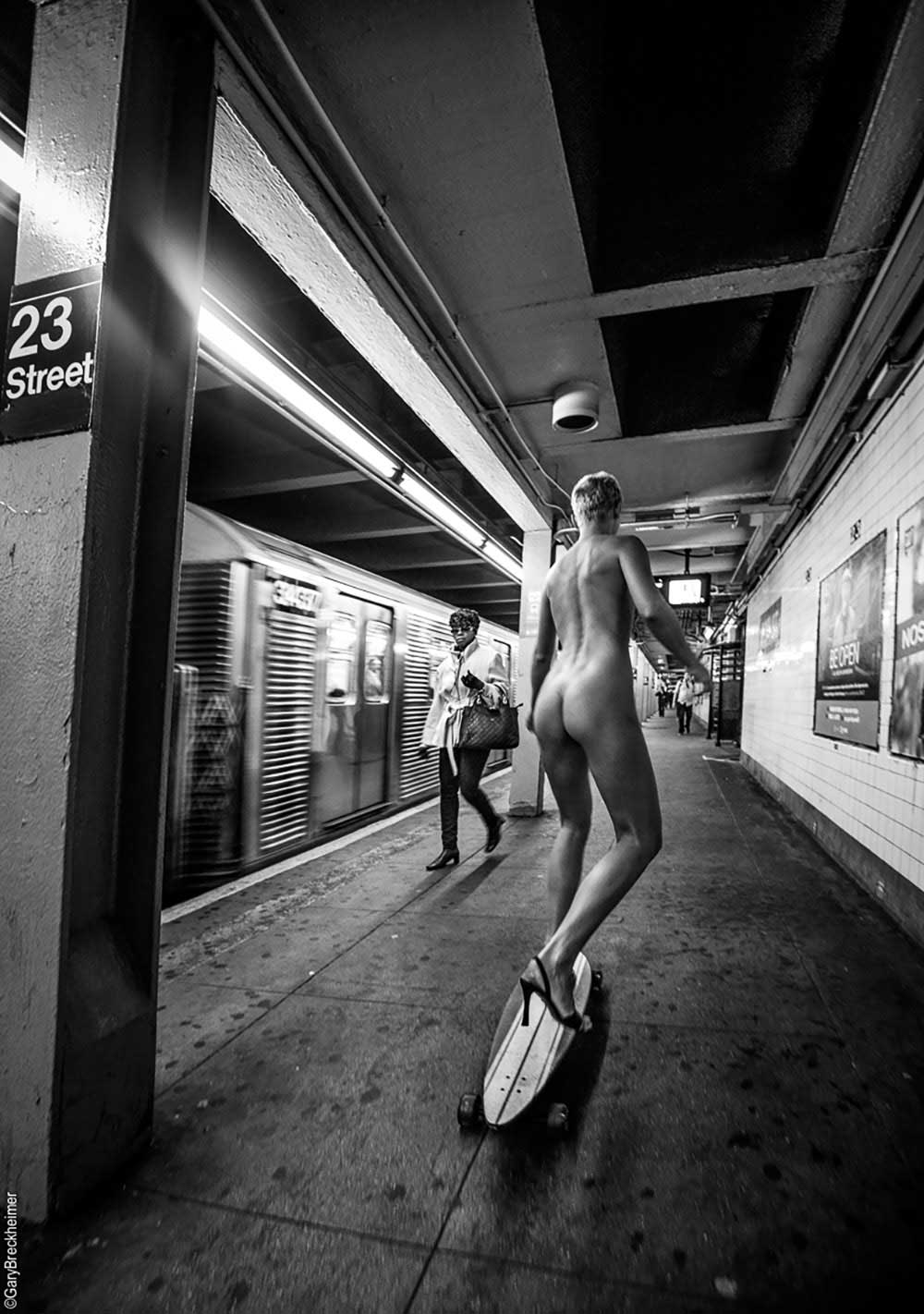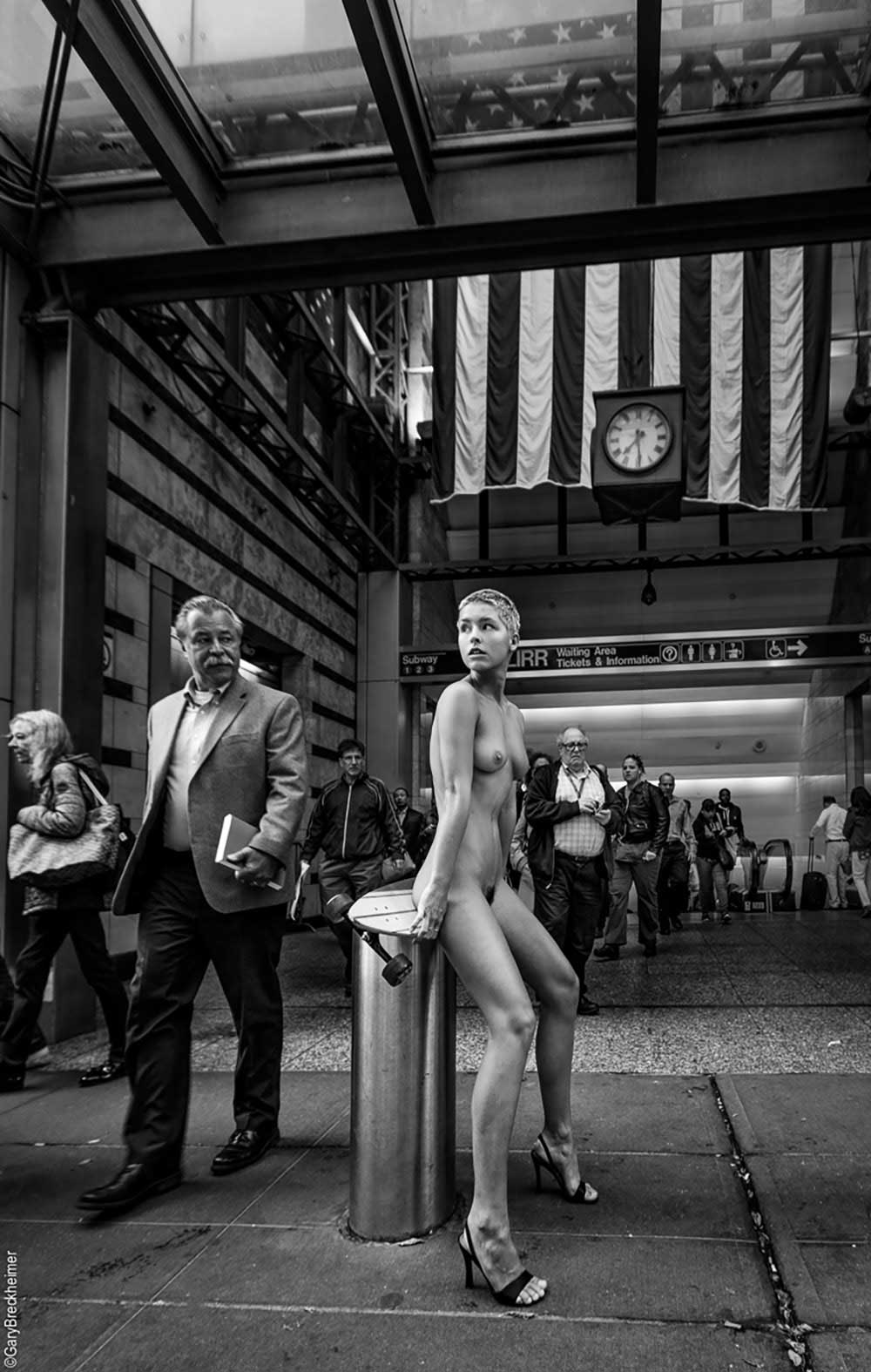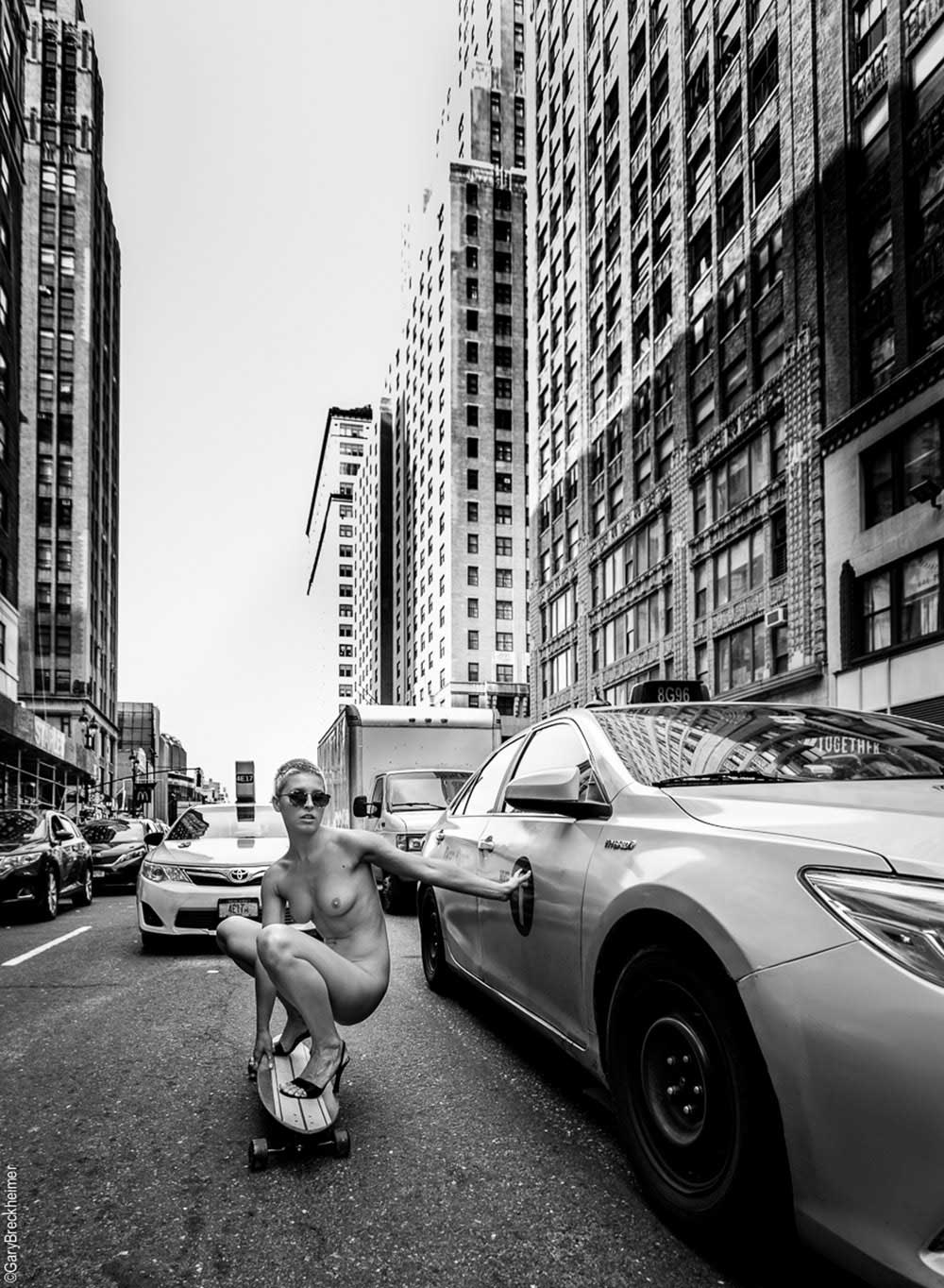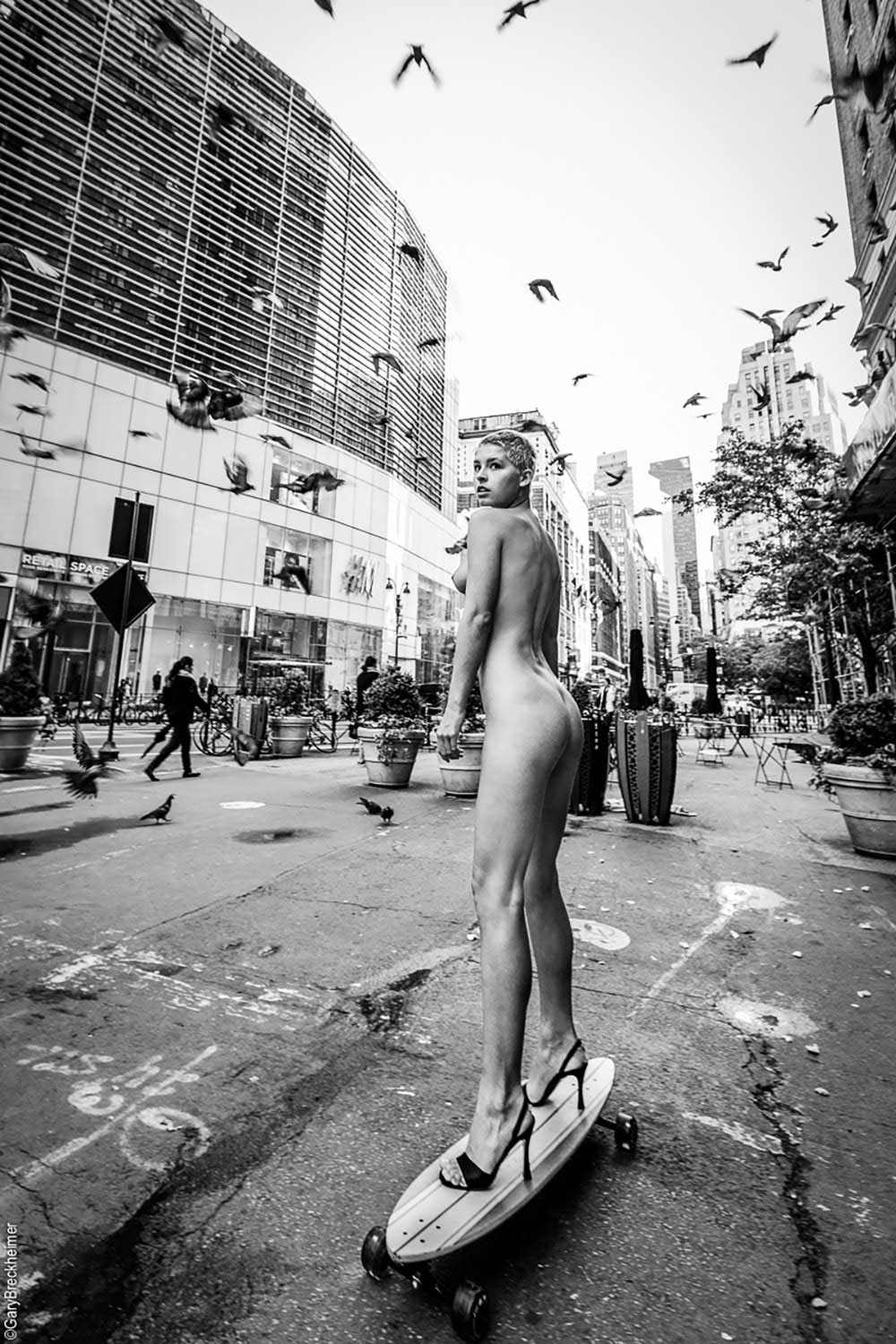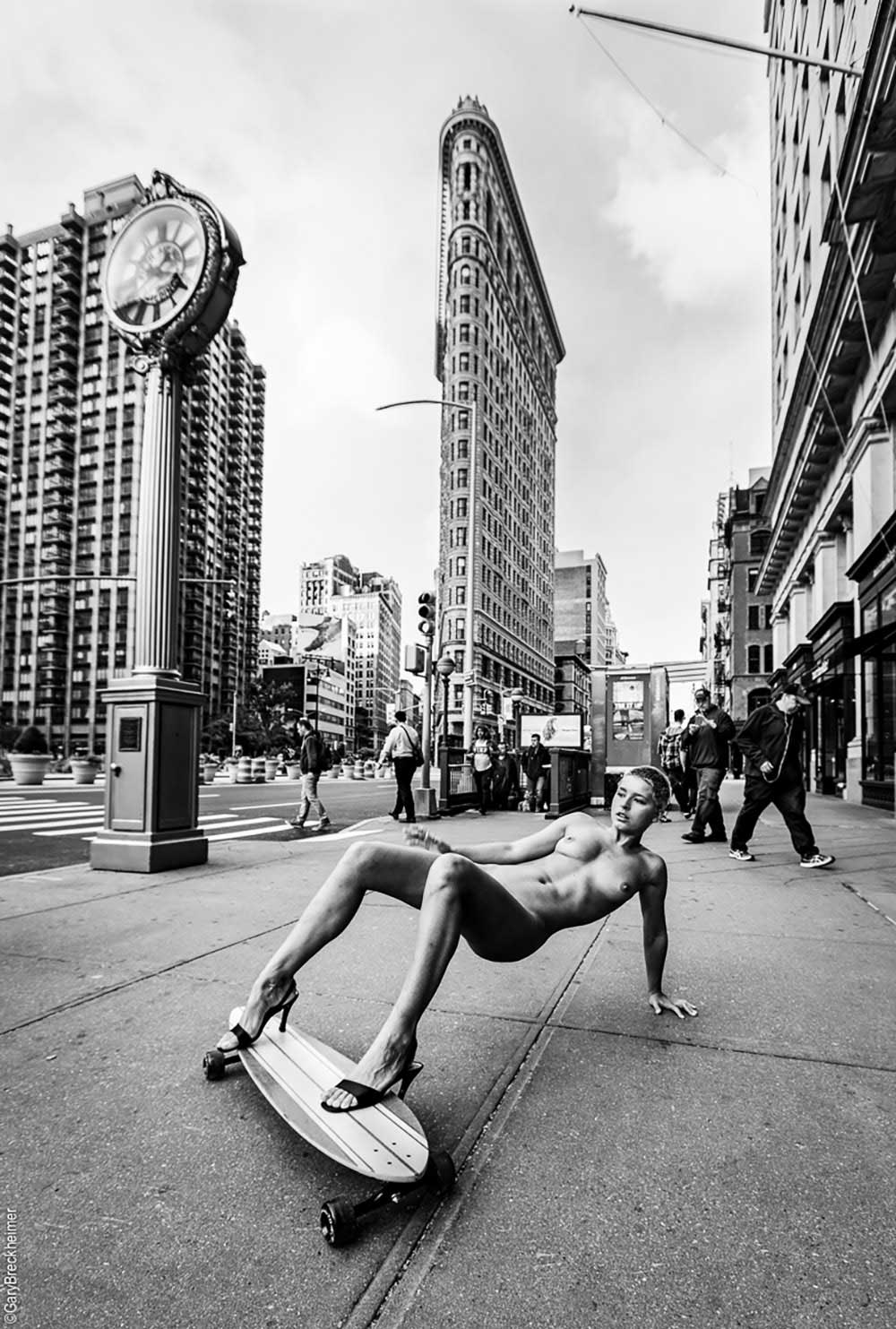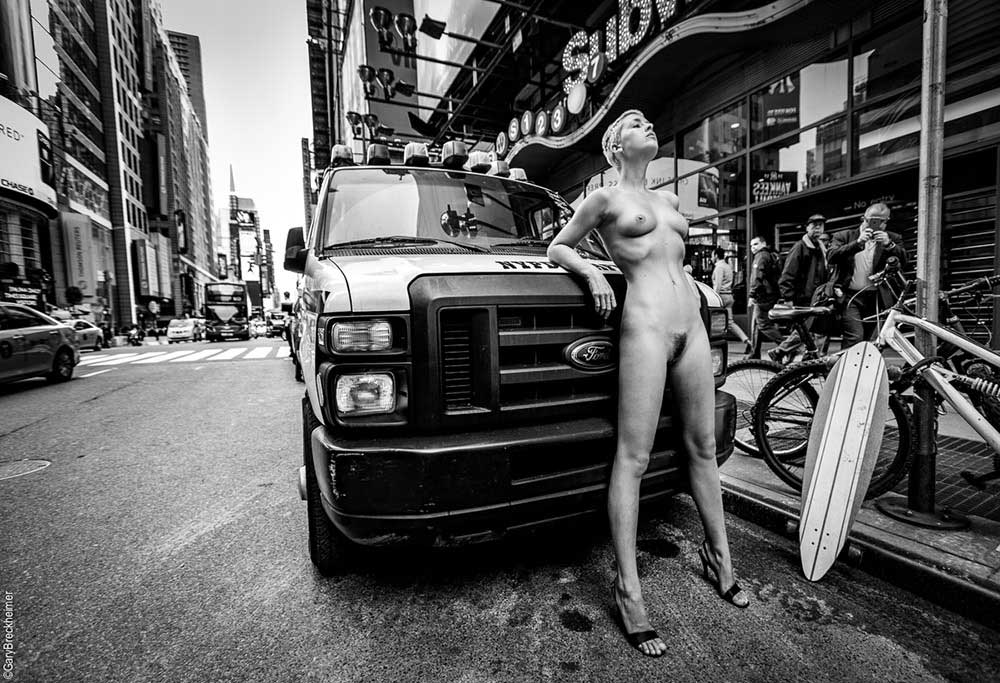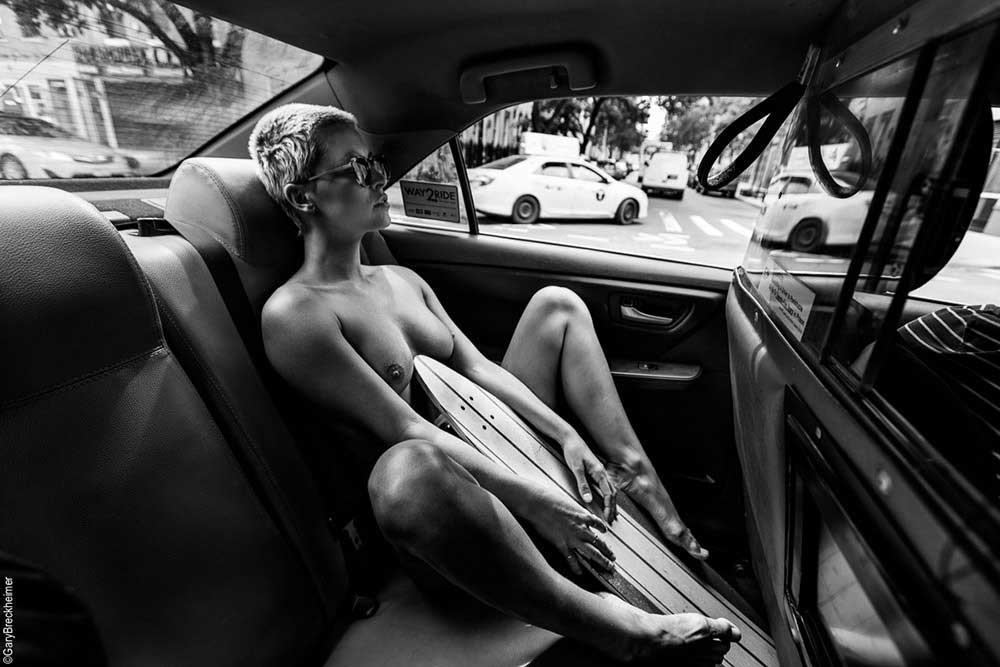 Legal Note: The photographer attest that have full authorization to give consent to the publication of these photos or project and have the authorization and permissions of third parties. Guarantees that you have all the necessary communications of property and you have obtained all the necessary authorizations for any property, buildings, architecture, structures or sculptures appearing in your photographs.