The Best Street Photographers published in Dodho Magazine. The great stories by Sam Golanski, Lilyan Aloma, Roman Kruglov, Francisco Arteaga and Joseph Atwere.
Billscapes by Lilyan Aloma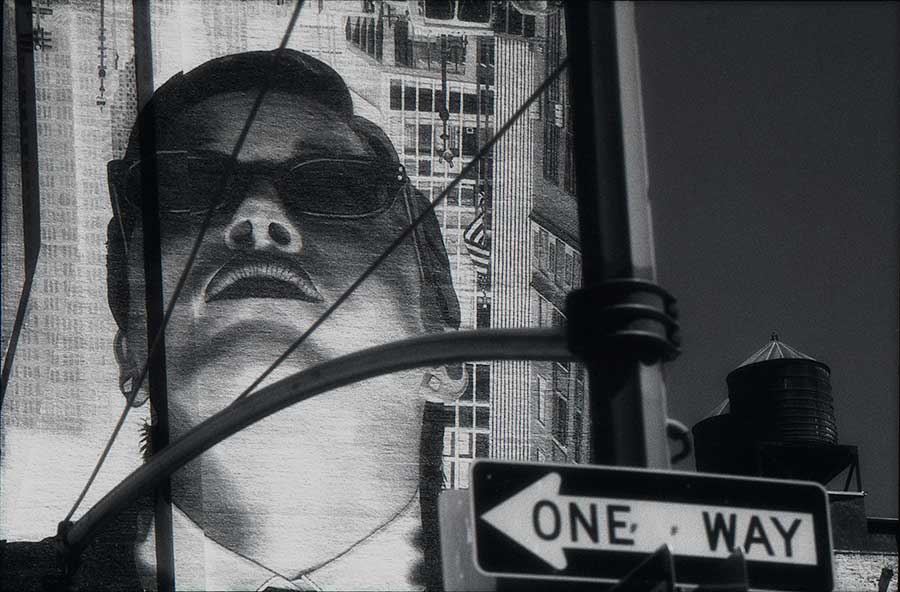 I began exploring the streets of Manhattan with my camera at the end of 2001. Manhattan, a place where styles intersect, decades collide and cultures converge as the numbers of buildings in our borough explode.  And to further intensify the complexity of this landscape there were media driven messages at the turn of every corner. As billboards imposed their presence upon our city I recognized their power to alter our visual frame of reference as they collided with our daily lives.
While walking down Broadway in the 20's, I had the sense that I was being observed. From behind me the face of a woman peered out. She had been imprisoned in brick and iron by a Gap ad. I suppose another point of view could have been that the buildings had created a perfect frame for her face. The comedy of this moment tickled my imagination and billboards became a fascination. Icons of commercial culture elevated to god-like status. Giant Eyes looking down from above, faces and torsos of enormous proportion intercepting brick, glass and steel. They play with our perception and they play with our minds. More…..
I genuinely believe photography to be at it's most potent when underscored by truth. To contrive is to control, and frankly I'm more interested in observation than direction. Riding the ebb and flow of Sydney's streets, approaching the next corner afresh, never quite knowing what may present itself in the adjoining street. That's the random beauty of street photography. Control has to be a stultifying, creative break. The magic, emotion charged moments are in my experience invariably captured us.
Andrew Stark (Street Photographer)
Intersections by Roman Kruglov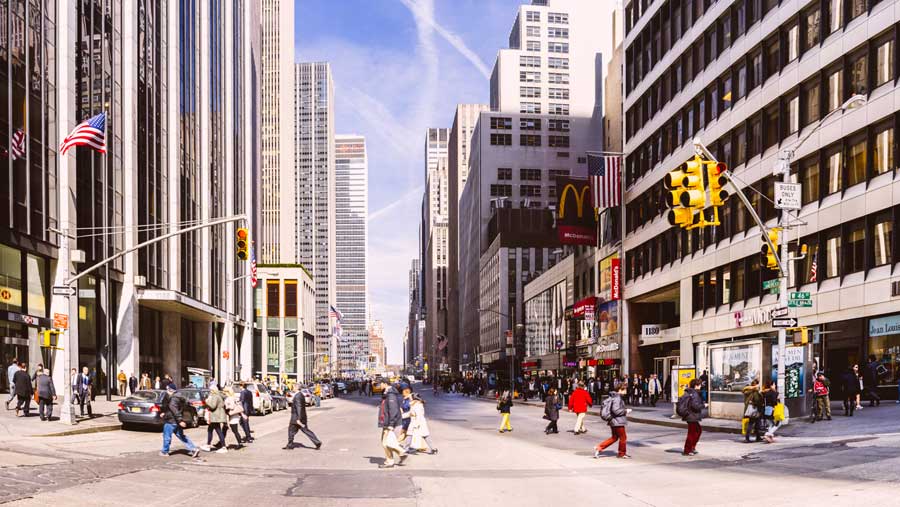 What is it that attracts me to intersections, it is the story or actually multiple stories happening at once. What is the person thinking where are the going? Some people have a happy face, some a thinking face and everyone is just going about their lives not thinking about each other. Well may be they do for the brief second when they cross, who is to tell? You have second to cross that intersection and in that time frame so many things happen so many lives are going by it is fascinating. People walking through Intersection is like blood flowing through your body, it has to happen or you die and without people there is no city. More….
Francisco Arteaga, Street photographer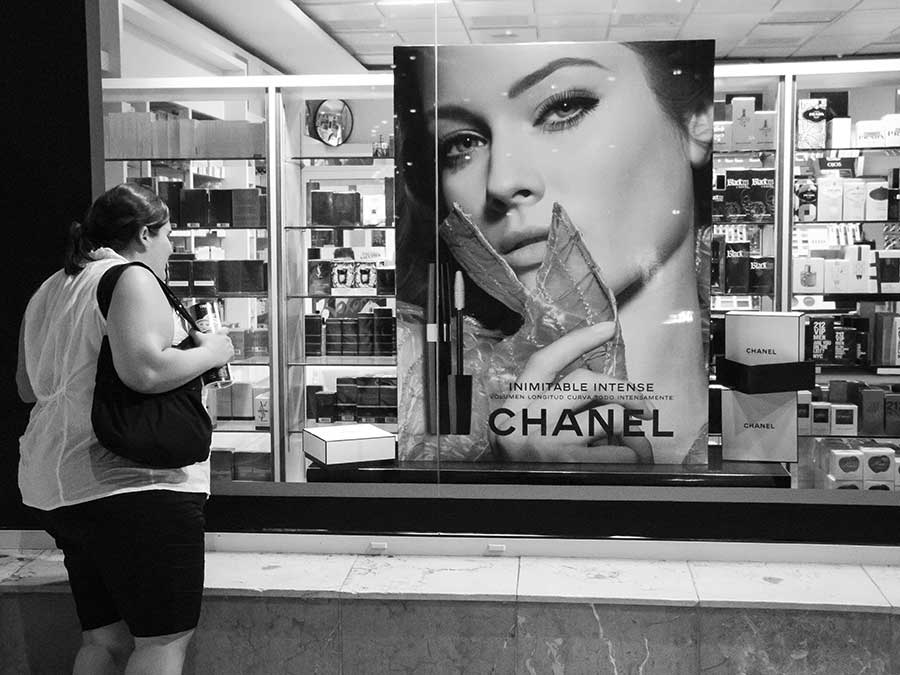 I always felt attracted by photography since I was a teenager, but it was 8 years ago when I've got really trapped into it. I have always been a self-taught person, studying and reading any time I have the chance about photography in all its branches; I usually work with a Nikon V1 and the FT1 adapter, which allows me to use all kind of lenses. It is a very discrete and small camera that nobody usually notices it is there when shooting. I realized about this when I started the first time capturing street moments with my DSLR, this one was very intimidating and hard intrusive, so I quitted shooting with it. Shooting out in the streets became my aim since I got deeply obsessed with this discipline.
Streets are the places where all kind of souls surrounds us. Strangers become part of you once you've clicked, they let you know them, get into them and see what lies behind them. I look for body language, facial characteristics, particular expressions, trying to search the story that defines them. More….
Street photography by Joseph Atwere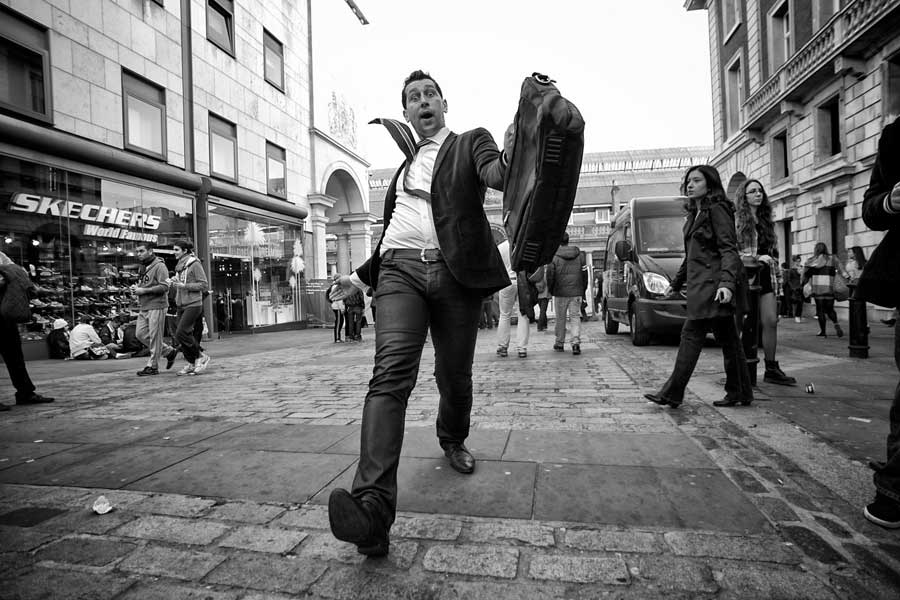 My interest in still photography began in 2007. I bought my first camera which was a Canon 350D whilst on vacation in the US. I had quite a steep learning curve and spent many hours trying to get my head round the basics such as learning about f-stops etc.  During this time I tried all types of photography with varying degrees of success. I discovered street photography by chance whilst doing some online research.  I now take shots of people around London on a daily basis. What I look out  for when I shoot on the streets are strange weird and unconventional people. If you stay out on the streets for long enough you are bound to find them.
When I walk  around London I scan crowded places and look for people who stand out. The adrenaline rush you get when you shoot on the streets in my opinion is immense. There is always a fear element when you put a camera in a strangers face. But also excitement when you strike lucky and get that shot. At times I have found this irrational fear to be all in my own mind and all part of the process. More….
Stranger Than Fiction by Sam Golanski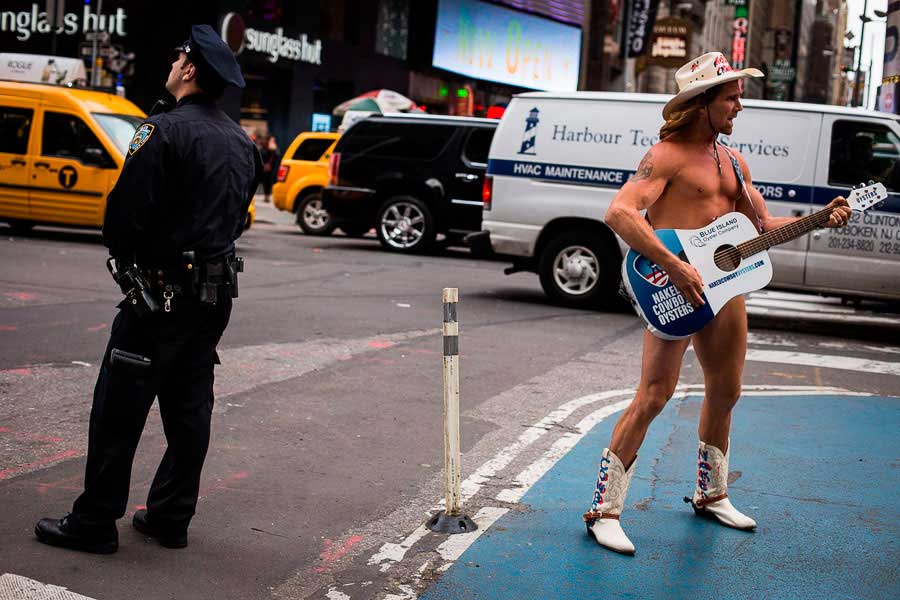 New York is vibrant, crowdy and the most of all unpredictable. I spent six weeks last year on the streets of NYC trying to define life and people of this great place. Among human traffic and streams of yellow cabs you can come across certain moments where all this perception about big city is almost not important to point your camera at.
When you walk into completely new environment, as I was, almost everything is interesting. From photos of shoppers at 5th Ave and street vendors to suited up workers having lunch I had to make my judgment right and be happy with the results. Hard work and hard choices to be made. After shooting probably hundreds of photos a day I managed to get into some kind of agreement with my self that its not about quantity but the quality of shots you take. Less is more and camera frame has its limitations. Soon after first week passed and gone I realised that I prefer single maybe two persons and the object in my photos from NYC. Results started showing of some conclusions to put together as a project. Is so good not to expect anything when you doing street photography. More……