The Best European Photographers published in Dodho Magazine.
The great stories by Laurent Baheux, Julia Fullerton-Batten, Julia Anna Gospodarou, Marcello Bonfanti, Marta Kochanek, Zuzu Valla, Jan Møller Hansen, Tine Poppe, Matilde Pernille, Claudio Rasano, Antigone Kourakou, Justine Tjallinks, Dasha Matrosova, Elizabeth Koning, Alicia Moneva, Erberto Zani, Lorenzo Moscia, Guillaume d´Hubert, Matilda Temperley, Deborah Roffel, Olivier Valsecchi, Nenad Saljic, Mira Nedyalkova, Dagmar Van Weeghel, Alva Bernadine
In Service by Julia Fullerton-Batten (Germany)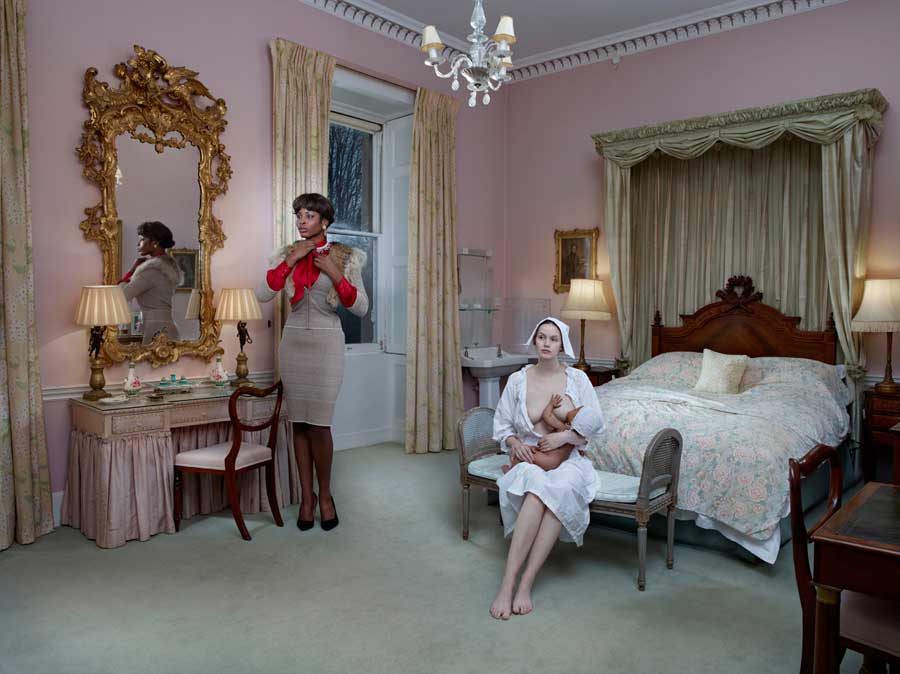 "In Service" concentrates on amoral episodes that took place in some of the stately homes of Britain during the Edwardian era. I was fortunate to find three stately homes in the south of England that provided eminently suitable backdrops for shooting the series. Built in the 18th Century their interior decorations closely resemble those found in grand houses in the Edwardian era. I dressed the servants in authentic Edwardian era style clothing. To heighten the class difference I went for a contrast in fashion styles and dressed some of the female employers in clothing designed by Alexander McQueen and Chanel. More…..
Architectural photography of Julia Anna Gospodarou ( Greece)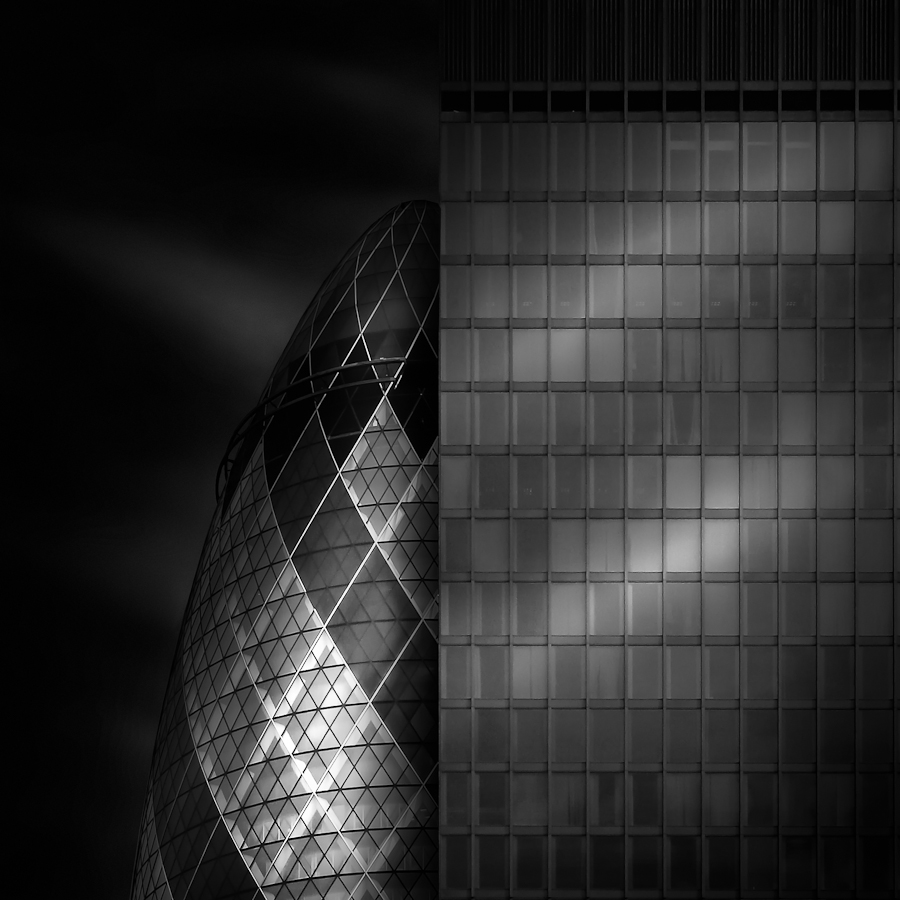 Architect and International Award-Winning B&W Fine Art Photographer, Julia lives in Athens and has a passion for both architecture and photography, doing them with the same dedication and joy. Interested in photography from a very young age, she is used to think in images and considers them even more important than words. More….
Ebola Survivors by Marcello Bonfanti ( Italy)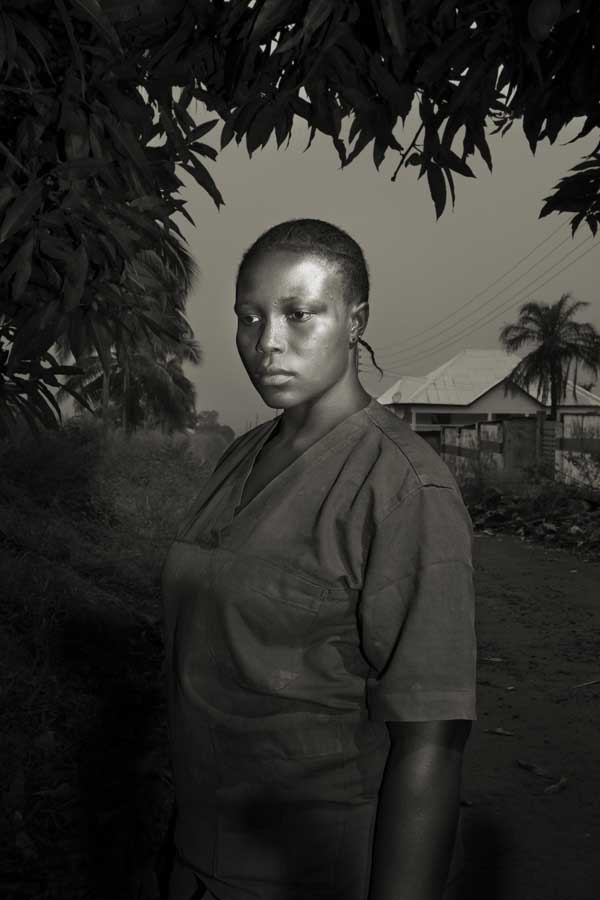 The widest ebola epidemic ever recorded heavely stroke Sierra Leone with some 23.000 infection and over 9.000 deaths.That required the brave and complex intervention of international ngos in the attempt to fight the virus, confine the epidemic and avoid the spread towards the rest of the world. More….
Cognitive Bodies Fine Art Photography series By Marta Kochanek ( England)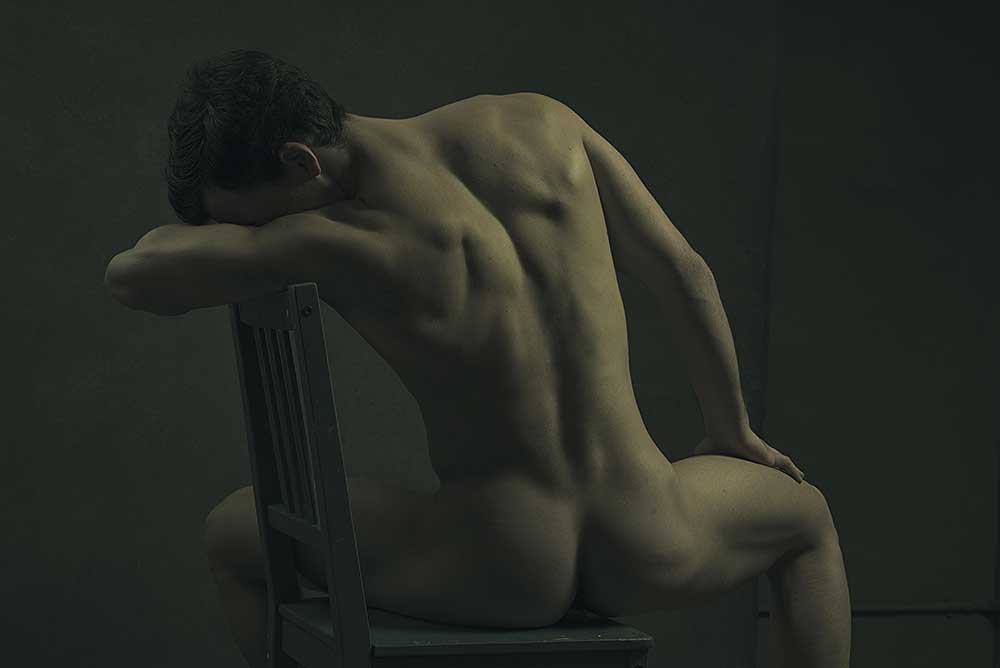 The aim of the project was to capture a very sensual collaboration of the human's body and extreme emotions that expresses both the physical and spiritual harmony.It was to immortalise the beauty of shape, the purity of art and the uniqueness of existence. Photographer's job was to emotionally connect with the sitters to be able to recognise and understand what feelings each individual person and its connection to the body can express. More….
In the bath by Zuzu Valla (England)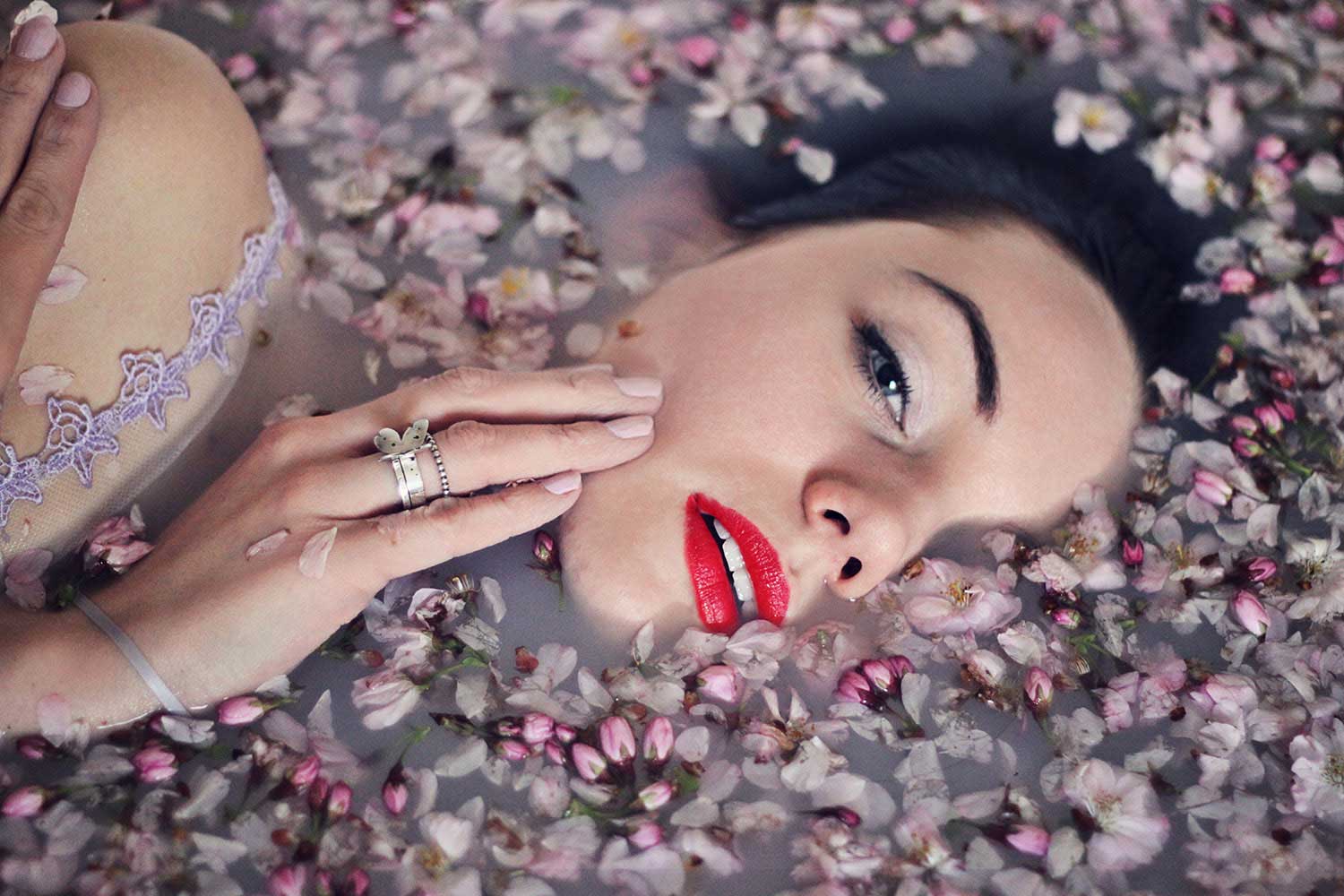 The series "In the Bath" came into my mind one day when was walking home from town, feeling weary of life and the weather.It was one of those occasional days when l fall deep down into a melancholy mood, and everything feels cloudy and sad. All l wanted was a nice hot bath, with lavender oil, and l started breathing deeply, trying to imagine that beautiful smell and give a little relief to my spirit. More….
The Langtang Survivors by Jan Møller Hansen (Denmark)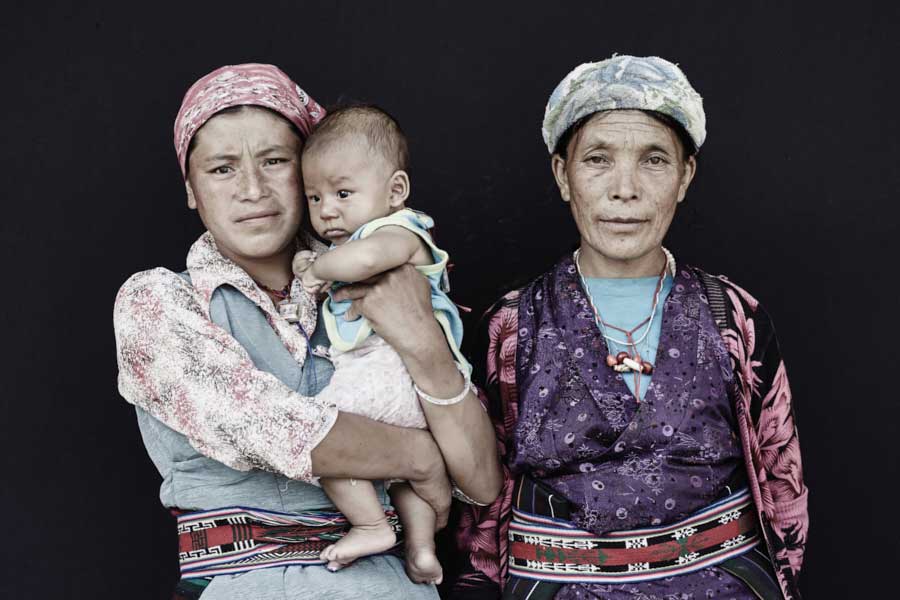 Hundred disappeared when entire villages and homes in Langtang were wiped out when landslides, avalanches and icefalls caused by the two earth quakes that hit Nepal on 25. April and 12. May 2015.This is a collection of portraits of the Langtang survivors. The portraits were taken while the survivors were living in temporary tents in the capital Kathmandu. More….
No man´s land by Tine Poppe ( Norway)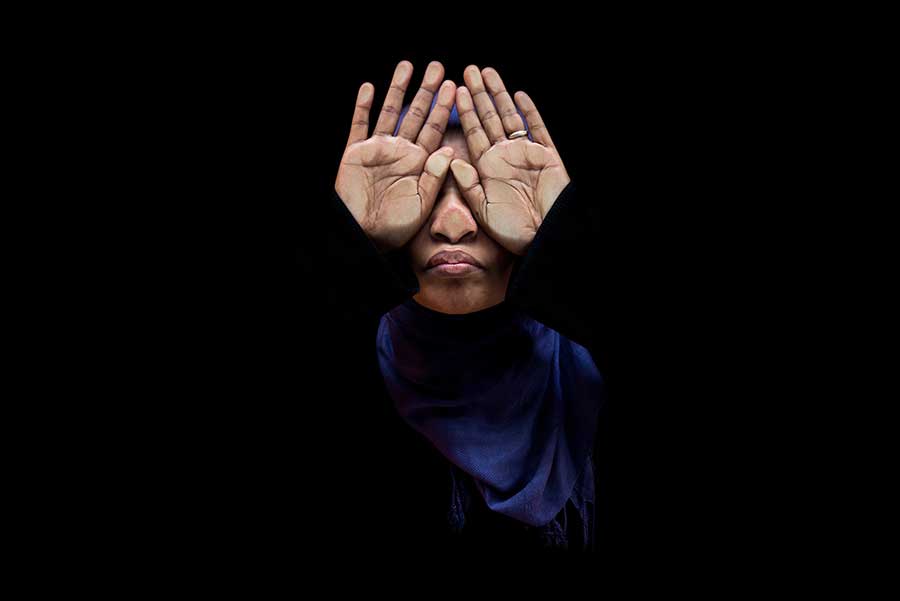 Around 3000 rejected and "non-returnable" asylum seekers live in Norwegian asylum reception centers. They remain in an indefinite limbo situation for several years, without permission to work, no right to essential medical care and no possibility to leave for another country. More….
Fake by Matilde Pernille ( Norway)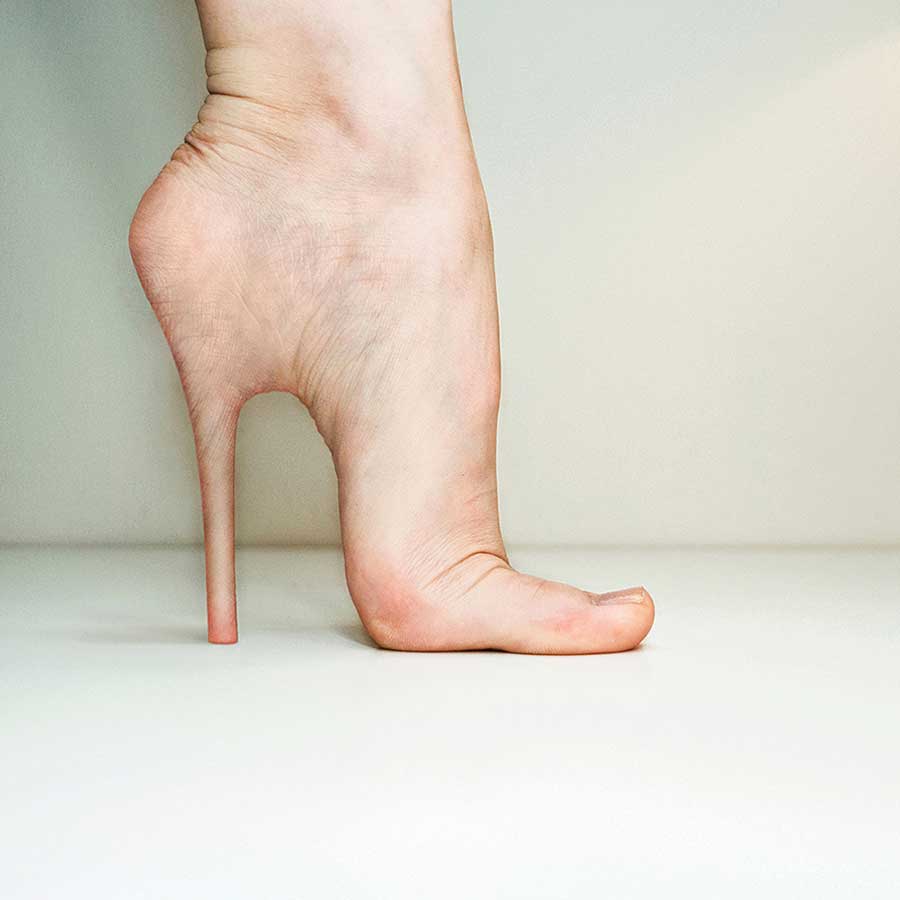 I started photographing when I was 11 and my dad bought a compact camera for the family.The next ten years I photographed myself and my friends growing into adults. When I turned 16 I got my first DSLR and started taking more professional portraits too. This led the way to more abstract photography, but I never stopped documenting my life. I almost feel nauseous by the thought of not bringing my camera on trips or when hanging with friends and family. Don't quite know if that's a good thing… More….
Similar looking we refuse to cooperate by Claudio Rasano ( Switzerland)
Portrait series photographed outdoors, in daylight, posed in front of a plain white paper background. Uniforms are compulsory in all state schools and in most private schools in South Africa. As a result, it is not unusual to see parents wondering around the school yard at collection time, dazed and confused, trying to pinpoint their little one among all the other similar-looking first graders. More….
The shadow of things by Antigone Kourakou (Greece)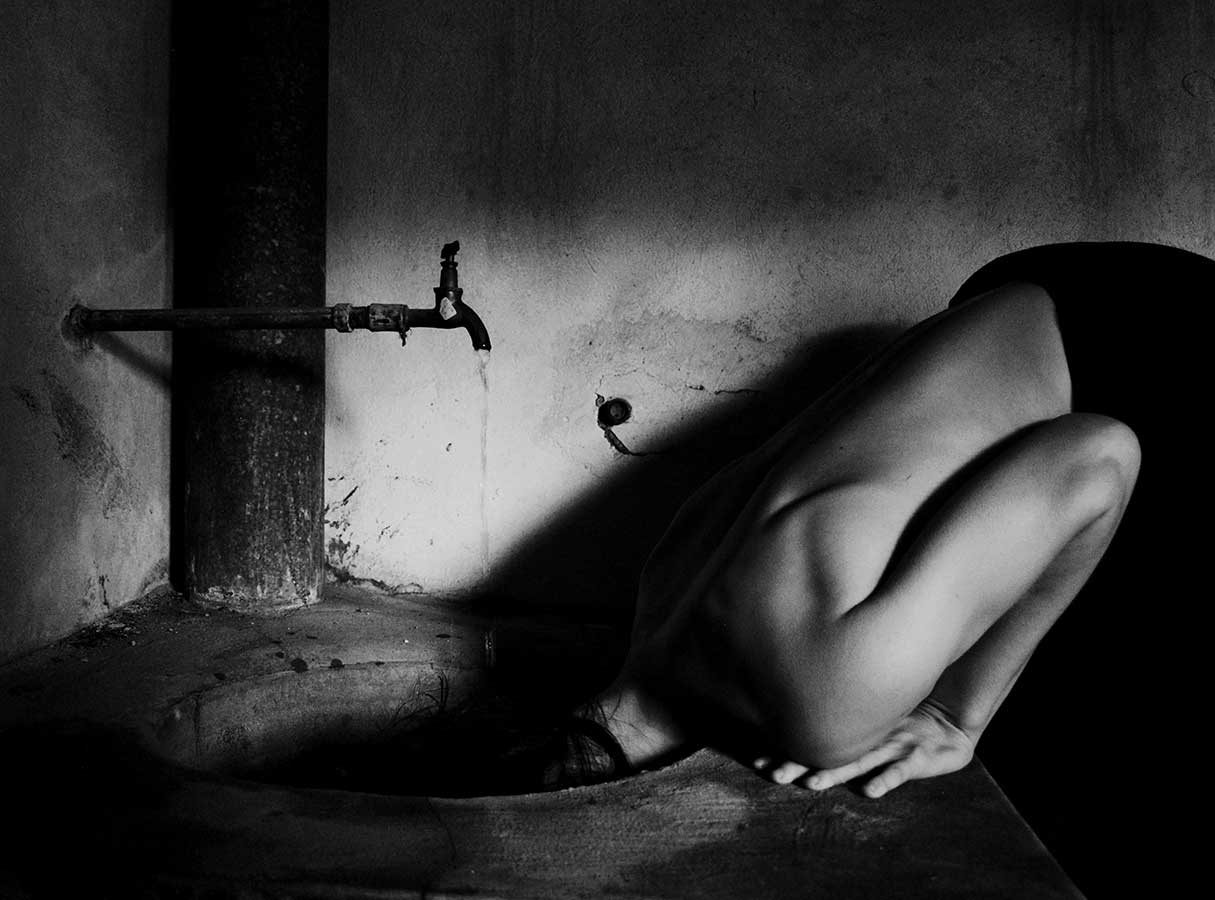 Looking at Antigone Kourakou´s photographs, one fully perceives the suggestive range of photographic abstraction. Although there is scarce visual information that connects the pictures with the real scenes, the situations, and the events they were born out of, the photographs imperatively call for our interpretation. They expect us to bring the ghosts back to reality, to rationalize the impossibilities they depict. The challenge is unrelenting, recurring and invariably leading to a dead end. And it is exactly this inability to explain them which lends them the poetic dimension that marks Kourakou´s work. More….
I think, really, you're sucked into photography when you first start doing it because it's a very easy medium to do. Most cameras are pretty good and you'll get an image which is coherent and looks like images you have seen pretty much straight away. It's not like learning something like sculpture or painting where you have to learn a discipline beforehand. You pick it up and it's there, it's easy.
– Nick Knight – 
Nude by Justine Tjallinks ( Holland)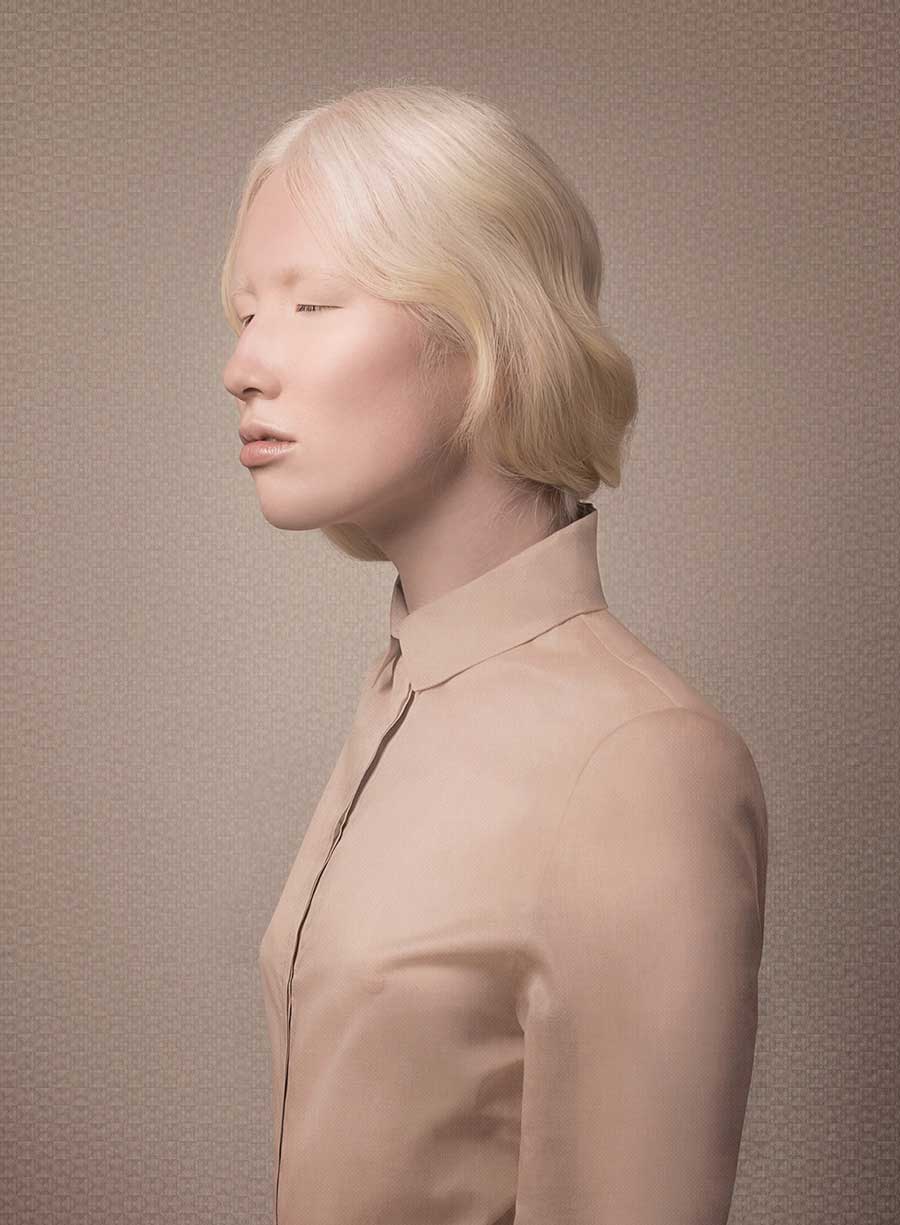 She finds herself navigating a world that is full of challenges and prejudice to overcome. Living with albinism not only means an absence of pigmentation in the skin and hair, but also impairment in vision. Not allowing herself to be dispirited she goes about her business like any other, propelled forward by inner strength. More….
Sounds of nature by Dasha Matrosova ( Russia)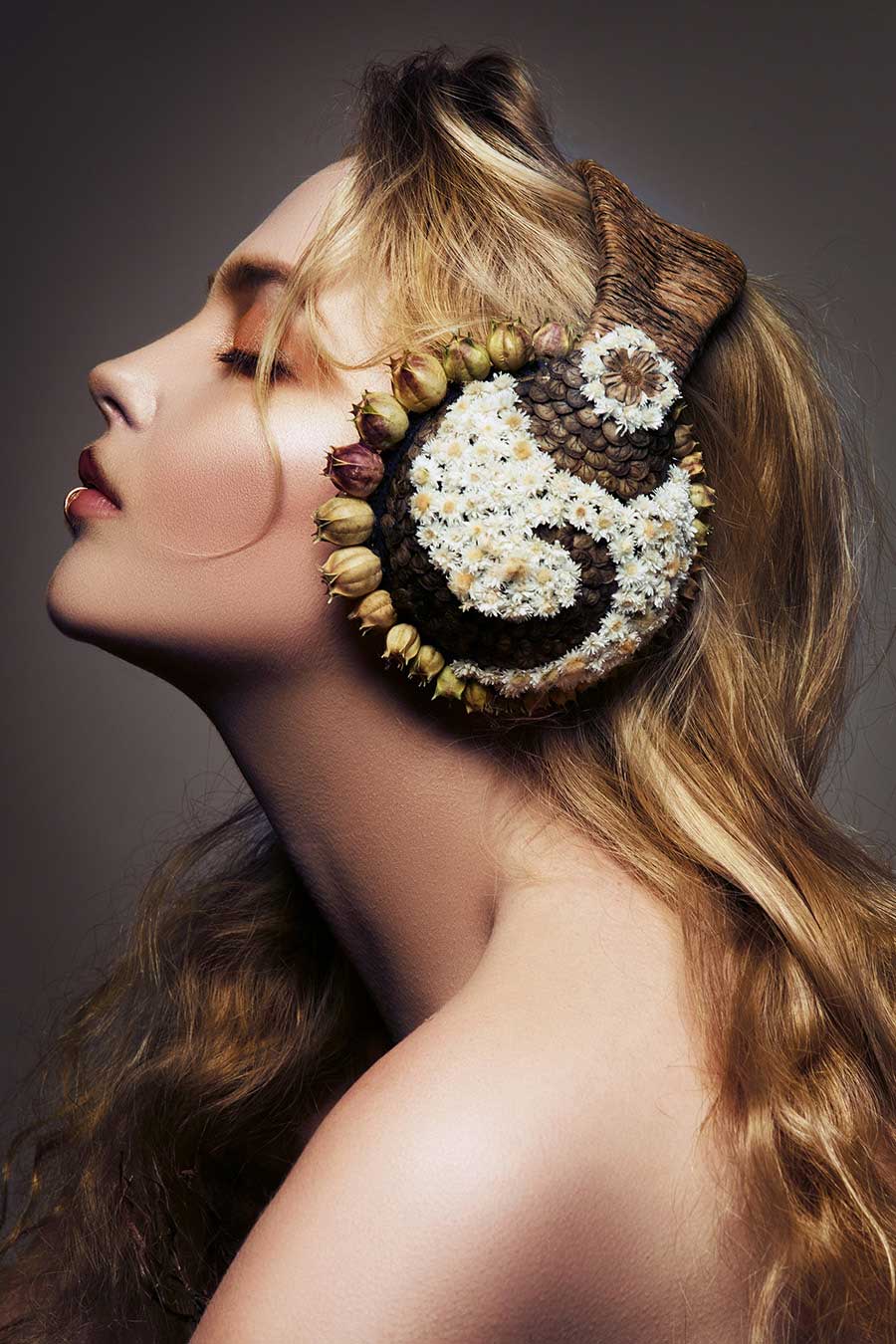 This photo shoot wasn't created by chance. There were many reasons for it and environmental issues were chief among them. Unfortunately, the environment of our planet has seen better times. Each year they build more and more skyscrapers and cover the roads with asphalt while destroying the trees and nature in general. More….
Africa by Laurent Baheux (France)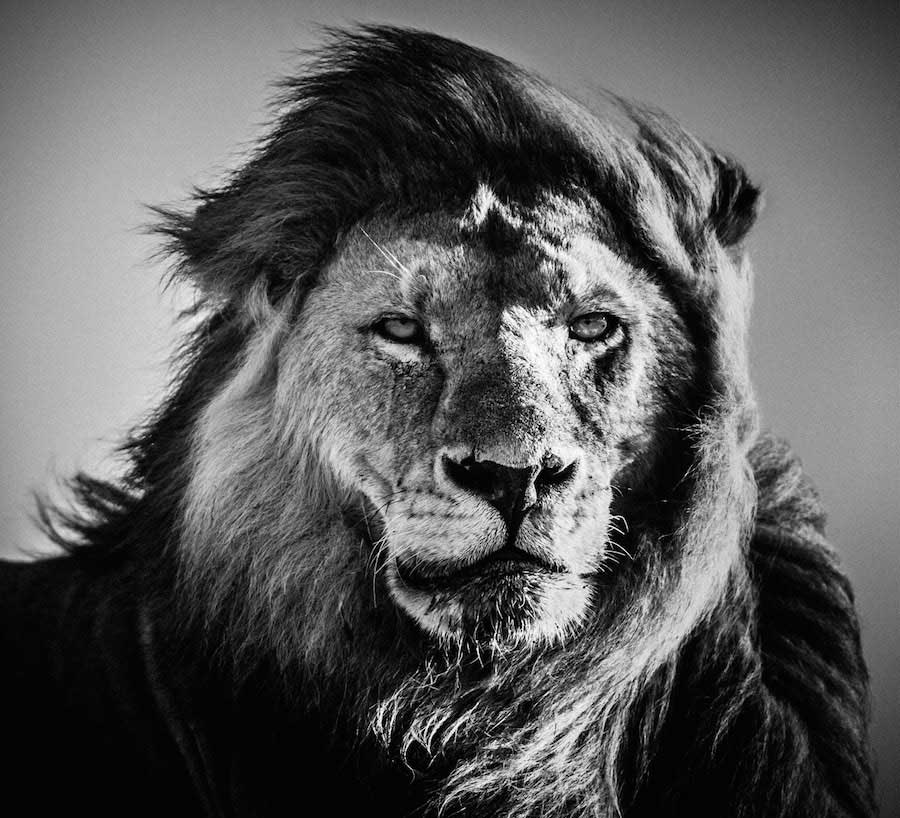 AFRICA is a testimonial about all endangered species of the black continent. Laurent chooses to develop a collection of portraits and scenes of the life of the animals like a family album. With a new approach in traditional nature photography, Laurent tries to capture the humanity and personality of each animal with deep black and high contrasts. More……
Children as Art by 
Elizabeth Koning ( Holland)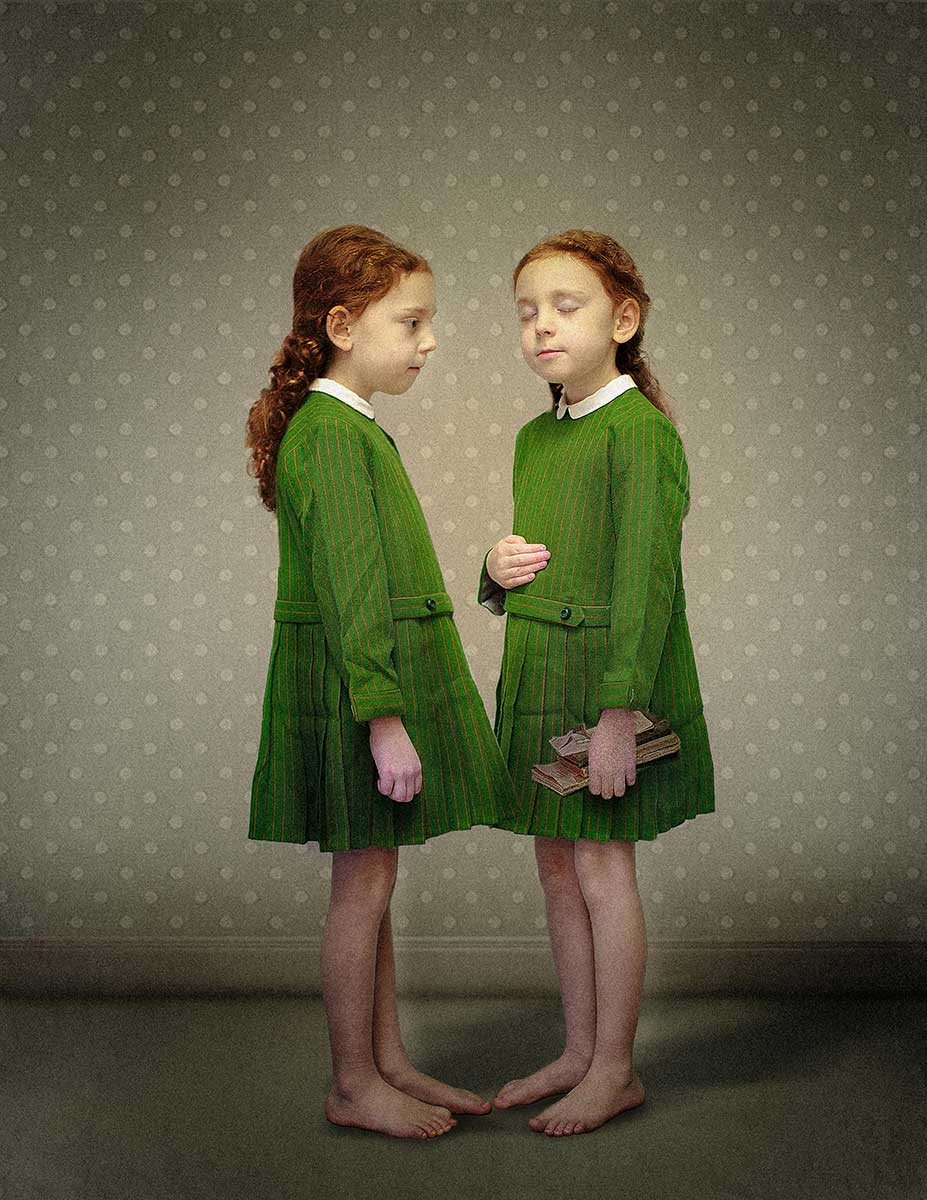 Centuries old Traditions Merge with Time and Space. The Netherlands has a rich tradition in terms of landscape painting: Elizabeth Koning brings to her works elements of this particular style in terms of the 15th century masters and that of landscape painters of the 17th Century. For Elizabeth using these forms of Dutch landscapes change the most basic elements of nature. She melds together the abstract, the figurative (the clouds, the land itself) and style of portraits painted during the Mannerism period that became so popular following the great Renaissance. More….
Alicia Moneva ; The concept of what is human (Spain)
All the photographic series of the author, revolve around the concept of what is human, approaching as an individual or as part of a collective identity in different ways. We always propose questions, leave roads open to reflection. The way of working in series is very characteristic of this photographer. Also the sum of many photographies in the alone one, as a counterfoil of stills that they summarize the time and the space in an alone instant. Probably for this motive, always he accompanies to his series with small pieces of video, "videObras", since he likes to call them her. More….
Waiting: refugee in Greece by Erberto Zani (Italy)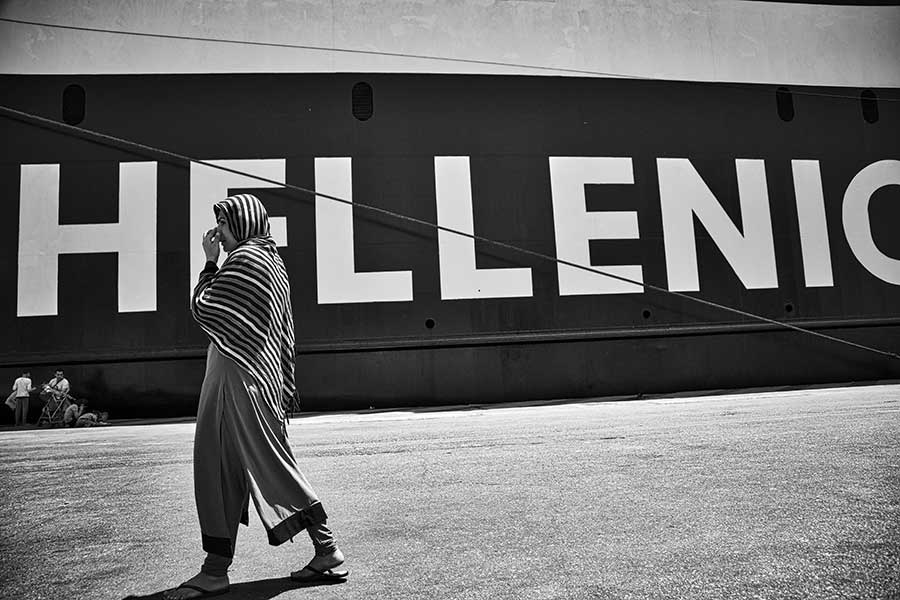 War in Syria goes on and millions refugee escape from violence and death. From Turkey, thousand of Syrians and Afghans arrived in Greece using improvised boats. Lot of them died during the crossing. For the luckily who survived is started a new hell, waiting their destiny in tent camps outside Athens or inside the Pireo harbour. Here, near huge cruise ships full of tourists, more than three thousand people, especially families, try to survive in a tent camp inside an old, dark, crumbling building. Once, this construction was used as magazine for merchandise from all the world. Today, people from Syria and Afghanistan are clups as objects. More….
Rio and paying for sex by Lorenzo Moscia (Italy)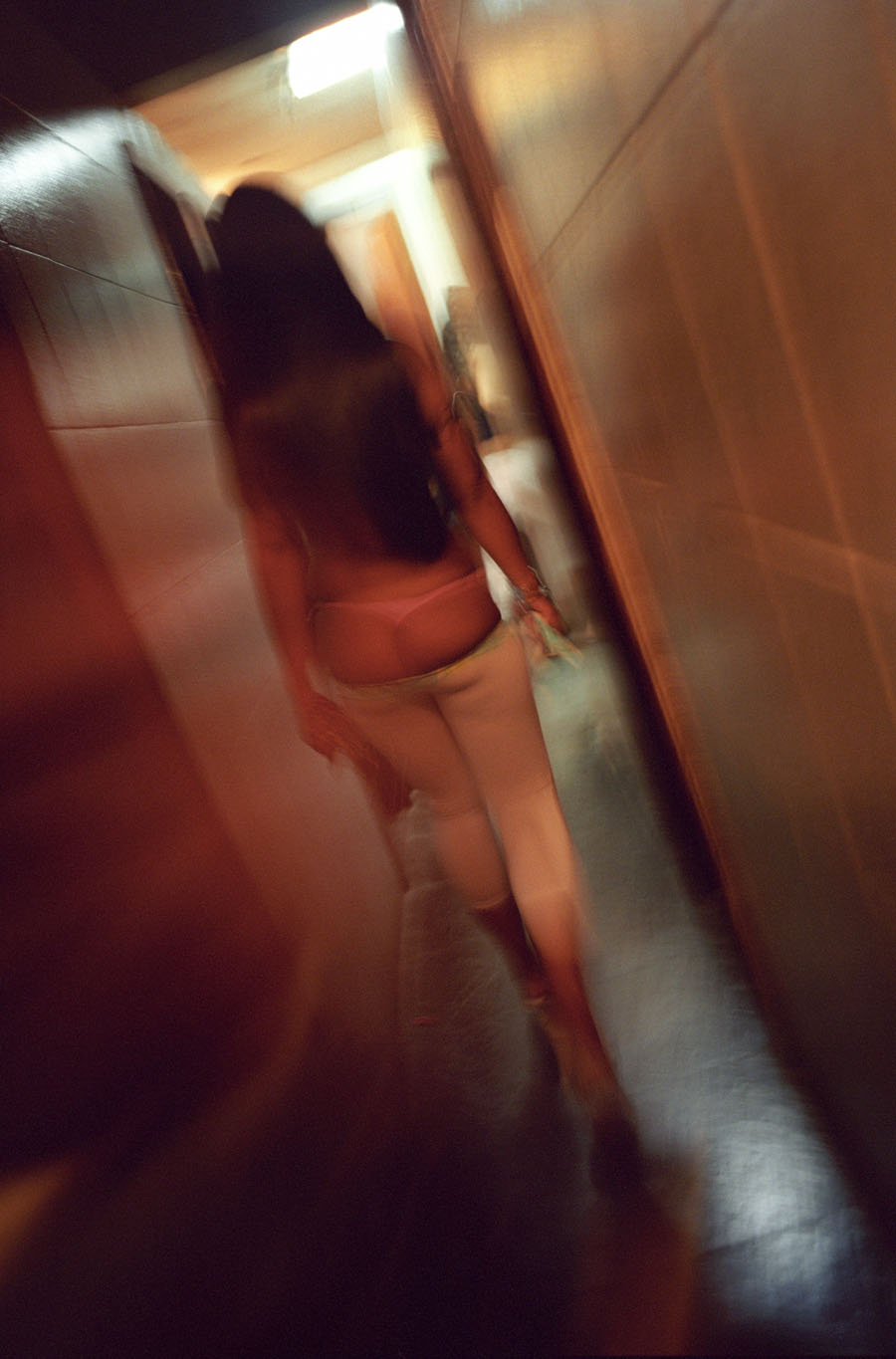 How many tourists go to Brazil for sex and after trans-Atlantic flights land in Rio de Janeiro, Salvador and Fortaleza? They spend maybe ten days or so there, in the company of a beautiful 'mulatto' girl, maybe even five or six mulatto girls, coming from Europe, Australia, Asia, the States and even from Latin America itself. How many Brazilians, as happens all over the world, pay to have sex in brothels, low-class bars, luxury hotels, night clubs, in the alleyways of the favelas or even in a car in front of the Copacabana Palace Hotel in Rio de Janeiro?. More….
Oblique rays of light by Guillaume d´Hubert (France)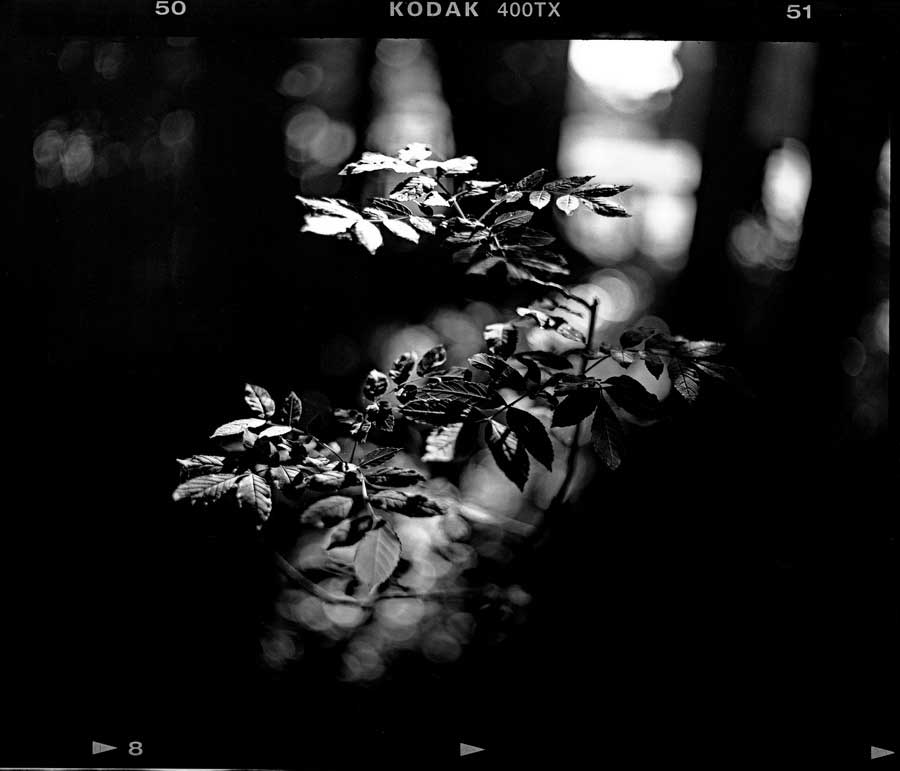 "Oblique rays of light" is a série composed as a patchwork from an awaken rêverie.Walking through the garden where the famous French author was raised leads me to connect with ancient feelings surviving around like perfumes in the air. More….
Omo – Change in the Valley by Matilda Temperley ( England)
The fate of the Omo Valley was sealed in 2006 when, upstream of the valley's arterial Omo river, the Ethiopian government began constructing the 'Pride of Ethiopia': the highly ambitious and controversial Gibe III hydroelectric dam. As well as allowing for large-scale commercial farming through irrigated agriculture, Gibe III stands to make Ethiopia a major energy exporter. Since its inception the dam has been controversial.  More….
It never seemed important to me that my photos be published. It's important that I take them. There were periods where I didn't have money, and I would imagine that someone would come to me and say: "Here is money, you can go do your photography, but you must not show it." I would have accepted right away. On the other hand, if someone had come to me saying: "Here is money to do your photography, but after your death it must be destroyed," I would have refused.
– Josef Koudelka – 
Deborah Roffel ; The beauty of the tension between the static and the dynamic. (Holland)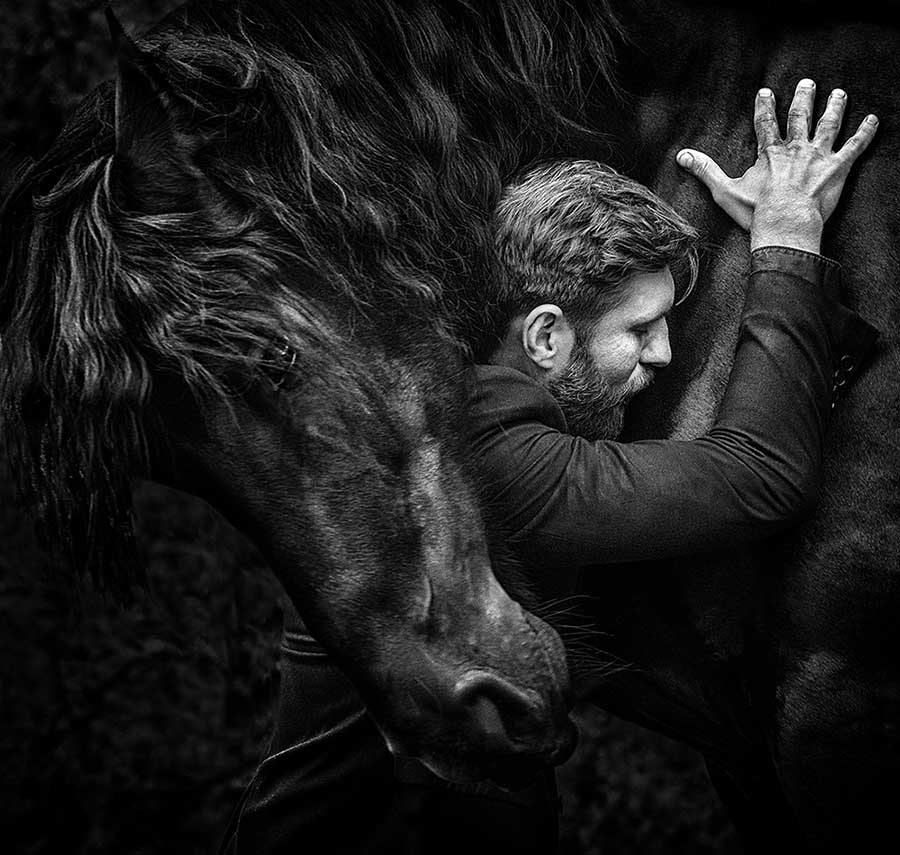 Since 2007 I work together with Evgeniy Levchenko to independent photo shoots. It started when I met him as a footballer at FC Groningen football club (for which I photographed), he was a professional midfielder. For the first shoot we had booked a theater hall, powerful spotlights and smoke machines, the result was beautiful, lovely 'action' shots in shapes silhouette. Since then we have scheduled several photo shoots, so we photographed for instance in an old factory site which were demolished, with old steam locomotives and tigers / snakes. More….
Drifting by Olivier Valsecchi ( France)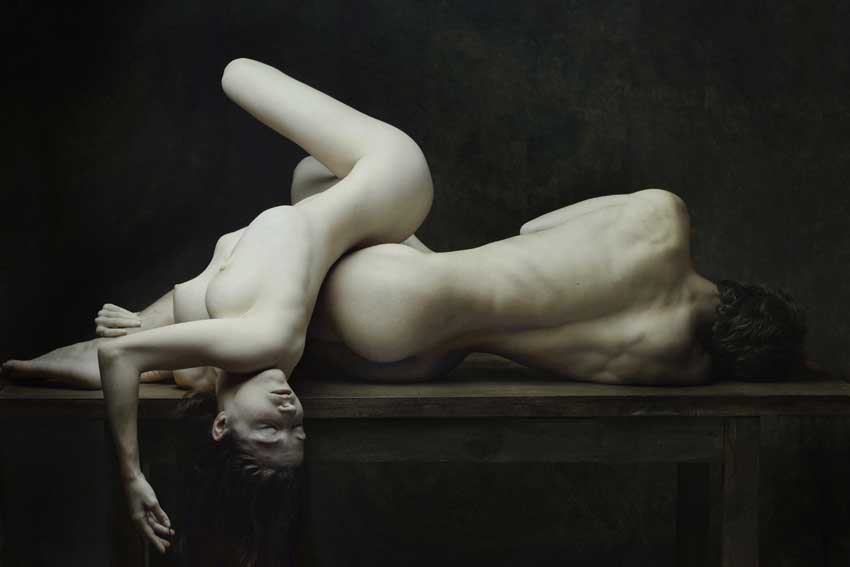 French photographer Olivier Valsecchi's new Drifting series is a journey through art history where each picture merges the tradition of the reclining nude with the still life painting genre from Flanders. Faithfully devoted to his chiaroscuro approach of light, straightforward sense of composition and muted colour schemes, Valsecchi replaces baroque floral arrangements and the overlapping motif of Memento Mori by pale bodies, in order to create what he calls a "Flesh Vanitas". His taste for eerie atmospheres draw the viewer into paradoxical tableaux where flowing movement and dumb stillness mysteriously interact. More….
Portrait of the Matterhorn by Nenad Saljic (Croatia)
The Matterhorn (4,478 m), ds'Hore (local dialect), Cervino (Italian), Cervin (French) is the iconic symbol of the Alps, one of the world's most magnificent and famous mountains. It was the last great Alpine peak to be climbed and its first ascent in 1865 marked the end of the golden age of alpinism. Seven men reached the summit but four died on the way back. The triumph and tragedy of this feat is the epitome of man's desire to explore, to go beyond the limit. A reminder of how great and how small we are at the same time. More….
Mira Nedyalkova : The water is my creation ( Bulgaria)
I have always loved photography as art, but i started with drawing and I was also was a model. Later in 2007 I discovered photography as a means to express myself and completely replaced painting.The water is my creation. My photographs are not exactly a photographs,my creations are somewhere in between paintings and photography. In my images I use pain as a beauty, erotic as a psychological way of life. I express myself and my intimate inner life. In my photographs you would find beauty and strong will for life, sorrow and pain, love and eroticism as constant part of our life… More….
The African princess by Dagmar Van Weeghel (Holland)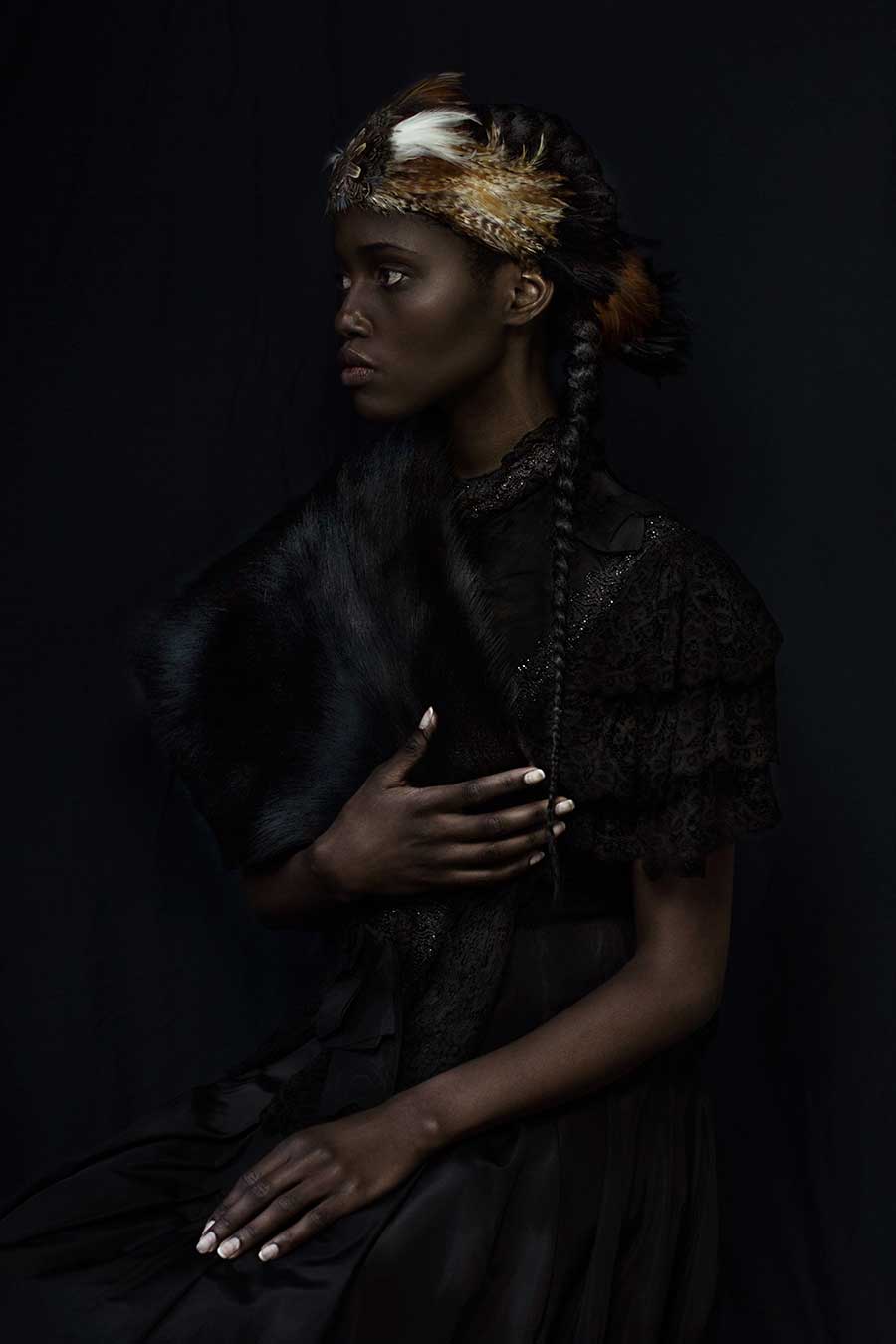 There are other inspiring African ' Sarah' like figures -who will make it out in the world through adoption and other avenues. Girls who needed to redefine themselves. Who found love, a peace of mind and succes. But there are many intelligent 'Sarahs' still waiting in an African orphanage for that one chance in life. More….
The Butterfly Collector by Alva Bernadine (England)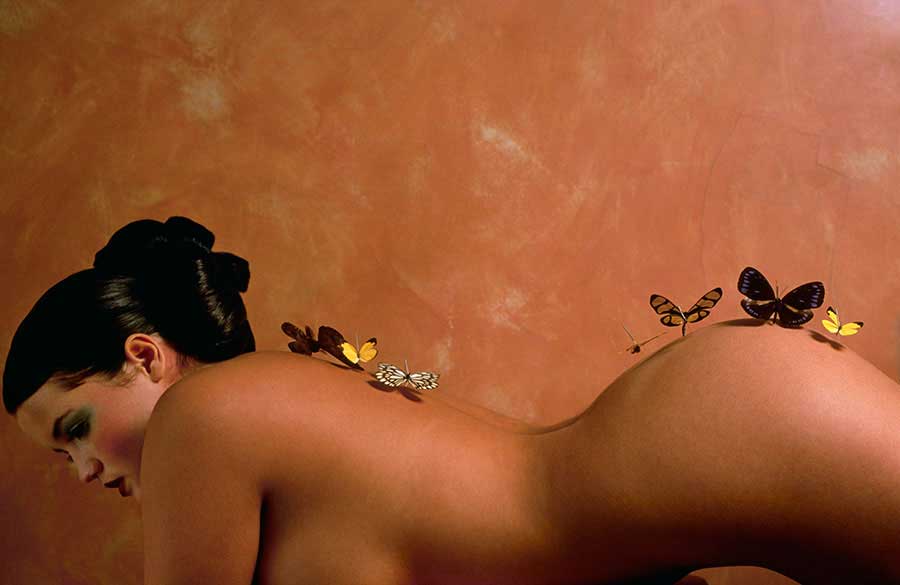 Alva Bernadine – I had the idea of pinning butterflies to a model. I had some framed butterflies I had owned for some years that I was willing to sacrifice. On my first try the model pierced herself with piercing needles and we attached the butterflies to them. The only problem was that because of the nature of the needles the butterflies lay flat on the skin. That did not work for me. More….