In 1999 I took a path leading away from the main road that followed the Da- nube Delta. Passing through a gate, I found myself within a group of anachro- nistic buildings, attracted by the energy they seemed to emanate. 
In the 1960s I lived and worked in New York City, carried my camera everywhere, and photographed every chance I had – day and night, above ground and in the subways.The camera forced me to look, and to actually see.
What is "chance?" Chance is the occurrence and development of events in the absence of any obvious plan. Chance events are good, bad or neither. Good is referred to as "serendipity" and bad being "unfortunate."
Michael Seif's first attempt at photographing the nude began in 1969, as a result of a workshop with Lisette Model at the New School in New York City.
There is a horrific beauty to my images—deep reds and purples transform my settings into twisted, violent Valentines where reality is warped.
Cincinnati (Oct 7, 2017) FotoFocus's Second Century: Photography, Feminism, Politics symposium takes place at Memorial Hall
New York (Sep 28 – Nov 25, 2017) ClampArt is pleased to announce "Michael Massaia | Deep in a Dream: New York City"—the artist's first solo show with the gallery
America, Looking In is an assortment of candid street scenes, tender encounters, peaceful landscapes and abstract reflections that present a glimpse into the neglected corners of America.
I have a deep appreciation for everything Dodho Magazine does.  I visit the website often to be inspired by the many different genres and approaches to photography that you guys share with your audience.
Migrations tend to appear as the visible side of often invisible phenomena. The great human displacements, as a rule, precede or follow profound changes, be it from the economic and political point of view, or in social or cultural terms.

Istanbul is an old city which literally lies on two continents: Asia and Europe. People like to call it the place where East meets West. Istanbul combines the best of traditional and modern life all in one. The call to prayer echoes five times per day in this city that is 99% Islamic.
I work in the traditional darkroom and make silver gelatin prints just like old days. Prints are then toned in diluted sepia toner for archival purpose and split-tone-like tonality.
I received a text message. "Today, our divorce was finalized." The message from my mother was written simply, even though she usually sends me messages with many pictures and symbols.
Gajan is a Hindu festival celebrated mostly in the Rural part of West Bengal. Gajan spans around a week, starting at the last week of Chaitra continuing till the end of the Bengali year.
Most people are looking for a quiet place, an island of sanity, in our existential space,and some of them find their sanity and balance closest to the sea. Some of them arrive early in the morning for a swim, a daily habit they apply every day of the year.
Street photography is all about the realness, the true story of this society. The drama constantly happening in this world, and a perfect street photography is all about to capture the moment, to portray the story, to paint the colors
According to Theories of Dr. Freud ; Unconscious, place of Suppressed desires like that sexual desire and other desire that registered and entry to unconscious of childhood.
The life of a Laundry Worker is hard work. Expect long hours in hot rooms filled with steam, and lots of time on your feet. You also often have to wear protective gear, like rubber gloves or paper masks, in order to keep yourself safe from diseases.
Almost every year, around the monsoon time, various parts of the country get affected by intense flood. States of Assam, West Bengal, Gujarat, Bihar, Uttar Pradesh are among the worst affected.
Nomads in Morocco number around 5000 and are rapidly dwindling. The lure of education for their children and work in towns and cities for young males means the nomadic way of life is becoming less practicable.
Inspired by their environment of wild trees, exotic flowers and lush vegetation. The Suri tribe use the clay soil of bright yellows, startling whites and rich earth-reds to paint each other's bodies and make bold decisions about their outfits.
Stark and rugged in her beauty, an intricate mosaic of empty canyons and dry riverbeds, streaching from desolate Skeleton Coast to arid landscapes of Kokoland and towering dunes of an ancient Susuvlei desert.
As the first rays of light break through the thick mist covering the ground, slowly and gracefully, Borobudur temple comes into the view. I close my eyes, deeply breathing in scent of jungle and lyrical call of Adhan, calling faithful to a Morning Prayer.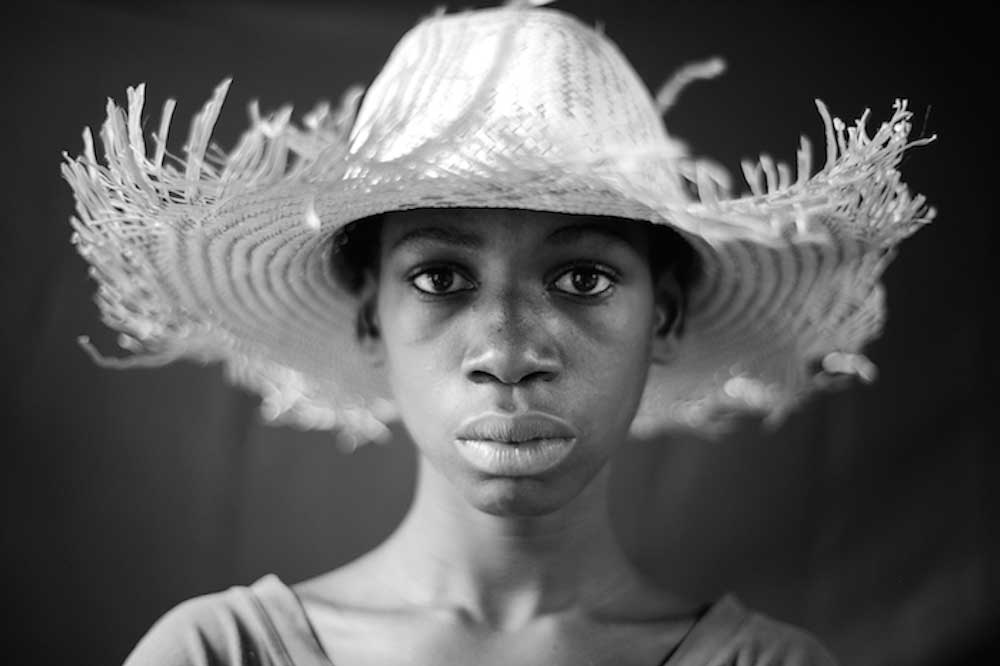 Mário Macilau is a photographer who works with "the ghosts of society" – socially isolated groups and subcultures – activating subjects and their stories though his psychologically sensitive yet loaded photographic lens.
People of the Earth / Deeply rooted in their nomadic culture and in symbiotic relationship with the animals and plants, San are the original inhabitants of South Africa, aboriginal to sub-Saharan Africa.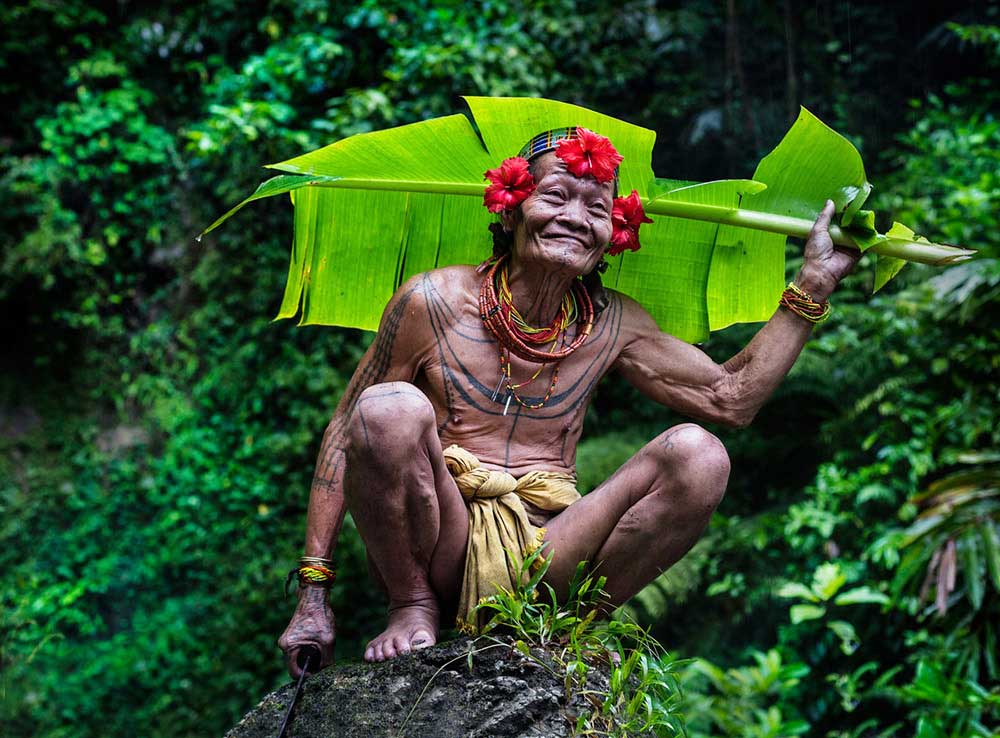 Located sixty miles west off the Sumatran coast, lays the tropical island of Siberut, inhabited by the Mentawai tribe, one of the last most pure indigenous Indonesian societies.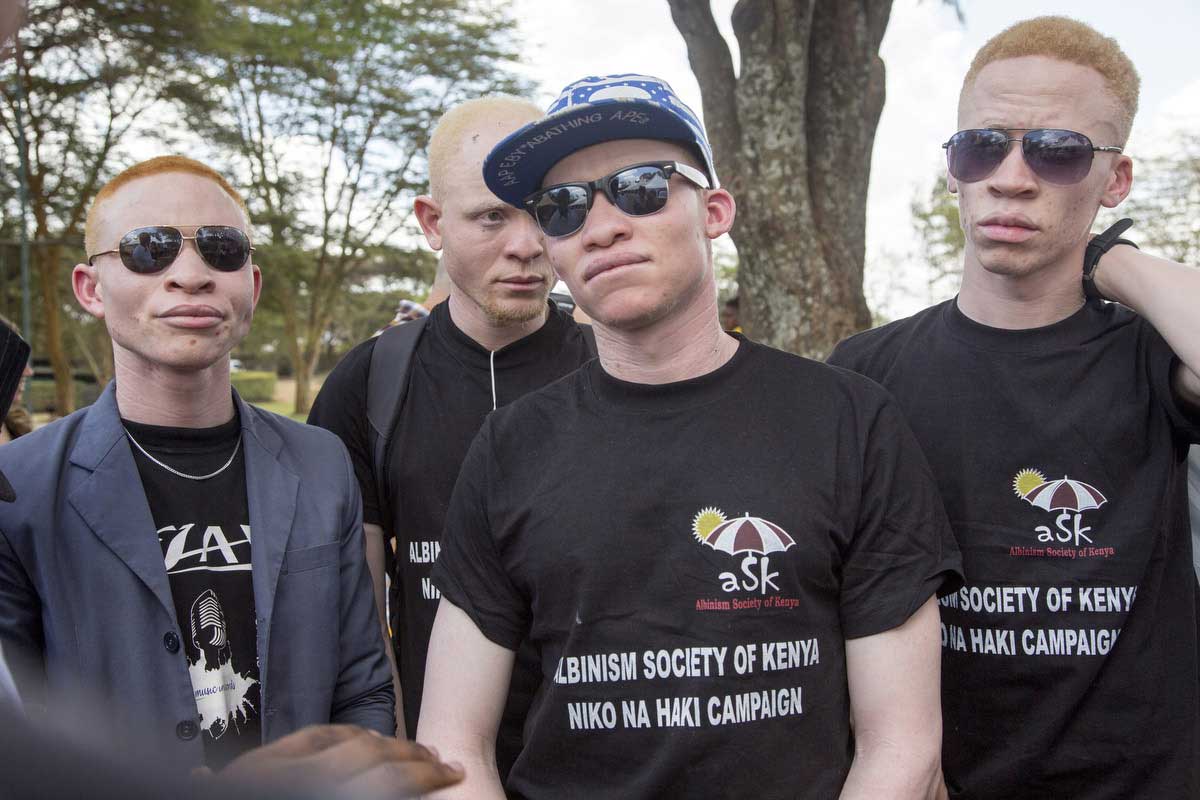 Georgina Goodwin / These images are of people with Albinism taken on assignment for CNN during the world's first Mr and Ms Albinism Pageant held in October 2016 in Nairobi, Kenya.
In My Skin is a photographic project about young people 18 and under in the UK who are challenging their body image.
Darlinghurst (July 4-16, 2017) Black Eye Gallery is pleased to announce the July 2017 exhibition Glace Noir by Kate Ballis. Glace Noir is a deep meditation on the sublime feminine forms of the Patagonian glaciers.
Marche Dauphine located in the 18th arrondissement is known as one of Paris' best known antique market. Antiques several hundred years old are displayed and sold at this most rare of old world markets.
For me photography is a spiritual act, an inner conviction and a desire to abstract essence beyond the material world. I'm interested in something which is built up from within, rather than just a superficial image.
The Chin tribes are from Chin and Rakhine States in Myanmar. Not all women were tattooed and it is not known how long ago the practice started.
There are various interpretations around the Greek myth of Tantalus, where the satiation of hunger and thirst was forever just out of reach.
Darlinghurst (June 6 – June 18, 2017) Black Eye Gallery and Lumina Collective are pleased to announce the June 2017 release of Lumina: New Voice for Australian Photography
The Latin word for Intellect is Animus, Animus is defined as: character, intellect, memory, consciousness, often mind. An intrepid sleuth, Liam Lynch endures whatever extremes he must to capture the story he is bound to tell us in his photographs.
Darlinghurst (15 May to 4 June 2017) Black Eye Gallery and Head On Photo Festival 2017 are pleased to announce the photo exhibition 'Venus Virgin Tomarz' by Robert Earp
Imagine setting up a studio under the surface of the sea. To capture this body of work Lynch composed each image under water then with the help of an assistant diver holding a backdrop and specialised underwater lighting
"Crash Landed" is a series of 10 photographs imagining an astronaut who suddenly returns to Earth and finds himself needing to readjust. The project is shoot in collaboration the British Art Director Gemma Fletcher.