It's very funny story. I was on Christmas/New Year's Eve vacations with my husband. We arrived to Berlin Sofitel Hotel like every year this period. We woke up after first night and there was a fantastic light of morning sun after the night snowing.
The scars of war are deep and long lasting. That is particularly true of the Vietnam War. An entire generation along with their families, children, friends, and society
Her photography seeks to build a connection between the people who observe at them with the places and shaped objects, in order to generate a pause, a breath.
People go to New Orleans as if it was like any other city, reading tourist guides, imagining themselves drunk on Bourbon Street, crossing exotic-named places like Quartier Français
I live near Halifax, Nova Scotia. It is a city of transients. Sailors, summer tourists, students, musicians, cruise ship passengers all pass through on their way to somewhere else.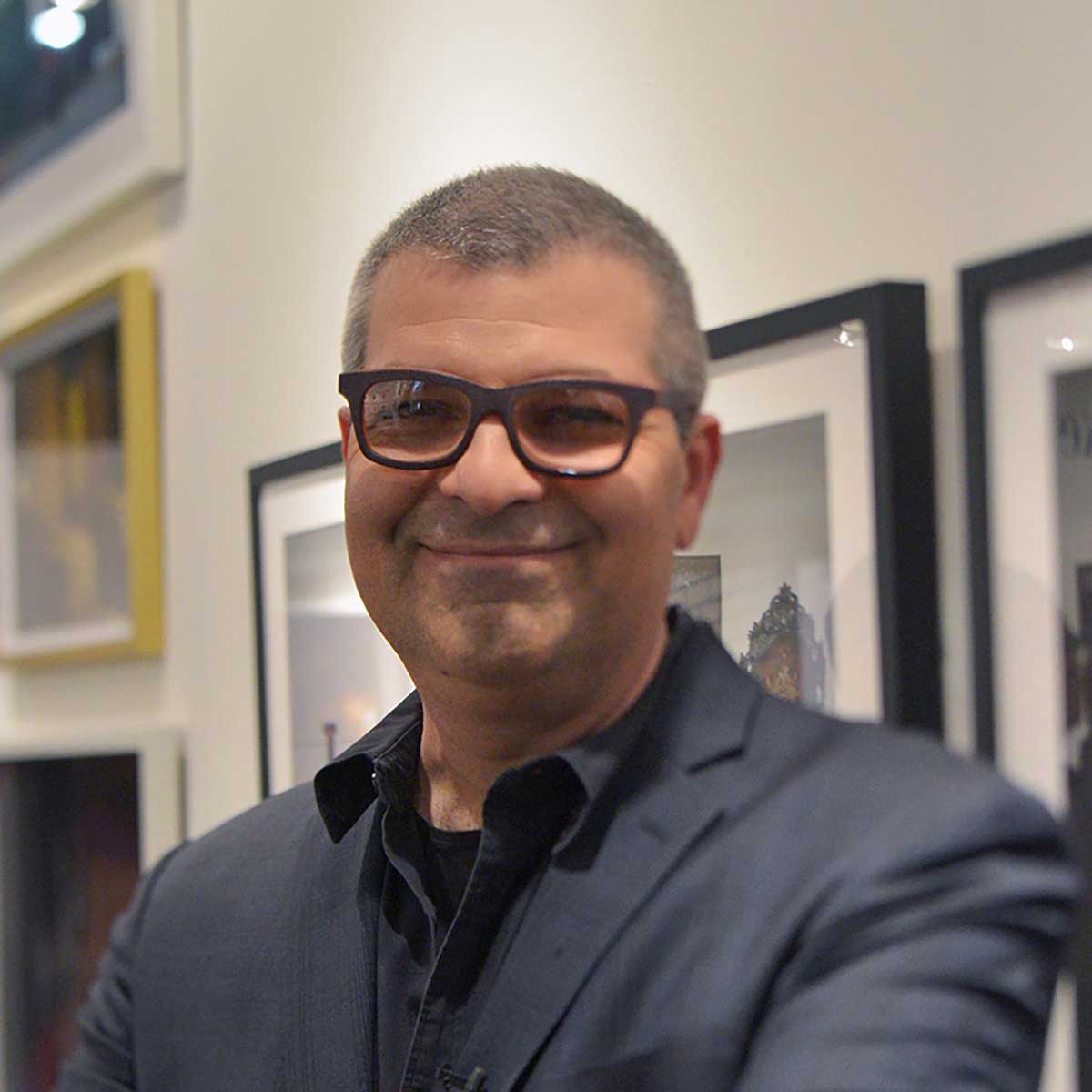 I always thought Los Angeles deserved a festival that included emerging and mid-career photographers as well as the world class image-makers we usually see exhibited. Los Angeles is a nexus of the photographic art form.
Most, who tote cameras around, look for congruence: symmetry. As a photographer, I look for the opposite.I look for incongruity, contrast, disagreement, dissonance and the asymmetry.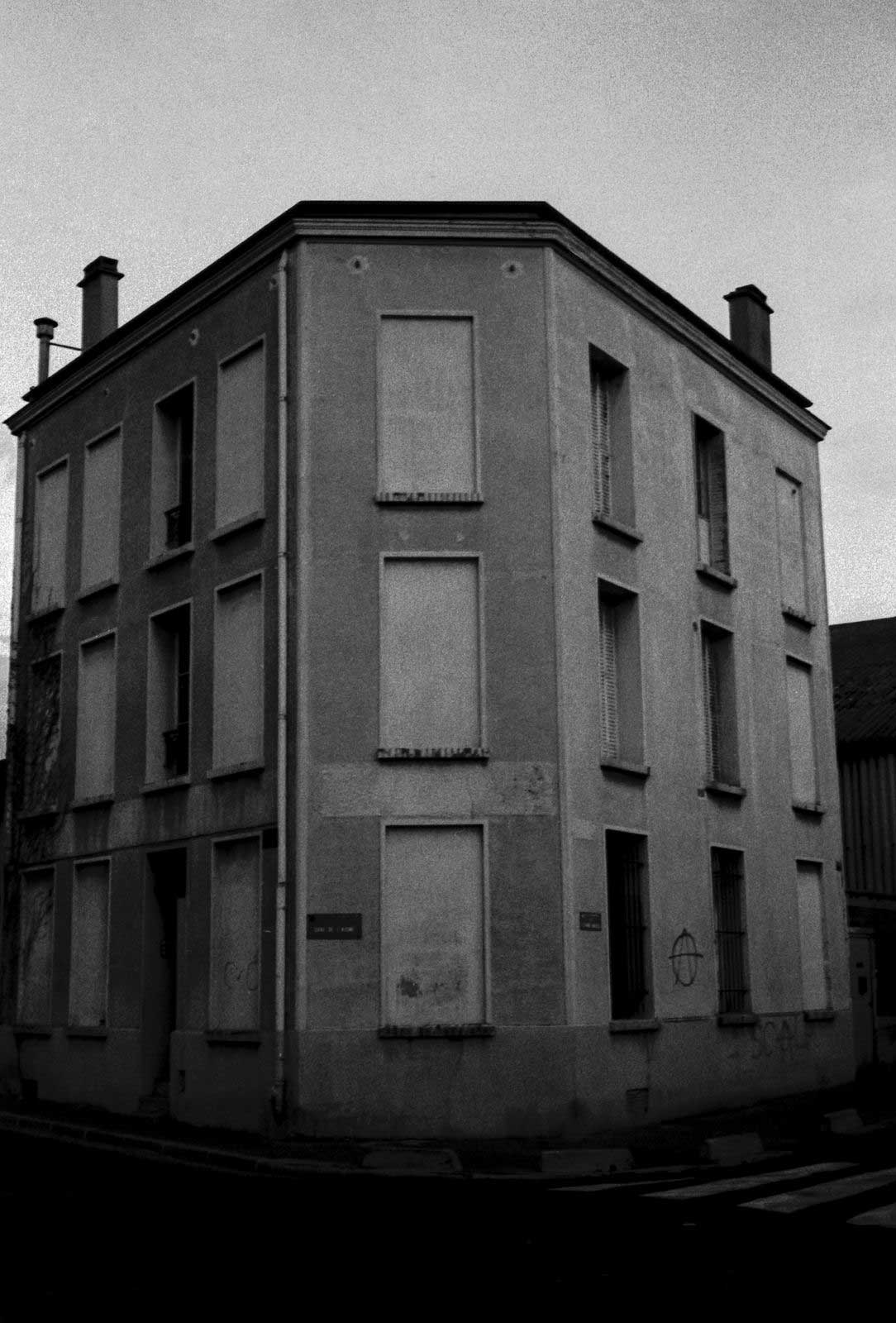 A building, which is objectively the remains or evidence of individual and collective history, transforms itself into something more, the trace of a lived experience which allows the viewer to unfold meaning.
On April 25, 2015, a devastating earthquake struck Nepal. It was one of the deadliest natural disasters to hit Nepal in 100 years, killing thousands of people, injuring thousands more and leaving tens of thousands people homeless and displaced.
Low-key black & white photography has always been a passion of mine. And since my photographic niche is black & white, it was a no-brainer to combine the two key components to capture the emotion and drama of a scene in order to express my artistic vision.

Mukaish Badla is a form of embroidery, which at its peak flourished in the Indian city of Lucknow. At its peak, in the 18th century, the art form travelled to different parts of the world, but is now restricted to a few narrow lanes of the old city of Lucknow.
Takako Fukaya has three daughters. They are so special to her. Also she thinks "Children" like them is a hope and a future in this world.
There is evidence to suggest that our world and everything in it-from snowflakes to maple trees to falling stars and spinning electrons-are also only ghostly images, projections from a level of reality so beyond our own it is literally beyond both space and time.
Since times unknown, horses have played a very significant role in human civilizations across the world. Known for their enormous power, stamina, speed and benevolence with mankind, they have the term 'horsepower' signature to them.
I was honored to witness this rare Hamer tribe ceremony. This clan was celebrating the transitional phase of a boy from boyhood to manhood.
The riverscape of Bangladesh tells the story about the natural beauty of Bangladesh. The mood, artistic appeal, loneliness, solitude, and tranquility of our riverscape, attract many art seekers to dive into the beauty of the Mother Nature.
The Mongolian eagle hunters are a dying breed. In one estimate there are only fifty or sixty to two hundred and fifty eagle hunters left The golden eagle hunters capture the eaglets at around four months old
Brick-Klin means a Kiln in which blocks of clay are baked into bricks. The women workers in the brick industry are subjected to extreme working conditions and poor remuneration.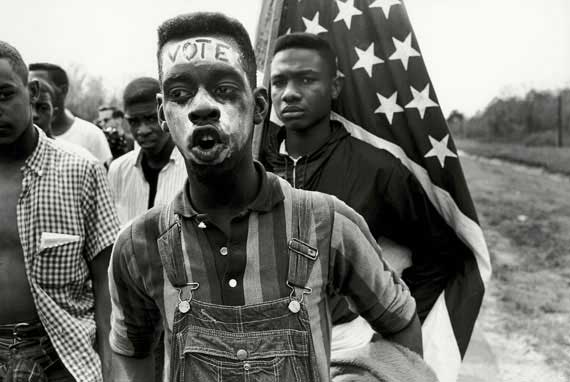 Amsterdam (16 Jun – 6 Sep 2017) This summer WestLicht presents the first retrospective exhibition in Austria on the work of Bruce Davidson (born Chicago, 1933) one of the leading exponents of humanist photography and with close to sixty years of membership one of the most prominent photographers of Magnum agency.
Stark and rugged in her beauty, an intricate mosaic of empty canyons and dry riverbeds, streaching from desolate Skeleton Coast to arid landscapes of Kokoland and towering dunes of an ancient Susuvlei desert.
As the first rays of light break through the thick mist covering the ground, slowly and gracefully, Borobudur temple comes into the view. I close my eyes, deeply breathing in scent of jungle and lyrical call of Adhan, calling faithful to a Morning Prayer.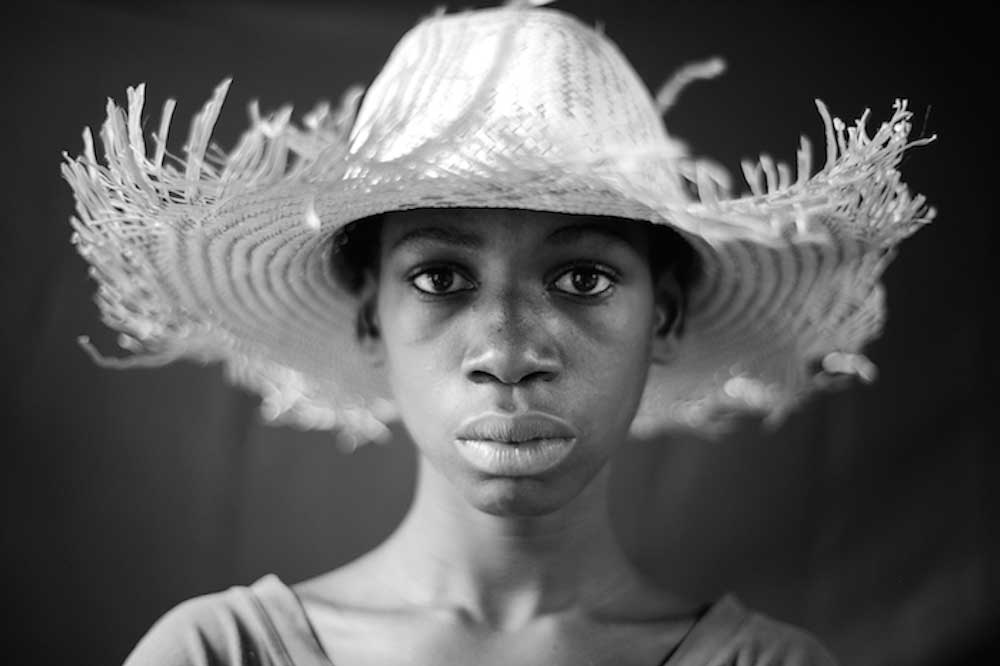 Mário Macilau is a photographer who works with "the ghosts of society" – socially isolated groups and subcultures – activating subjects and their stories though his psychologically sensitive yet loaded photographic lens.
People of the Earth / Deeply rooted in their nomadic culture and in symbiotic relationship with the animals and plants, San are the original inhabitants of South Africa, aboriginal to sub-Saharan Africa.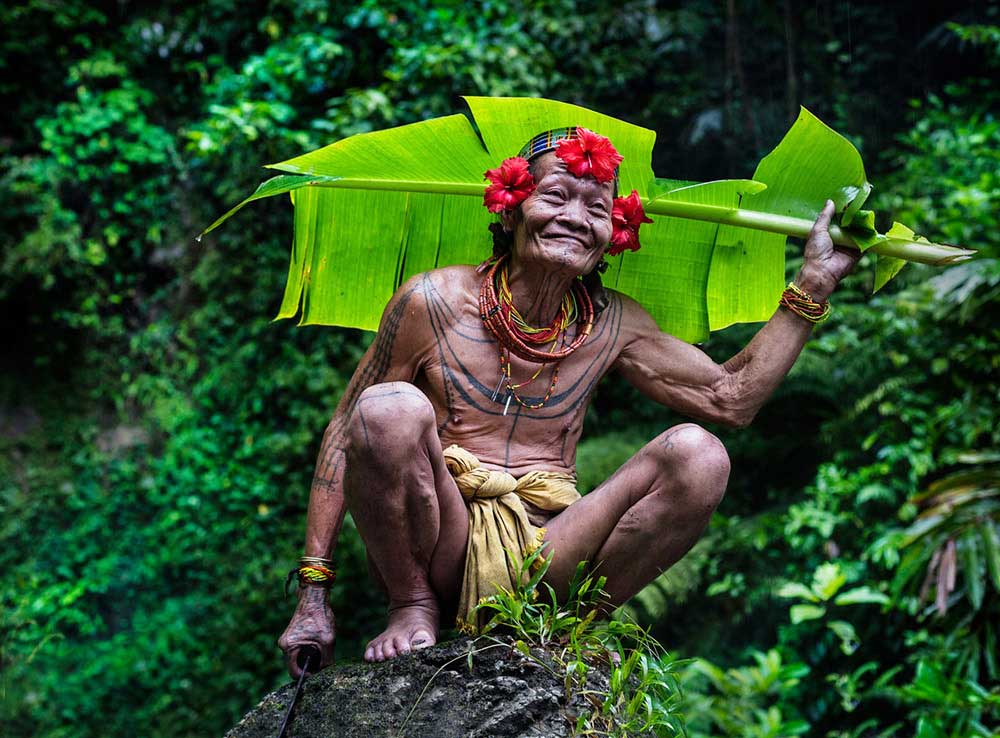 Located sixty miles west off the Sumatran coast, lays the tropical island of Siberut, inhabited by the Mentawai tribe, one of the last most pure indigenous Indonesian societies.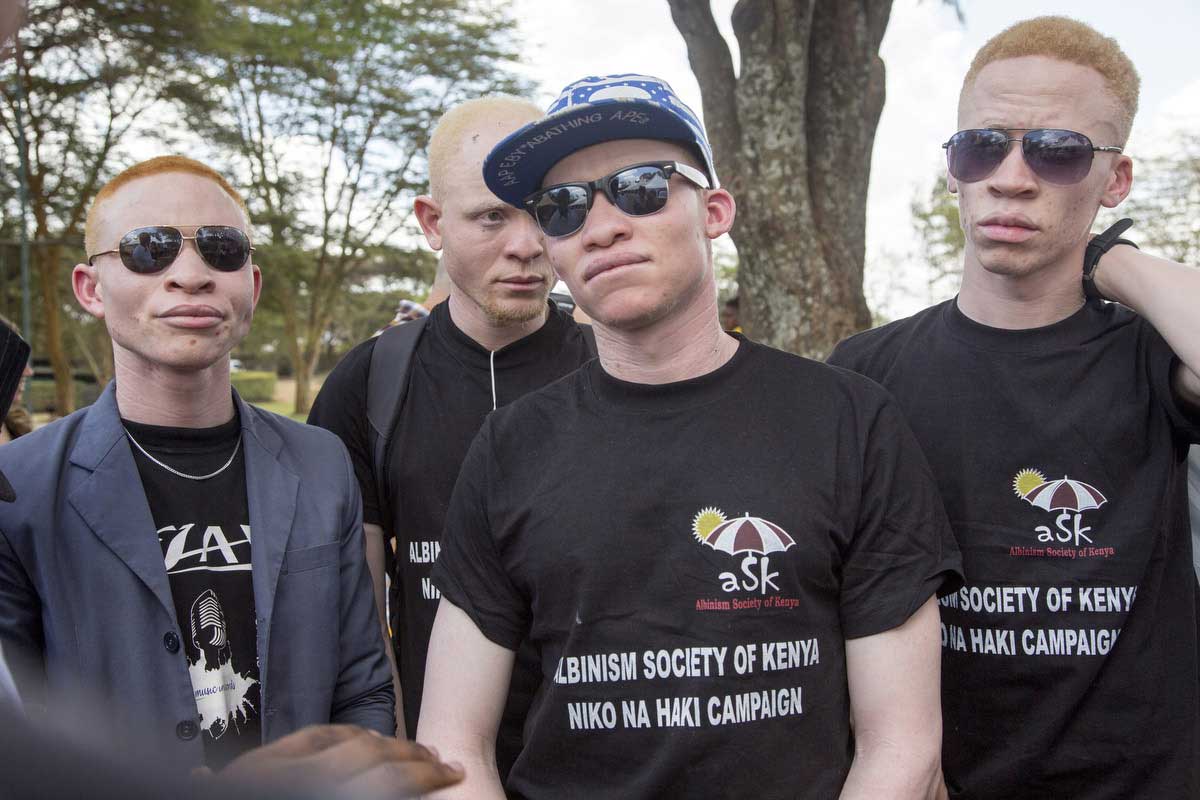 Georgina Goodwin / These images are of people with Albinism taken on assignment for CNN during the world's first Mr and Ms Albinism Pageant held in October 2016 in Nairobi, Kenya.
In My Skin is a photographic project about young people 18 and under in the UK who are challenging their body image.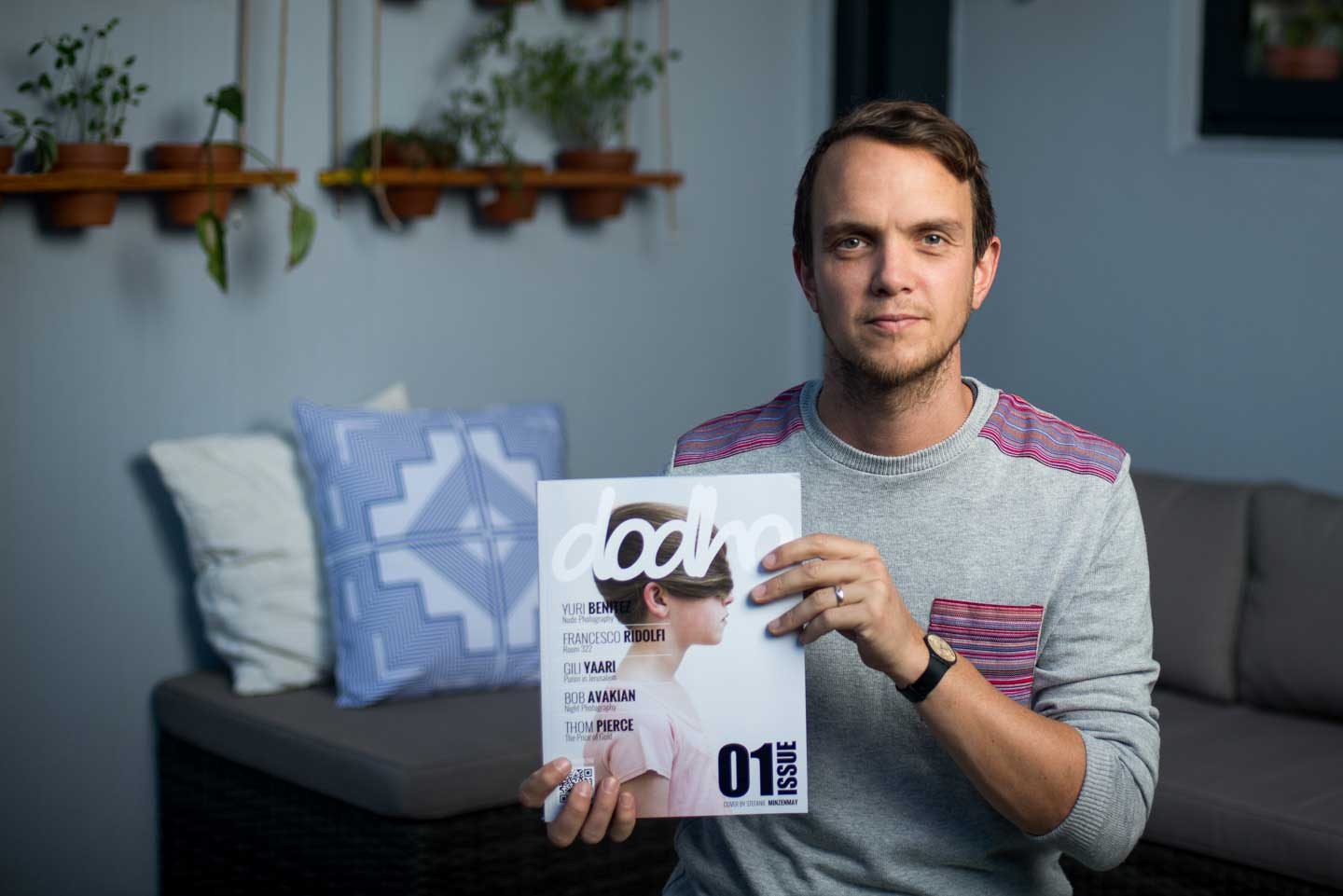 Thom Pierce is a photographer based in Cape Town. He is originally from the UK and has lived in South Africa since 2009. His work explores the line between art and documentary photography.
I also note that most mannequins are manufactured locally, and I spot several places of handcrafted mannequins, by the road. I want to understand why. Why are locally made mannequins in white ? in an african country as Ivory Coast?
Darlinghurst (July 4-16, 2017) Black Eye Gallery is pleased to announce the July 2017 exhibition Glace Noir by Kate Ballis. Glace Noir is a deep meditation on the sublime feminine forms of the Patagonian glaciers.
Marche Dauphine located in the 18th arrondissement is known as one of Paris' best known antique market. Antiques several hundred years old are displayed and sold at this most rare of old world markets.
For me photography is a spiritual act, an inner conviction and a desire to abstract essence beyond the material world. I'm interested in something which is built up from within, rather than just a superficial image.
The Chin tribes are from Chin and Rakhine States in Myanmar. Not all women were tattooed and it is not known how long ago the practice started.
There are various interpretations around the Greek myth of Tantalus, where the satiation of hunger and thirst was forever just out of reach.
Darlinghurst (June 6 – June 18, 2017) Black Eye Gallery and Lumina Collective are pleased to announce the June 2017 release of Lumina: New Voice for Australian Photography
The Latin word for Intellect is Animus, Animus is defined as: character, intellect, memory, consciousness, often mind. An intrepid sleuth, Liam Lynch endures whatever extremes he must to capture the story he is bound to tell us in his photographs.
Darlinghurst (15 May to 4 June 2017) Black Eye Gallery and Head On Photo Festival 2017 are pleased to announce the photo exhibition 'Venus Virgin Tomarz' by Robert Earp
Imagine setting up a studio under the surface of the sea. To capture this body of work Lynch composed each image under water then with the help of an assistant diver holding a backdrop and specialised underwater lighting
Around me furnishings in the style of "Rustic German" dating from the 1970s. Hunting trophies, a skeleton, a treasure chest, swords and books. I am not alone. With me is Captain Flint.