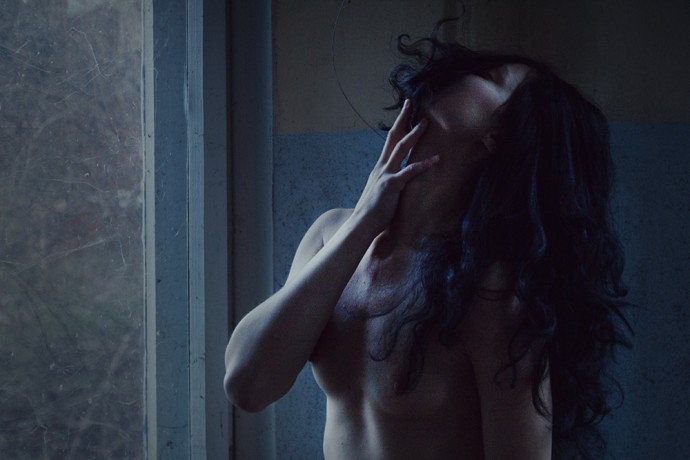 Elena Helfrecht is a 21 year-old conceptual photographer from Germany. Her series "The Witch" is a very personal and intimate nude series about a young girl who does not fit into the standards of society.
She is a beautiful outsider, she enchants and still seems inapprochable: the magic of a young woman with all her many different facets from fragile to femme fatale.
Model: Anita Tsaritova | Photographer: Elena Helfrecht
About Elena Helfrecht
Elena Helfrecht was born in Germany in 1992. She grew up remote from big cities and is influenced by the dark forests and folklore of Bavaria. Starting with drawing she soon discovered photography and developed a great passion for it. Over many years she taught herself everything she knows about photography now.
The goal of Helfrecht's imagery is to visualize human thoughts and emotions. With the medium of photography she captures reality and alters it digitally to show what lies beneath the physical surface. For expressing her mind she often uses herself as a model which allows her to bring the images in her head to life in the most detailed and accurate way. Her works are meant to question the traditional definition of beauty and to take a closer look at what makes us human.Since 2011 she studies History of Art und Book Sciences in Germany. [Official Website]